Good luck charms for 2015 by Zoulovits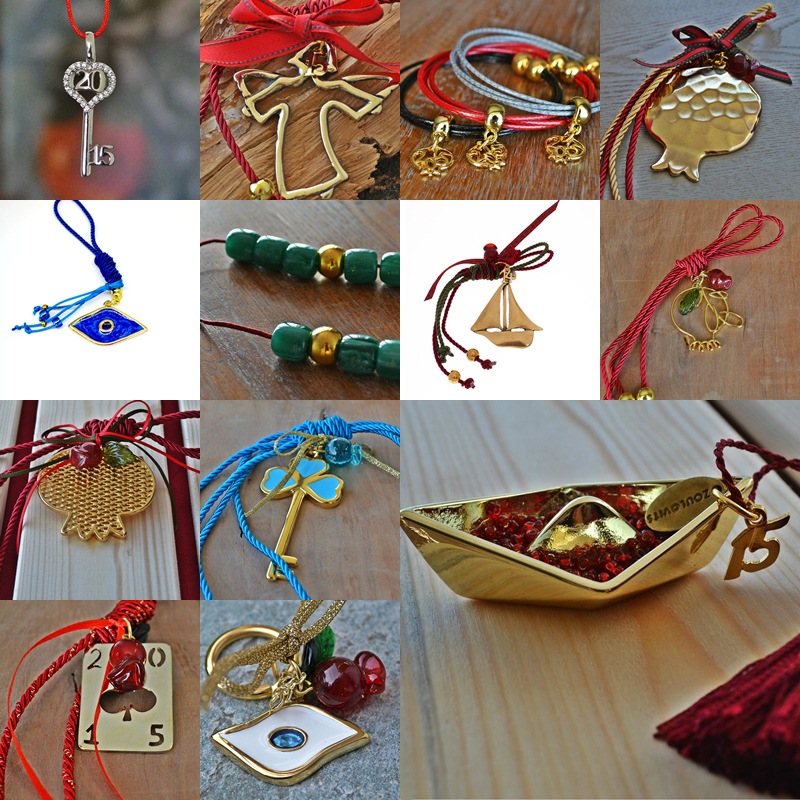 This post is not about shoes, bags or clothing, but fashion isn't only about those, and today we're showing you something different from our usual posts. We recently came across the new lucky charms for 2015 by Zoulovits, and it was really hard for us to only choose one. So today, we're showing you some of our choices, since it's custom to pick a lucky charm every year, to bring you good luck for the next one. As it happens every year, 1 euro of the profits of every "lucky charm of love" (for this year, it's the ship pictured on the bottom right corner) goes to various organizations, and this year to "SOS villages" for children in need. So if you want to buy your lucky charm for this year, make sure to check their site, and make sure to also buy the ship one, as it helps a good cause.
You can find all the lucky charm designs here.
Photos courtesy of Zoulovits