You should follow | Most stylish women on Instagram
Instagram, a barely new social media has evolved rapidly and became a daily habit for sure. If you want to check someone's moments from his/her daily life all you have to do is check his Instagram feed. Also, Instagram is now one of the most widespread media for promoting products and services. If you're looking for inspirational photos or even for suggestions on how to dress, all you have to do is follow these five accounts: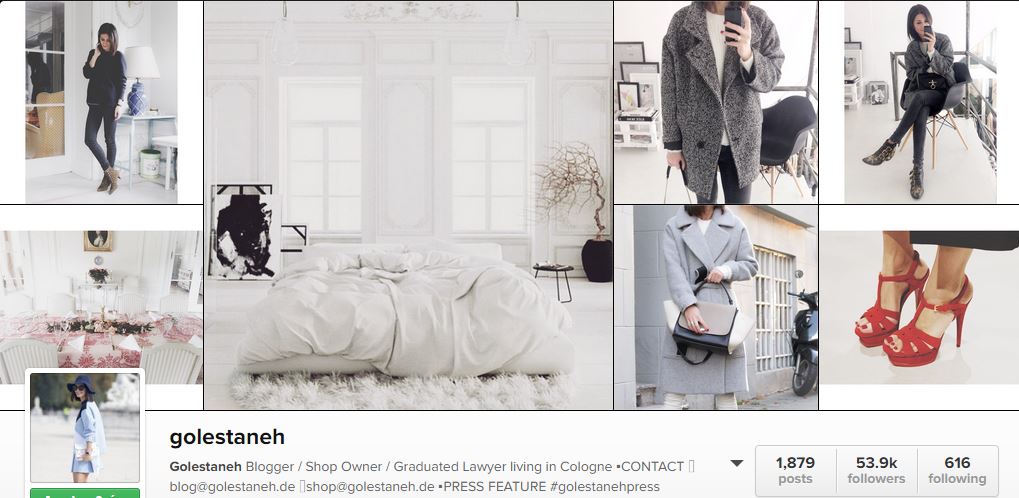 Golestaneh: Known as an owner of the homonymous boutique, and also as an influential fashion and style blogger, she usually posts her daily outfits, photos from the fashion weeks and exquisite interior design. Her style is unique as each one of us would like to be at her place. For now, the only thing that we can do, is admiring her via her beautiful insta-pics.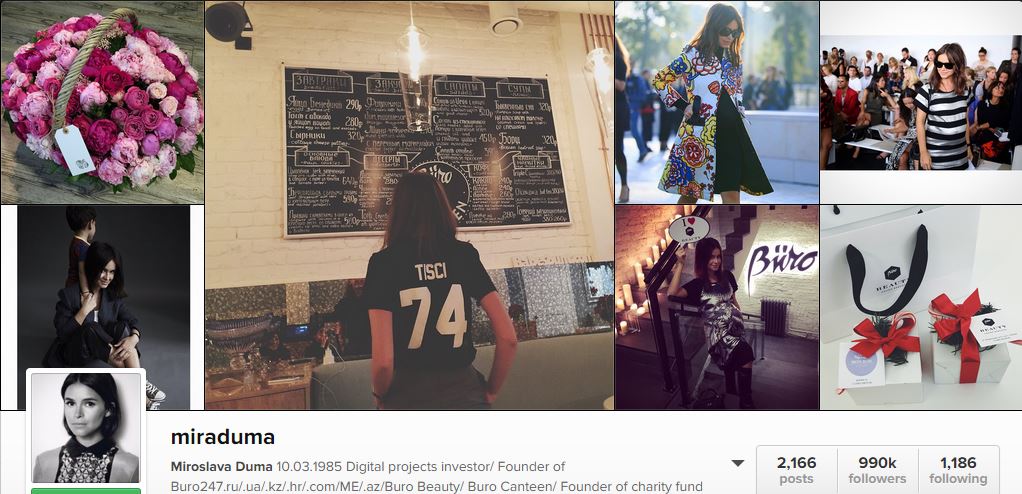 Miroslava Duma: The Russian founder of Buro247.ru, one of the biggest fashion sites, is an inspiration for a lot of women around the world. Her daily life is full of dinners with fashion designers, fashion shows and many more events. We can call her the queen of streestyle, as her fashion week outfits didn't go unnoticed; on the contrary they were posted on the biggest fashion magazines. To be a part of Miroslava's world don't forget to follow her.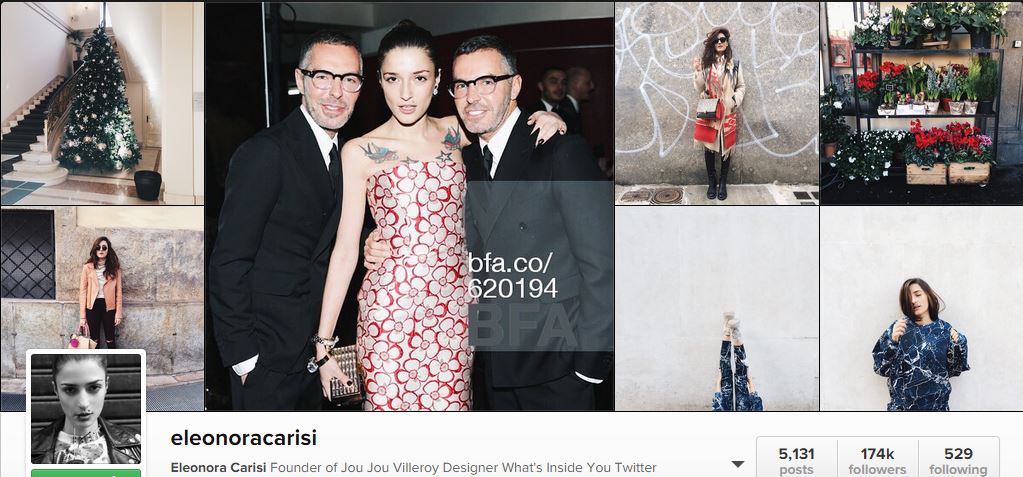 Eleonora Carisi: The Italian blogger posts photos full of style everyday. On the account of the beautiful and stylish Eleonora, you'll find meetings, fittings and much more. During the fashion week, every photographer is going to surely include a photo of her because of her unique sense of style. I love her profile and I would say I'm one of her most loyal followers. Haven't you followed her yet?
Anna Dello Russo: The editor-in-chief of the Japanese Vogue is one of my favorite accounts! On the profile of the eccentric Anna, you'll see moments of her travels, backstage shots from the magazine's projects and her daily outfits. Also, she is the first to post live videos of the fashion weeks. A profile which deserves to be followed.
Lena Perminova: The wife of the famous millionaire is guiding us through her amazing world everyday. You'll see her posing, wearing designer clothes, or showing parts of her super luxury apartment. Be sure for one thing; She has a really beautiful life besides her husband and her child. You can call me an Elena lover, I admit it!