John Galliano comeback for Maison Martin Margiela
John Galliano is someone who is always recreating himself. As the creative director of Dior and his own brand, we all waited for Galliano's new look after each collection. He was already blond with long hair, then a dandy with short hair and a thin moustache, among so many other looks. His looks were as strongly waited as his collections. Well, nearly 4 years ago Galliano was dismissed by Maison Dior and his brand also closed. Then he worked for Oscar de la Renta and L'Etoiles, a Russian cosmetics' brand. But then in October 2014 he was hired by Renzo Rosso, owner of OTB group, that controls Maison Martin Margiela. They shared, officially, that John Galliano would make his comeback and show his first collection for the brand in January 2015, called Artisanal. And this is it – he did so on Jan 12th, for only 100 guests in London, during the London Menswear Fashion Week.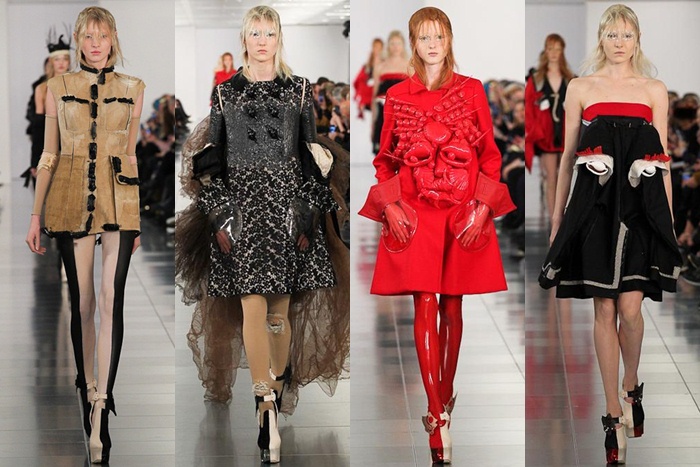 The very anticipated collection: definitely not minimal – we never expect Galliano to do so! Draped dresses, outstanding headpieces, colorful pieces. Welcome back, John Galliano! The fashion world rejoices!
Photos courtesy of Style.com