Elemis Hydra-Boost Day Cream review
Elemis was on my list of products to buy, to test another famous brand hydration cream. Well, that's what it promises. The Elemis Hydra-Boost Day Cream says it with "Hydra-Boost". And does it accomplish it? Totally!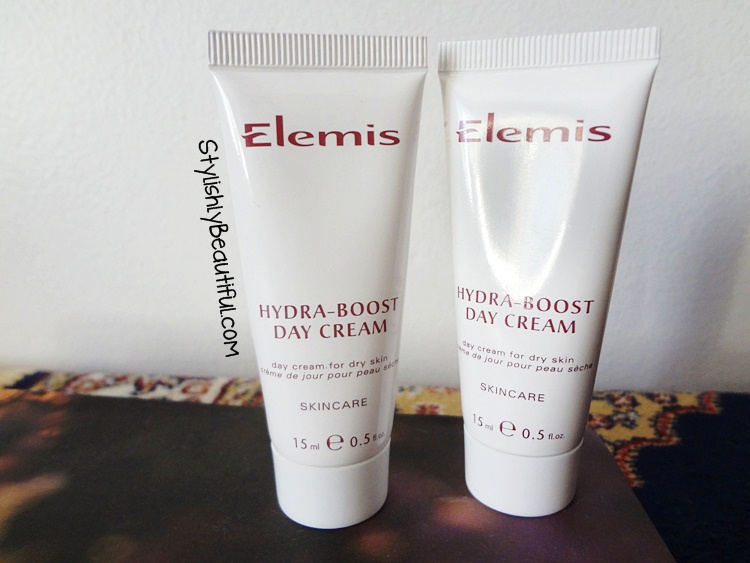 It has a light texture, and when touching your skin it feels richer than other creams, but doesn't clog your skin. It's what it says, a boost of hydration. Your skin feels silky and smooth, and I would say that this is a perfect cream for winter. I liked it so much that I bought a small sample to try it and after seeing it was so good I bought another. Elemis says it has hyaluronic acid and that this cream enhances the natural skin moisture barrier. It also says it has vitamin E, that fights free damaging radicals. It's really a great cream with a lovely scent!
Products displayed here are my own – Photo © StylishlyBeautiful.com by Denise S.
SHOP THE POST: