Island life trend | What to wear
Summer is soon reality 🙂 and so, trips, holidays and the new trend, although well known, is "island life" – what would you wear on an island? Now you can wear nearly the same items in the city and you are already updated! Although many already wear these now "trend(y) items" for years, it's now officially a trend for this summer and so, with the many amazing islands in Greece and all over the world, let's see what's offered by some popular online stores: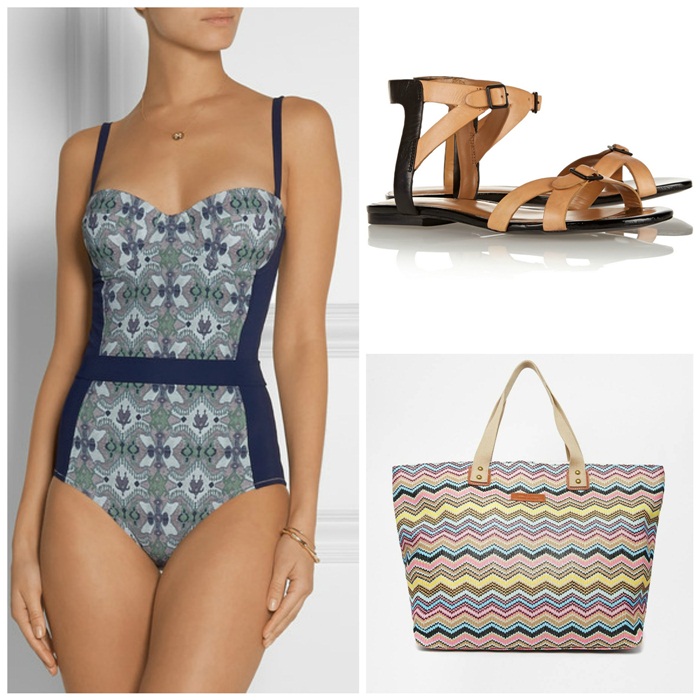 The nice thing is that sometimes we can wear nice bathing suits as a top, so it saves luggage space. This one is the Laguna printed swimsuit, by Tory Burch. Daisy leather sandals by 3.1 Phillip Lim and Becksondergaard oversized cotton hobo beach bag.
Some more pieces for a nice time on the beach, on a nice island. So good to be relaxed and to wear shorts,  colorful maxi dresses, mini skirts! Remember to bring some pieces for the evening, as well, although many items can be worn from morning through the day: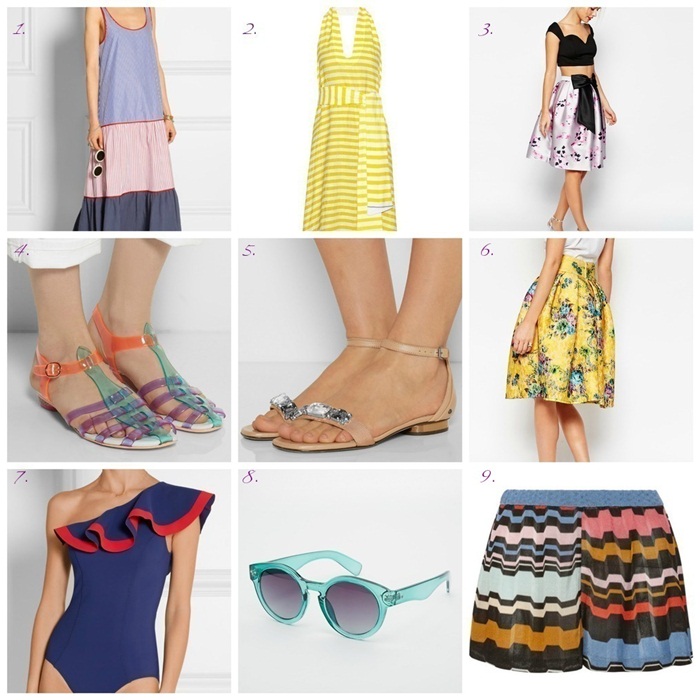 1. Lisa Marie Fernandes tiered cotton poplin-dress 2. Lemlem Lilly striped  slub cotton-blend dress 3. Asos full skirt in floral print with oversized bow 4. Sophia Webster Violeta vinyl and leather sandals 5. Lanvin Crystal embellished leather sandals 6. Asos Premium bonded lace skirt in floral print 7. Lisa Marie Fernandez Arden one-shoulder bonded swimsuit 8. Jeepers Peepers round crystal sunglasses 9. Missoni crochet-knit shorts
Now, enjoy your beach and island trend time!
Photos courtesy of Net-a-porter, the Outnet and Asos
SHOP THE POST: