Meet the blogger | Forcailini
Meet Colleen, a fashion and food blogger from Birmingham, UK, owner of Forcailini blog! She has amazing suggestions about restaurants and how to keep fit, through exercising and nutritious dishes and recipes.  Colleen is a nutritionist, so she knows well what to recommend! Let's read her interview to get to know her better!
1) Stylishly Beautiful Team: Tell us a few things about yourself.
I'm a registered nutritionist and personal stylist based in Birmingham, and I'm the owner of the nutrition and style consultancy, NutriShion. I work with clients to help them live a healthier lifestyle, mainly through healthy eating. I also write a lifestyle blog, Forcailini, which indulges my professional interest in health and nutrition and my passion for fashion and style.
2) SBT: How did you decide to create your blog?
When I set up my nutrition business, I decided to get involved with social media and set up a Facebook and Twitter account. Scrolling through my Twitter feed exposed me to so many individuals and businesses who were blogging about their passions and work. I didn't want a professional business blog as I felt that was a bit too formal and would limit my content, I wanted a creative outlet that gave people a bit more of a personal insight into my interests and lifestyle.
3) SBT: What inspired the name of your blog?
The name Colleen means 'girl' and started as the Irish Gaelic word 'cailín'. It was only later that the word became anglicized as Colleen. Colleen originally decided on the name forcolleens for her blog, but after discovering 'colleens' was trademarked, she decided to go back to her name's Irish Gaelic roots. Taking the plural form of cailín – cailíní – the blog (which was originally written 'forgirls') forcailíní was born.
4) SBT: Which are the 5 key pieces, in your opinion, everyone should have in their closet?
A black or navy fitted blazer; A pair of good quality and flattering-fit jeans; A casual plain, but good quality tee-shirt for the summer and sweatshirt for the winter; A designer handbag; A pair of sexy heels.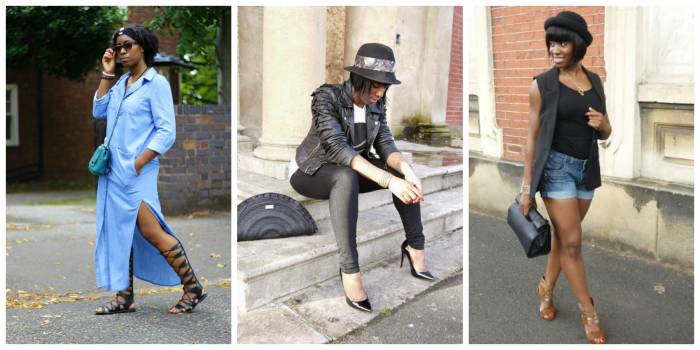 5) SBT: How would you describe your style?
Typically, I go for a casual look most days, often wearing jeans with a pair of flats, but when I'm going out for an evening, for dinner maybe, I tend to go for effortless chic with a pair of heels and a blazer being the staple pieces. I prefer androgynous over feminine style.
6) SBT: Do you see yourself more like a fashion blogger or a food blogger, since you write about it too?
Neither, I see myself more of a lifestyle blogger, which isn't vey niche, but I also like to blog about fitness, events and travel, although every post tends to fit around the theme of fashion, food and a healthy lifestyle. I don't blog about beauty because I have absolutely no idea about it and I'm very boring when it comes to cosmetics.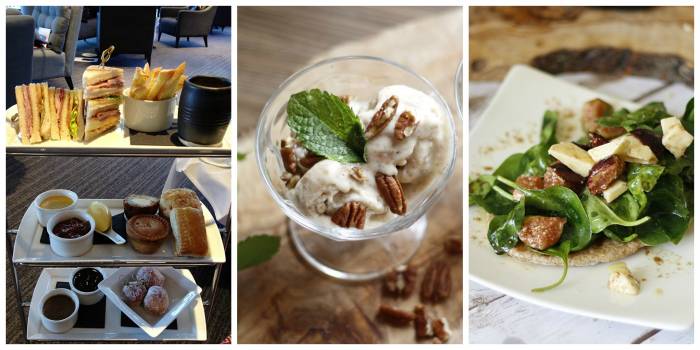 7) SBT: What's blogging for you?
For some people it's a full time business, however, for me it's not my cash cow, and therefore it's more of a pastime. I like writing, I've enjoyed developing my photography skills and I love giving myself an excuse to do things I probably wouldn't do without a blog, such as interviewing people and businesses, attending events and doing product and service reviews.
8) SBT: What would you advise someone who who wants to start blogging?
Do it, it's free so you have nothing to lose! Decide on your niche by thinking about what stimulates your interest (e.g. beauty, fashion, food, health, business), decide on a blog name that is relevant to you, find a blogging platform that suits you (I use Blogger because I find it technically easier to work with than WordPress) and then start writing and publishing. Don't worry about whether you get any readers initially, just do it for you, experiment, grow your confidence with it and then take it in the direction you want.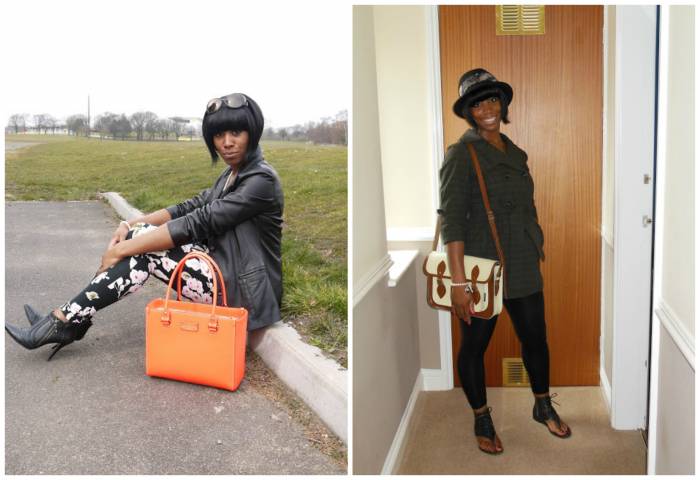 9) SBT: What would you say is the best and the worst part of blogging?
The Best part of blogging is the networking with and meeting other people whether that's virtually or in person. The worst thing is trying to find the time to come up with creative content alongside a full time job and active social life.
10) SBT: What are your plans for the future?
I'm aiming to grow my nutrition consultancy by exploring other ways to build my nutrition client base, and I would like seek out opportunities that will enable me to incorporate more of the personal styling/fashion into the business as that only represents 20% of the business at the moment. With regards to the blog, I'm just hoping to continue to grow a loyal readership and produce quality content that my audience will enjoy and be inspired by.
Follow Colleen:
Forcailini blog
Facebook
Twitter
Instagram