Meet the blogger | The colourful bouquet

Ioanna has been a fashion & beauty blogger for the past couple of years, but her love for what she does is quite obvious. Getting to know her a little bit better over the past few months, I realized how much we have in common, and that we not only have a similar character, but opinions too. Apart from blogging, she loves her job equally much. She has studied aesthetics & cosmetology and she has already started giving us advice through some guest posts she has written for Stylishly Beautiful. You should totally go read them, but not before you read the interview she gave us, to get to know her better!

1) Tell us a few things about yourself.

My name is Ioanna and I'm from Drama, a small city in northern Greece. I studied aesthetics and cosmetology in ATEITH in Thessaloniki and almost one year ago I moved to the Netherlands with my boyfriend. Things to know about me: I'm in love with the Italian language, profiterole and macarons!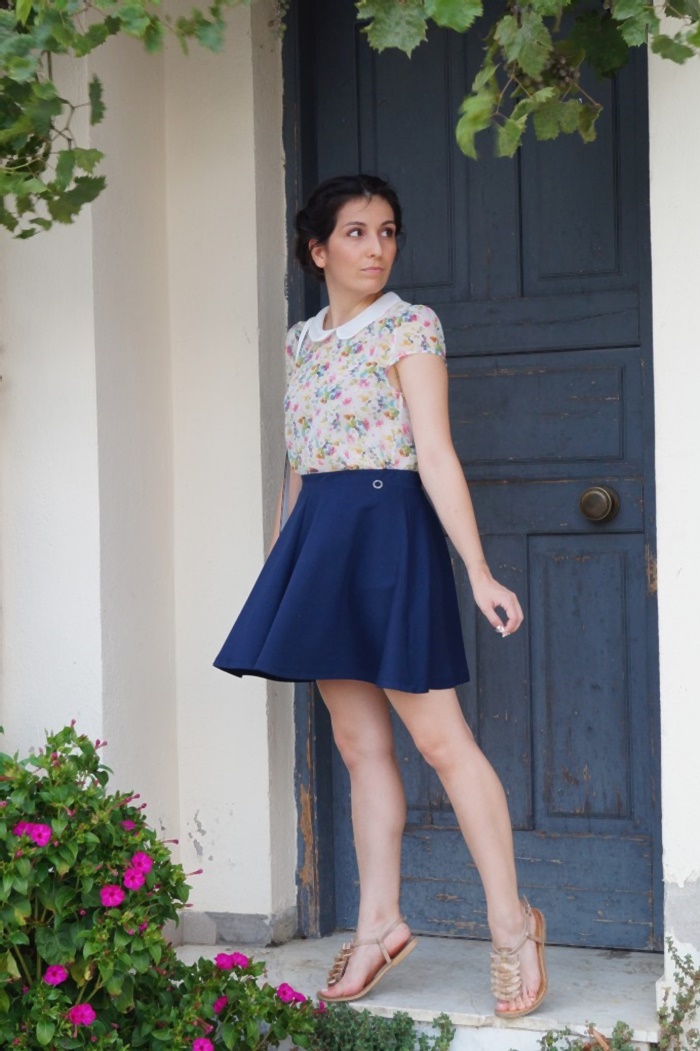 2) How did you decide to create your own blog?
After I graduated from university I couldn't find a job (everyone is familiar with the situation in Greece!), but I loved my sector so much and I wanted a way to express it. In essence, I started my blog because I wanted to do something creative in my free time.
3) How would you describe your style?

I can't say I have a specific style; it depends on my mood and the weather. I like to try different styles. Sometimes I can be in a girly mood, others in a sexy mood and sometimes when it is cold and it is raining all day long, I have to wear a lot of clothes and a raincoat (oh, Dutch weather!)!
4) Which 5 pieces (beauty & fashion) would you say that comprise your signature style?

Concerning the beauty pieces I'd say my everyday signature style would be eyeliner because I wear it almost every time (if not always) when I go out and lipstick in red or nude shades. For fashion pieces I can't get enough of my jeans, sneakers and leather jacket especially now that the weather is good.
5) Which is your biggest weakness among these 4: shoes, bags, clothes, accessories?

Most people would expect me to say that my weakness is cosmetics because it's my job. However, I'm obsessed with shoes. If it's not necessary to buy any cosmetics for my work then I can't resist spending my money in a good pair of shoes!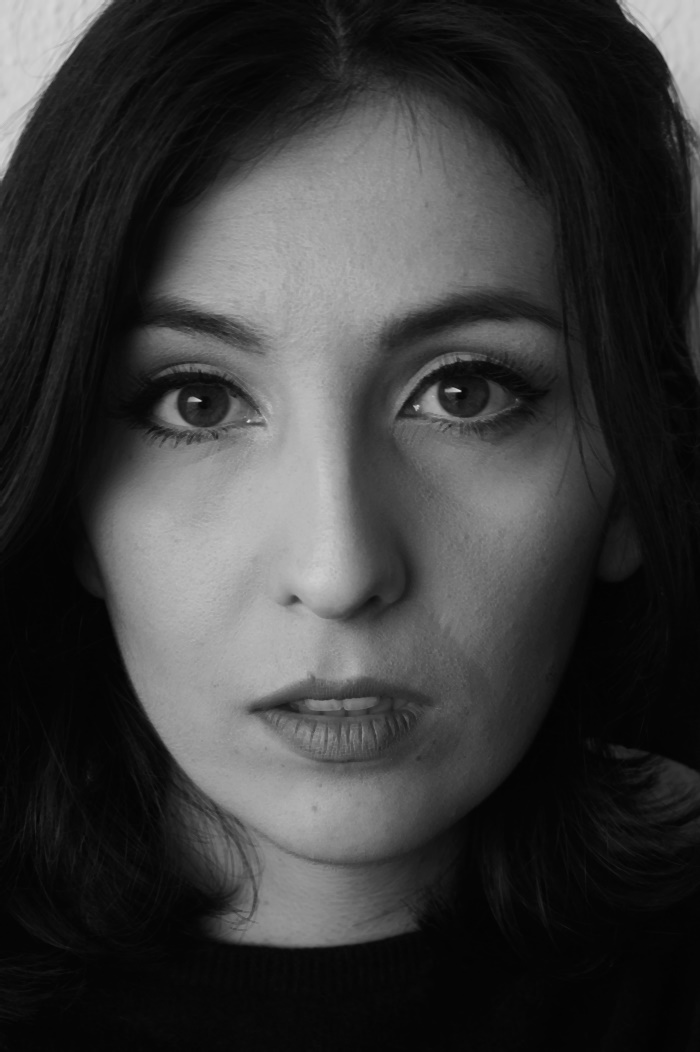 6) What's blogging for you and what do you like the most about it?
Blogging for me is a way to express yourself and be creative. It's also a good way to meet people that have the same passion as you and to become friends with. The thing that I like the most is the freedom to create something on your own, without conforming to anything.
7) Do you think that blogging has changed you in any way?
Yes I think that fashion blogging changed the way that I shop and I'm really happy about it. Before I started my blog I used to do reckless purchases, a fact which was leading in having a closet full of clothes but nothing essentially good to wear. Now I'm more mature in that field. I invest in basic clothes that I know I can wear regularly and for many years and at the same time I also purchase some trends, in which I try not to spend a lot of money on, so that I can mix them. Fortunately, my mother's hobby in sewing helps me because whenever I want something she can make it for me.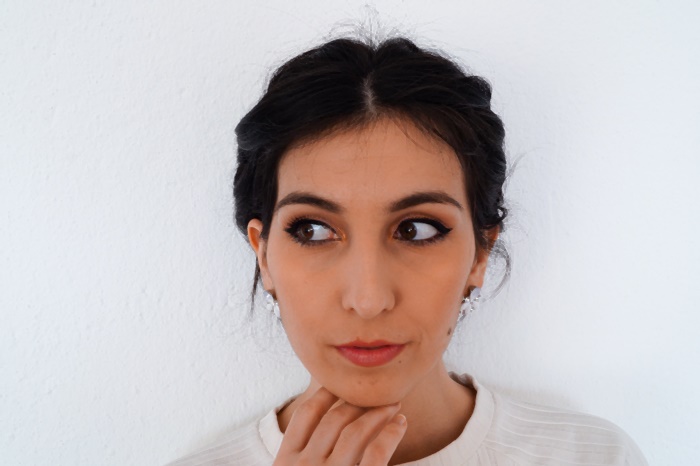 8) Is there something you've done in the past and you would change it if you had the chance to do it allover?

Actually yes, there is something that I didn't get to do and I regret it. When I was studying at the university in Thessaloniki, I wanted to attend fashion design courses in a private school but I didn't do it after all and I regret it so much now. I really like fashion design and I would love to do in my free time if not as a profession. But who knows maybe in the future!
9) Have you encountered any difficulties since the day you started blogging?
The biggest difficulty concerning my blog came upon me when I moved to the Netherlands. I couldn't of course take with me all of my clothes and cosmetics from Greece, so I asked my mom to send me some things by post, but the suitcase got lost with everything in it (and remains lost to the day). Therefore, there was a time that I didn't know what to post as I was running out of options and you can understand how that can be very problematic when you are running a fashion blog. Little by little though, I started buying new things to replace the old ones and now everything is normal again.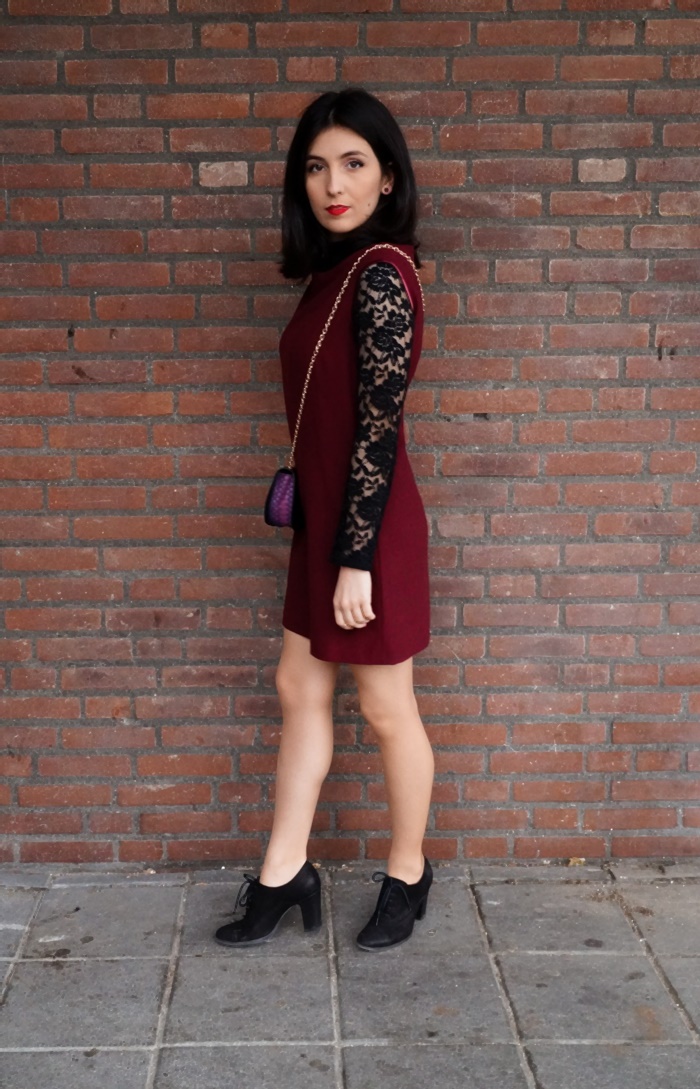 10) What are your future plans/dreams, concerning both your blog and your personal life?
I would love to continue blogging as it is my passion and if I can, to make it a profession as well. Also, I really want to start my own beauty salon-spa in the future, a dream I hope will come true soon.
Follow Ioanna: