Luxie Beauty Princess Jasmine brush set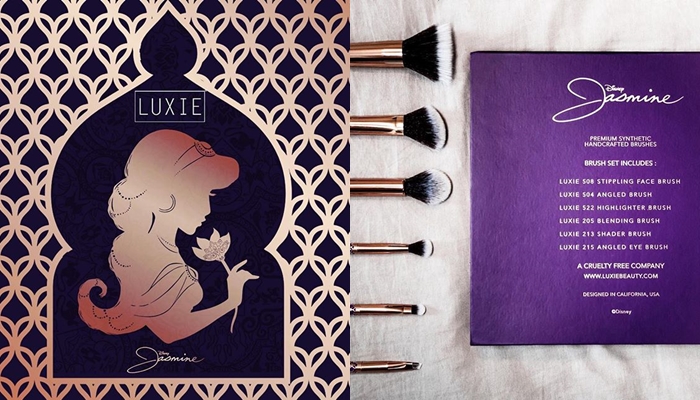 What you get if you combine makeup with Disney princesses? Magic things happen just like in your dreams! Just think about how many times you wished to have a makeup brush collection inspired by your favourite princess! So when we saw the news on Instagram about this one we were more than happy. Of course I'm talking about the new makeup brush set of Luxie Beauty Princess Jasmine brush set.
The Luxie and Disney Princess Jasmine collection brush set contains 6 premium synthetic handcrafted brushes. A stippling face brush, an angled brush, a highlighter brush, a blending brush, a shader brush and an angled eye brush. In addition the brushes come in a purple box that contains a nondetachable mirror. Moreover, the handles are rose gold with purple details which is pretty princessy if you ask me! We would love to have this in our makeup brush collection. Personally I wish they will come out with a brush set inspired by Ariel because she was my favourite princess! Luxie Beauty if you read this please make my dream come true! There is no word yet of when the collection will be available but stay tuned because we will keep you updated!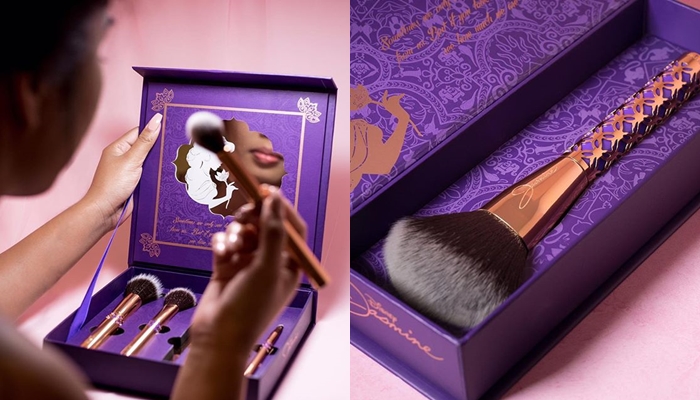 Photos courtesy of Luxie Beauty's official Instagram account