Laura Lee x Colourpop collaboration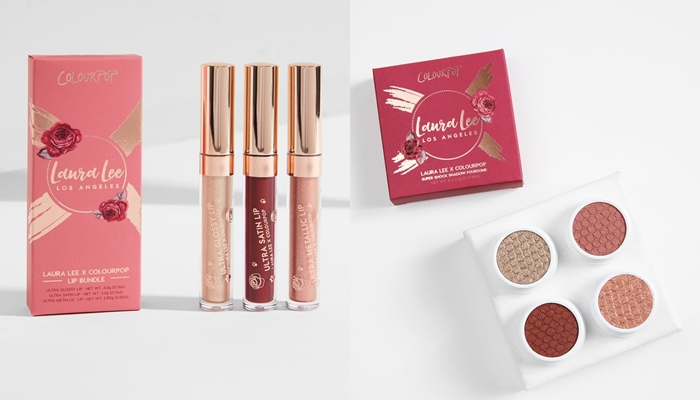 Holidays are the perfect opportunity to receive and give back and that's all about the Laura Lee x Colourpop collaboration. So the collection contains a super shock shadow foursome and a lip bundle. About the super shock shadow foursome all you have to know is that of course there are 4 different super shock shadows, 2 of them are matte and the other 2 have glitter. The names of the mattes are "Glitz" and "Shiny". According to Colourpop's official website "Glitz" has a warm rose shade and "Shiny" a soft rust shade. The ones with glitter are "Ritz" and "Hiney". "Ritz" is described as a sheer nude with silver glitter and "Hiney" as a icy pink with multi-dimensional glitter. The foursome costs 18$ but you can also buy them individually in the price of 5$.
Moving on to the lip bundle. It contains 3 different shades. The "Wham" is an Ultra Glossy lip and the shade is described as champagne nude metallic with silver glitter. Next one is the "Bam" is an Ultra Satin lip in the shade red berry. Last one is an Ultra Metallic lip in the colour true rose gold. Same as in the foursome you can buy these as a lip bundle which costs 15$ or individually in the price of 6$ each.
The best part of this collaboration? According to Colourpop's website all net profits from the purchase of any Laura Lee x ColourPop product will go towards Best Friends Animal Society®, a leading national animal welfare organization dedicated to ending the killing of dogs and cats in America's shelters. Through their NKLA initiative and all across the country, they're working to Save Them All®.
Photos courtesy Colourpop's official website