NUXE Anti-fatigue Moisturising Eye Cream review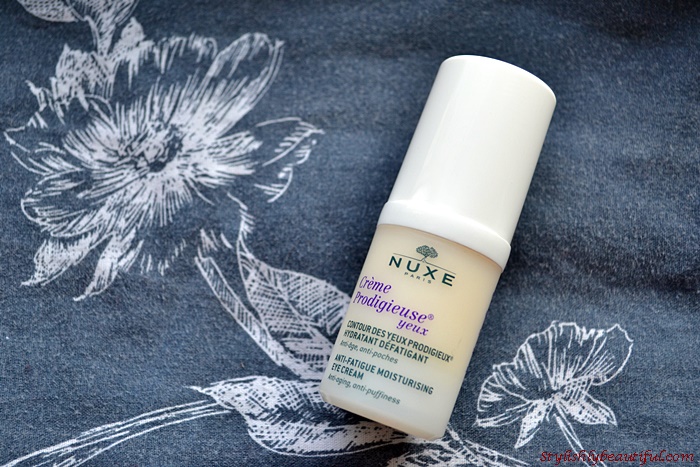 NUXE is famous for its incredible skincare products. Many bloggers and well-known websites speak highly of its moisturising creams.  When I was in need for a good eye cream, it didn't took me long to buy the NUXE Anti-fatigue Moisturising eye cream. It has a light non greasy-formula and a discreet scent. It hydrates deeply your eyes thanks to the Blue Everlasting Flower extract. the brand promises to prevent the appearance of fine lines and wrinkles. I don't have any particular problem with these as I'm still 27. However, I can say that my eyes look bright and youthful. Moreover, the skin is smoother and in great condition to apply my concealer.  I started using it seven months ago when I noticed intense signs of stress and fatigue. Thanks to NUXE's eye cream, these signs disappeared and I can even hide the fact that I'm sleepless.
All in all, it's a great eye cream that it might not do wonders but still offers a lot. It's a little bit expensive but it lasts for months even a year. I would definitely recommend you should try it out for yourself.