Kiehl's Ginger Leaf & Hibiscus Firming Mask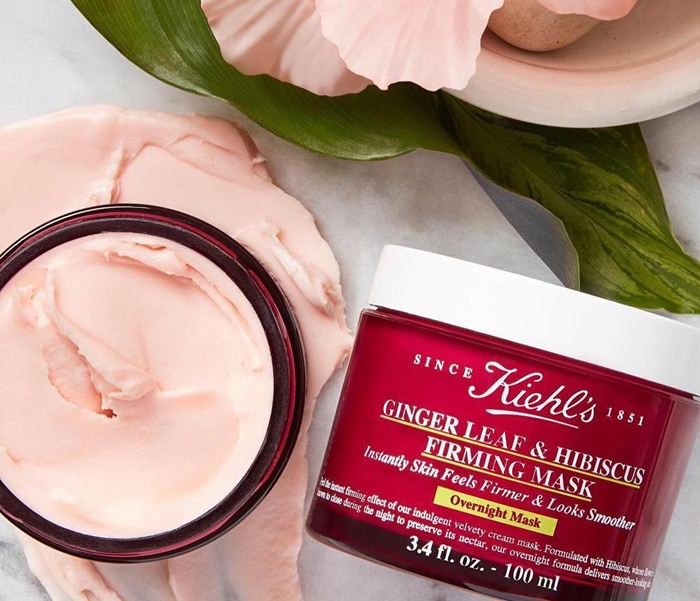 Kiehl's introduces us a brand new product that will change our skincare routine. The Ginger Leaf & Hibiscus overnight firming mask promises to help firm and smooth skin while you sleep. 
Its basic botanical ingredients, hibiscus and ginger leaf, have incredible and powerful properties. The first one is a natural source of alpha-hydroxy acids (AHAs), which are known to brighten, exfoliate and refresh the skin. It also increases moisture and protects the skin from environmental damage. The Ginger leaf softens the appearance of fine lines for a younger-looking complexion. This face mask has a velvety soft texture like a luxurious skincare product.
If you want a beautifully smooth, deeply hydrated and significant firm skin by morning, then the Ginger Leaf & Hibiscus overnight firming mask is the ideal for you. It's a little bit pricey but it's worth it based to the brand's claims. It undoubtedly caught our attention.
SHOP THE GINGER LEAF & HIBISCUS FIRMING MASK: