Look of the day | The mustard sweater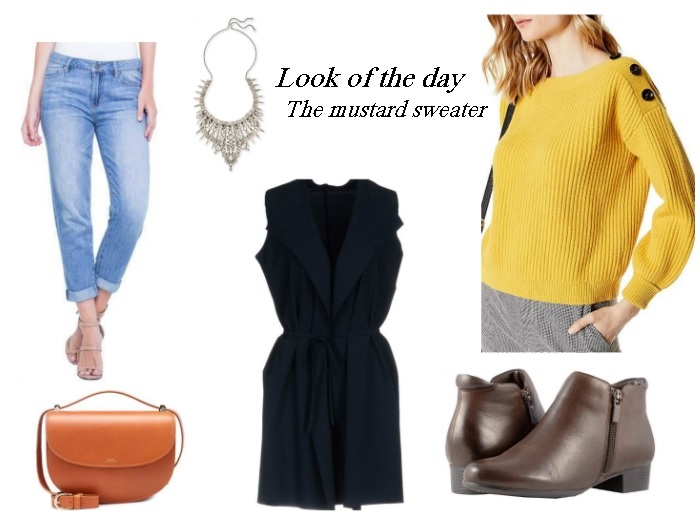 The mustard colour has been quite popular from the beginning of winter. We wrote a detailed post about how great trend it has been. He even gave you some winter outfit ideas.  However, we are in a transitional season so it might be a little tricky how you will combine it now. 
If it's possible, you should avoid combining it with black clothes. Pick some pieces in blue and brown shades instead. For today's look, we chose a classic mustard sweater as a main piece. You'll think that it's too hot to wear a sweater these days but you never know when the temperature will drop again. So, we suggest you wear it with a sleeveless long cardigan, too. It's light but still, it can keep you warm if necessary. The stylish tips for this outfit are two. Firstly, pick a pair of jeans in boyfriend's style. They are classy and playful. Secondly, don't wear any jewels except a statement necklace. We leave it to you to decide how glamorous it will be. Spring is around the corner, so enjoy this transitional season while you can.
SHOP THE LOOK: