Yves Saint Laurent Introduces Mon Paris Hair Mist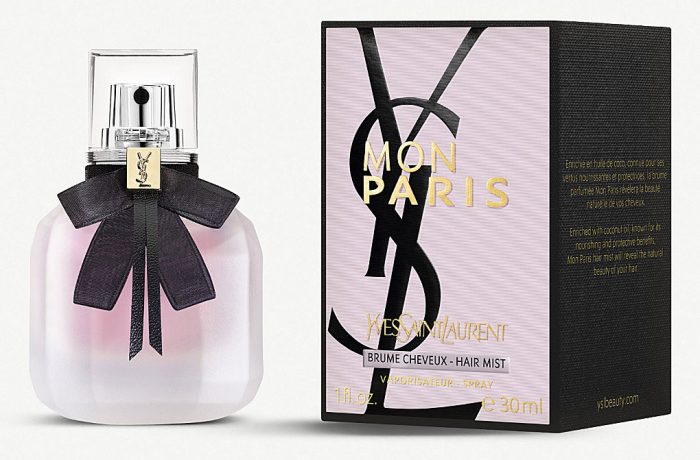 Who doesn't love amazingly fragranced hair?! Wouldn't be lovely, if you could apply to them the same scent with your favourite fragrance? Yves Saint Laurent seems to know its costumers well and just launched a hair mist of the most iconic perfume. The Mon Paris Hair Mist is alcohol-free, and enriched with softening coconut oil to nourish and protect your hair. In other words, it's a lightweight alternative to wearing your signature scent. For those who are not familiar with the YSL Mon Paris fragrance, it's a sparkling fruity one with sensual notes like red berries and pear. Its base is a blend of creamy white musks and patchouli.
So, if you are looking for a product to delicately freshen up your hair, leave a dreamy scent and moisturise them at the same time, check out the YSL Mon Paris Hair Mist.
SHOP THE POST: