Sephora 54 colors palette review
Some day while walking right in front of the gorgeous big Sephora store on Champs–Elysées in Paris I told myself "no, please don't enter there!" You know, I meant not to surrender to one more makeup shopping afternoon, but I can never resist Sephora – can you?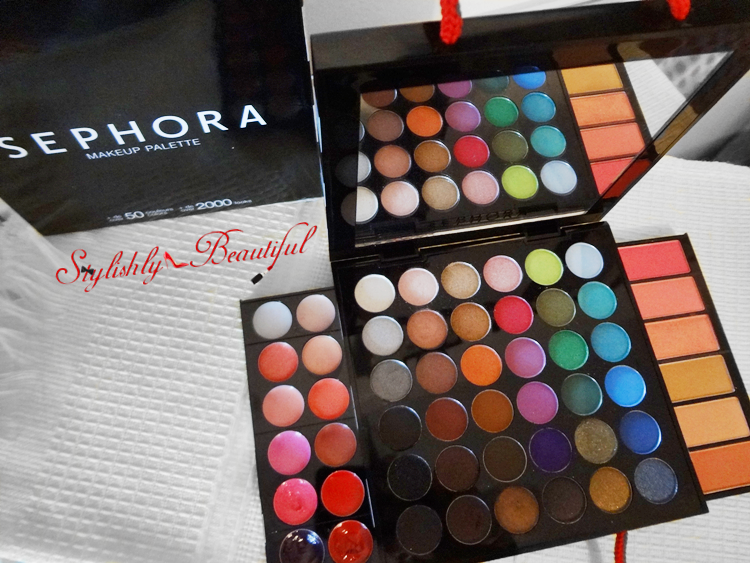 You can see I wore some of the colors, already! This isn't a new product, but as it's so practical – and cute – I decided to write about it! Sephora has bigger palettes, but as I said, this one is really handy and can easily go into your bag. It has 33 shades of powder eye shadows and 3 cream eyeliners, but for me it seems more like 2 eyeliners and one cream eyeshadow. Then 12 lip glosses in really beautiful colors and 6 blushes. They say 2 of them are bronzing powders. One of them I can see this way, but the other remains for me as a blush. And the palette has also a big mirror.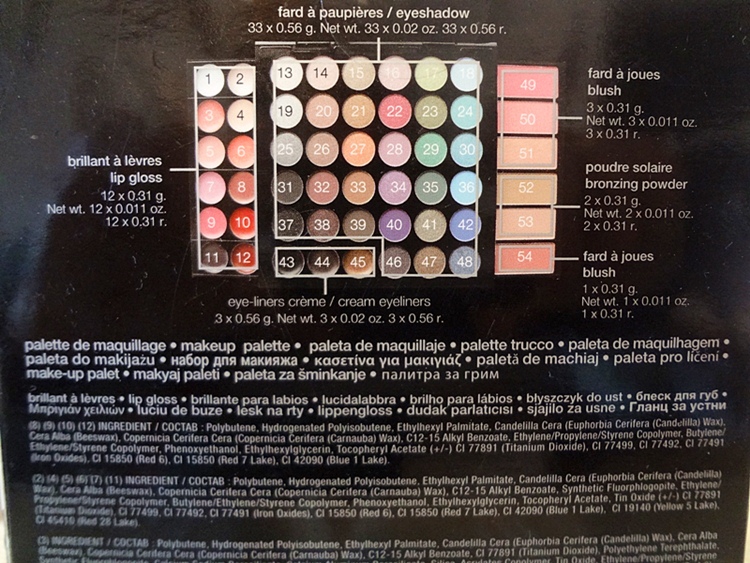 What I found – great shades. Easy to match – and the best, they really last. It's easy to spread on the eyes, lips and face.  You don't have to spread the eye shadows many times to get a hint of color, like other palettes. The lip glosses also last long and they at first look like lipsticks, so creamy they are – not transparent at all, like most lip glosses. The eyeliners are a good surprise, too, and equally easy to apply.
The down point is that it doesn't offer applicators and mascara. But nevertheless I really loved this palette and I recommend it!
Palette displayed here is mine
Photos © StylishlyBeautiful.com by Denise S.