Meet the designer | AbyCraft

Arabella, aka Aby is a really sweet, young and very talented girl, that I had the pleasure of meeting in person a couple of months ago. For the past few years she has been working as a designer and creator of handmade jewelry, something that she has studied and loves immensely. Make sure to read the interview she gave us, check out her Etsy shop and follow her on social media (all links can be found at the end of this interview).
By the way Stylishly Beautiful becomes 2 years old today! Wish us happy Birthday! 🙂

1) Stylishly Beautiful Team (from now on SBT): Tell us a few things about yourself.
I'm Arabella (it's my real name, not a nickname). haha I'm 24 years old and I live in Ioannina, Greece. I work as a designer, and handmade jewelry creator, on "AbyCraft" and I have 3 lovely dogs.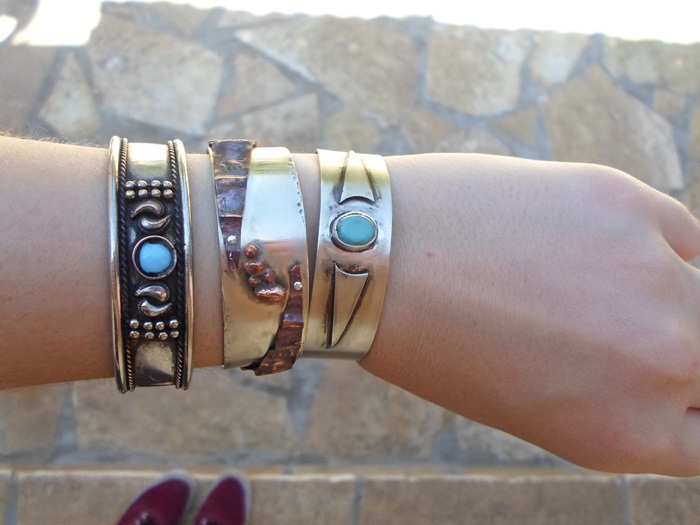 2) SBT: How did you start working on jewelry?
It's such a cliche, but I've always been involved with beads, and handmade creations, but when I finished my university studies, I decided to work professionally on jewelry. I started working with silver, when I was studying at the "Anaglifon" school for jewelry in Thessaloniki, which I graduated from.
3) SBT: Besides jewelry, is there something else you like to create?
I occasionally like to work on tailoring. I grab my needles and knit, but I have a weak spot for crocheting. It really calms me, especially when I'm knitting something with mandala.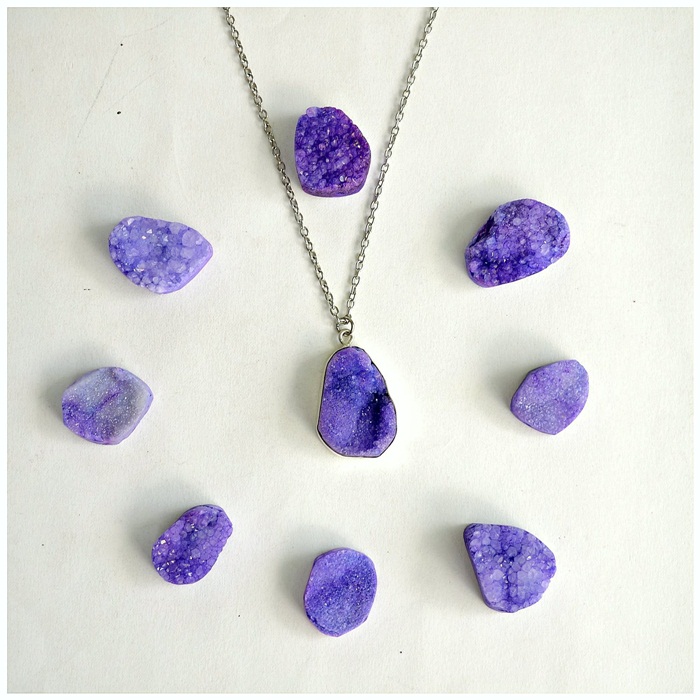 4) SBT: What materials do you prefer to use?
My favorite materials are silver and semiprecious stones. But I love all metals, depending on the design I have in my mind each time.
5) SBT: Do you consider the current fashion trends, before creating your new collections?
I usually do, but I always adapt them to my personal aesthetics. For me, handmade jewelry is all about the designer's aesthetics. It's a way to express yourself but also to communicate with people who perceive beauty in the same way you do.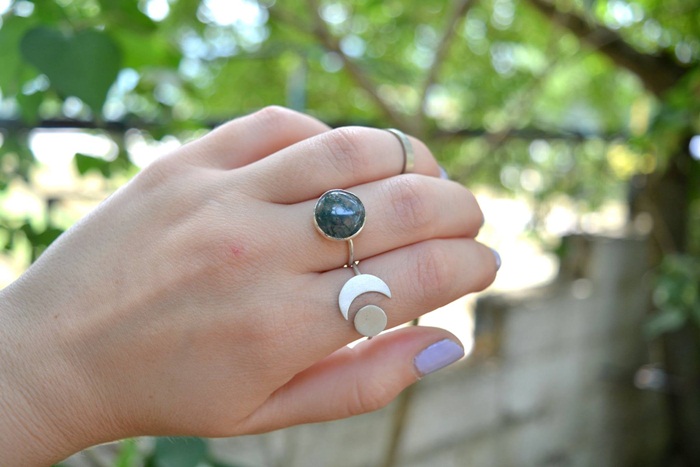 6) SBT: Where does your inspiration come from?
Sometimes I get inspired by a stone I may like, and I may design the jewelry around it. I also get inspired by music (I always listen to music when I'm working), and the books I read. Moreover, I get inspiration from paintings and my occasional travels.
7) SBT: Which is the biggest difficulty you've encountered till now in your work field?
I think that 2 are the greatest difficulties in my work: To balance the more elaborate designs you may have in your mind (which may possibly have a small target group, because of their price), with the ones which are more of the "wide consumption". Secondly, the indigenous industry is in remission, which has a considerable effect on our work.
8) SBT: Which is the biggest joy you get out of your job?
The creativeness! I don't think that I'd be able to work somewhere that deprives me of this part. I also like very much the fact that you get to constantly meet new people from different places around the world, through this job.
9) SBT: Which are your future plans/dreams?
Among my future plans is to create a physical store in Ioannina. Despite the fact that I have an online store, it's different to be able to touch and try on the jewelry. I'd also like to study some traditional jewelry techniques from my city, in the near future, which are almost extinct. it's a pity not to pass these techniques onto younger generations, because Ioannina is famous for being "the city of silversmiths".
10) SBT: Would you like to share some wishes for Stylishly Beautiful's second birthday?
I wish you to continue your lovely posts and videos, which help us tune in with the latest trends. I also wish every success to the personal blogs and Youtube channels, of your team members.
Thank you so much for having me!
Photos © AbyCraft
Find AbyCraft: