Meet the blogger | Sissy Validstyle
We haven't updated our interview column for a while, but that's gonna change, and what better way to re-start it, by interviewing a very loveable blogger/youtuber & social media influencer, Sissy Kyriakou, aka Sissy Valid Style. We got to know Sissy through her blog, and then through her Instagram account & Youtube channel. We'd say that Sissy's trademark is her bright pink hair, that can make every photo look amazing, but she surely stands out for her playful mood, that makes your day every time you see her, and of course her unique style. Sissy is from Thessaloniki, and owns one of the most popular Instagram accounts in Greece. We definitely had lots to ask her, so grab a cup of coffee (or tea!), and let's get started on getting to know Sissy better through the interview she gave us.

1) Stylishly Beautiful Team (from now on SBT) Tell us a few things about yourself!
My name is Sissy, and I'm a blogger at validstyleblog.com. I've studied Greek Philology, but fashion and style won my heart from a very young age. As you can already tell, I love pink, and chocolate (you probably can tell that too!)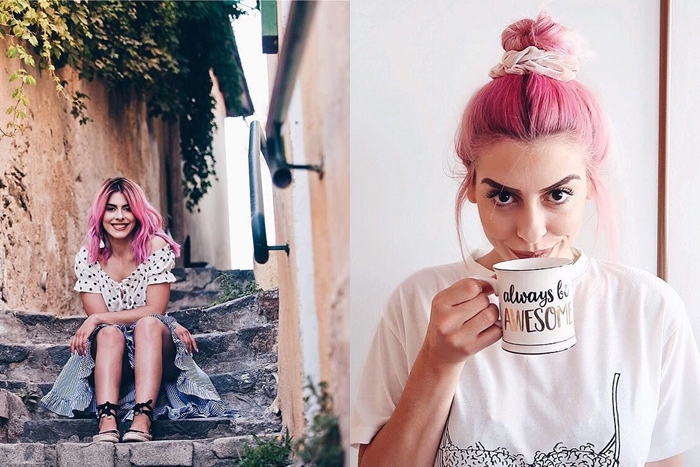 2) SBT: Blog, Instagram or Youtube; Which one do you love the most among those 3? 
The truth is that I prefer Instagram more, because it's faster, and full of interesting content. Of course I also love Youtube, but the truth is that I haven't dealt so intensively with this medium.
3) SBT: What helped you the most, in your opinion, get to the point you are right now in your work?
I think that what helped me the most was my spontaneity, and my diversity. I'm always myself, without anything holding me back. I do whatever I want, I dress how I want to, I say what I want to say, and I dye my hair the way I want to, without caring about anyone else's opinion.
4) SBT: Do you think that blogging/vlogging, or even Instagram, can be considered as a full-time job in Greece nowadays? Would that be something easy to do?
Of course it can be considered a job. But as with every profession, it must be dealt with responsibility and consistency, and of course it clearly requires some serious and hard work. When you love something, you find a way. If you decide to do it just to gain material goods from it, you'll be "thrown out" of it at some point.
5) SBT: What would you advise someone in the same field as you, that is trying to succeed but just hasn't managed to do it yet?
I suggest you do it with love, and give yourself fully to what you do. I also think that every one of us is unique, so to get loved by the people, you have to show them what makes you different from the rest.
6) SBT: How did you decide to start your own clothing line? Should we expect more items from you (like bags, shoes or accessories)?
In the past I wanted to be a fashion designer, and more specifically, I wanted to design shoes. That dream very recently woke up in me again, and I thought that knowing what my followers and I love, I can create something of my own, that I'd love to wear every day, based on everything I wanted from clothes till now. For now, I'll stick to clothing, and more specifically to everyday "coolwear" as I'd like to call it.
7) SBT: Have you encountered any difficulties since the day you started your blog/channel/Instagram account?
Sure! It requires great perseverance, tenacity and strength, in order not to give up, despite the frustrations you may face, and of course much much work.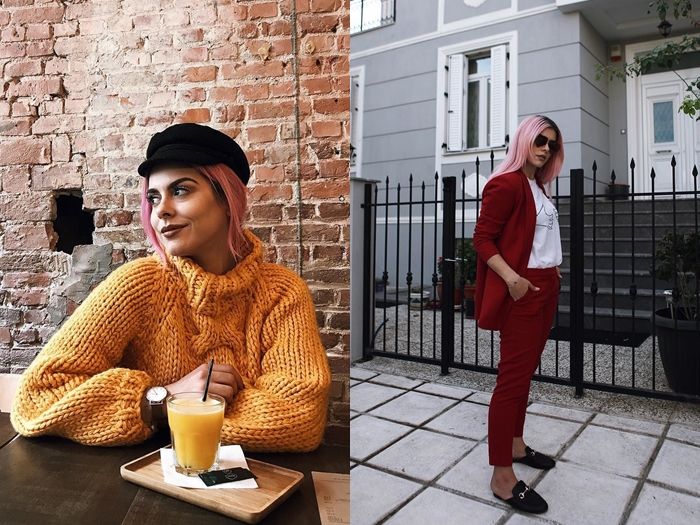 8) SBT: Do you think that there is rivalry in this field? If yes, how do you deal with it?
There is rivalry and I find it absolutely ridiculous. I won't steal something from you, and you won't steal from me. Everyone is welcome in this field. The only condition is to play fair and honest, if you know what I mean!
9) SBT: Does negative criticism affect you? 
It affects me when it's expressed in a mean way, and indicates self-loathing. Unfortunately I can't stay back and not reply to people who insult me with mean comments. I can't just let them continue to exist and insult undisturbed.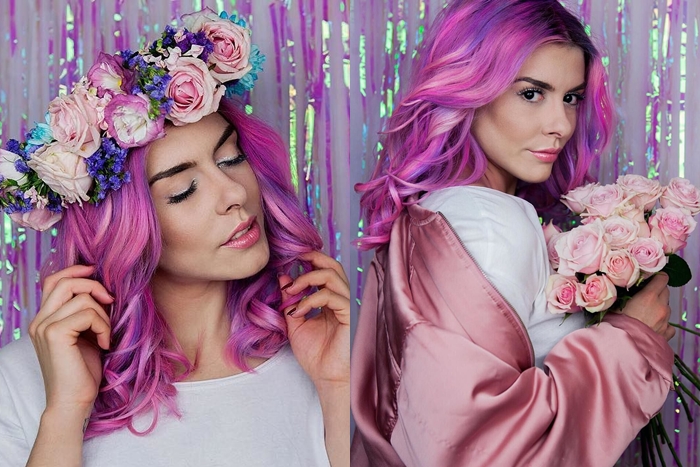 10) SBT: What are your future plans? What would you like to accomplish in 2018?
I want to continue doing what I love, to travel more, to feel productive, and to always keep Sissy in me in everything I do.
Find Sissy at: