Shiseido Skincare Hydro-Nourishing Softener Review
Some time ago, I read in a magazine something like "favorite product of the year 2013" and was eager to try it – the Melvita Miraculous Extraordinary Water. You can find that review here.
At the time I really thought "wow, the magazine didn't lie". That product is amazing, I still think so, but now I found one that you can say is similar, but a step further – get to know Shiseido The Skincare Hydro-Nourishing Softener. Oh my word, it's fabulous!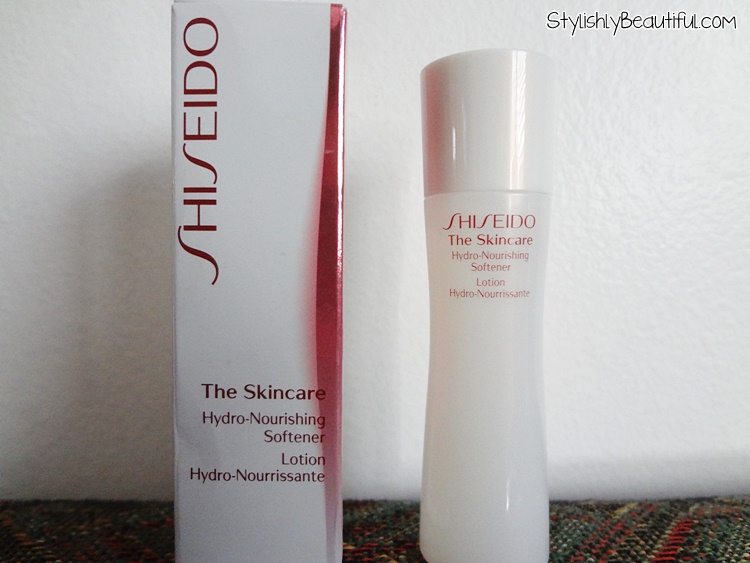 I won't be long, because it's pretty simple. You know it's great when you don't need to "sell" the product through beautiful words. It's liquid, with the consistency between a serum and a toner… and it does act like a serum. You apply it and immediately you see the difference on your skin. It leaves a healthy glow, a velvety skin, soft, hydrated and firm. And it is not oily. It's really phenomenal, and whatever I say about it wouldn't do justice!
So, not a joke: if you have sensitive or dry skin, consider buying this product – you will be amazed like I am!
Product displayed here is my own – Photo © StylishlyBeautiful.com by Denise S.