The best ways to apply your foundation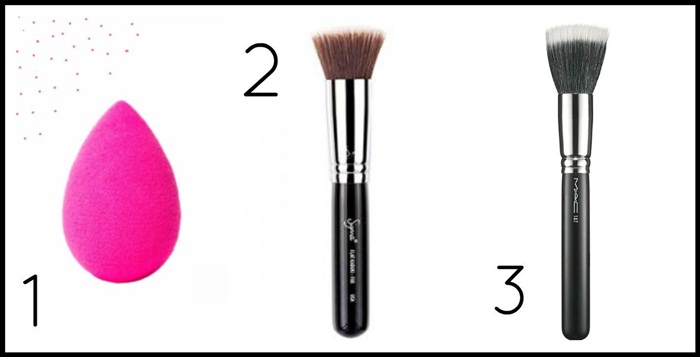 If you don't have brushes don't worry!! The first, and one of the best, ways to apply your foundation is your fingers. Υes, your fingers! Ιt's amazing because your fingers warm up the product and give you a more natural finish! Use the tapping technique! Works best with liquid foundations!
Beauty Blender Sponge
First you have to wet it and squeeze it. Then, apply dots of foundation on your face and blend, blend, blend. It will take a bit longer but it will give you a flawless finish! The tip allows you to get precise coverage around the corners. The best for concealer application.
Flat Top Kabuki
A foundation brush with a flat top can be used with liquid or cream foundation. It's great for buffing foundation onto your skin. This will ensure an even application and help your foundation look a bit more natural.
Duo Fiber Brush
The duo fiber brush gives you a light coverage. Best way to achieve a natural, glowing look! Love using it with liquid foundations and BB creams.
SHOP THE POST: