Korres Professional Black Collection & Nail colour A/W 2015-2016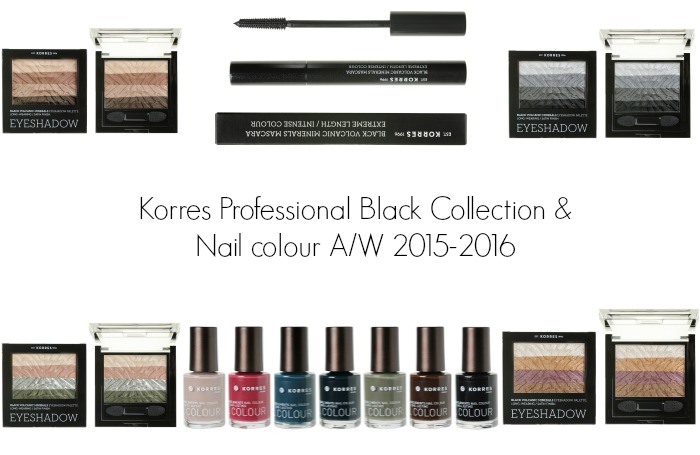 Korres renewed the Professional Black collection with some new products. This particular collection is a complete proposal as a professional, natural solution to everyday make-up's needs. The new Professional Length Mascara has high efficiency and tolerance. It promises an impressive look, rich color, perfect separation and incredible duration. Furthermore, it's clinical proven for use even if you have sensitive eyes or if you are wearing eye contact lenses. You will also be impressed with the new Βlack Volcanic Minerals/Eyeshadow Palettes and their flawless union of colours and textures thanks to the advanced liquid-to-powder technology which gives a bright, velvety final result, intensity and duration. There will be 4 palettes with frost, shimmering and matte eye shadows in a variety of shades that they can be mixed and give a different result depending on the make-up look you want to create.
As for the new limited edition nail color collection is clearly inspired by nature. The dark, winter gloom shades remind of autumn's bright side. The nostalgic Pure Almond and Berry Rose "paint" the path for the new season. However, the warm Chocolate Brown, the mysterious Blackened Green and the different Warm Khaki will be must-have winter shades, but the absolute Black is still the dominant color for dark-glam looks.