Dolce & Gabbana Spring Summer 2018 Fashion Show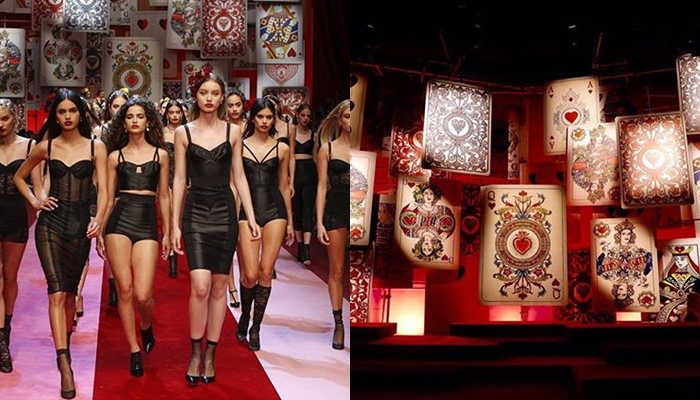 The Dolce & Gabbana fashion show for spring summer 2018 took place on Sunday the 24th of September in Milan's Fashion Week. The theme was Queen of Hearts and it was the second show in less than 24 hours. The previous day was all about the not-so-secret "Secret Show". The Queen of Heart show started and finished with black outfits that included lingerie, blazers, skirts and dresses. Colourful and interesting patterns as well as embellishment pieces also stole the spotlight! Flowers, fruits and vegetables was a huge part of the collection. Bold accessories such as tiaras, statement earrings or necklaces and of course sunglasses were also eye catching.
Dolce & Gabbana is definitely a brand that can combine sexy, playful and feminine vibes in their clothes and they proved it more than once. Get ready because fruits and vegetables will stole the show for spring and summer 2018!
Photos courtesy of Dolce & Gabbana's official Instagram account