The Sparkling Collection | Migato fall/winter 18-19 campaign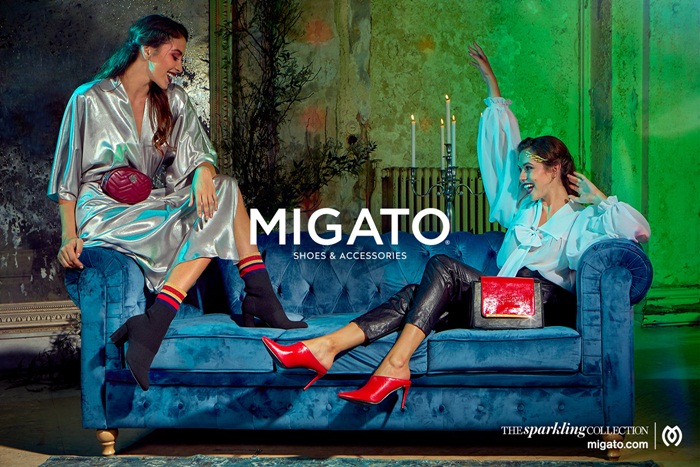 The new winter 2018-2019 collection by Migato, called "The Sparkling Collection" is full of glow, comfort, and affordable luxury. Boots with metallic surfaces and embellishments, pumps with rhinestones, glitter over-the-knee boots, comfortable heels influenced by the '70s, and matching statement bags & accessories are the main characteristics of the Sparkling Collection by Migato.
ΜΙGATO chose Mpankeion Institute for the photoshooting of the collection, a historical building of neoclassical architecture, that works as an art multiplex at Omonoia Square. The spaces of the building became the canvas of a glowing retro party, starring a group of friends having fun, while wearing their favorite, impressive shoes and accessories by MIGATΟ. The make-up of the models was done by the Greek cosmetics brand, Tommy G Cosmetics.
Designs from the new Sparkling Collection by MIGATO are already available in Migato stores all over Greece, and in the renewed online store of the brand, at migato.com.