Givenchy Travel Exclusive palette review
I fell in love when I saw this Givenchy "box" in a shop at an airport! It said "Travel Exclusive", so I had to get it straight away!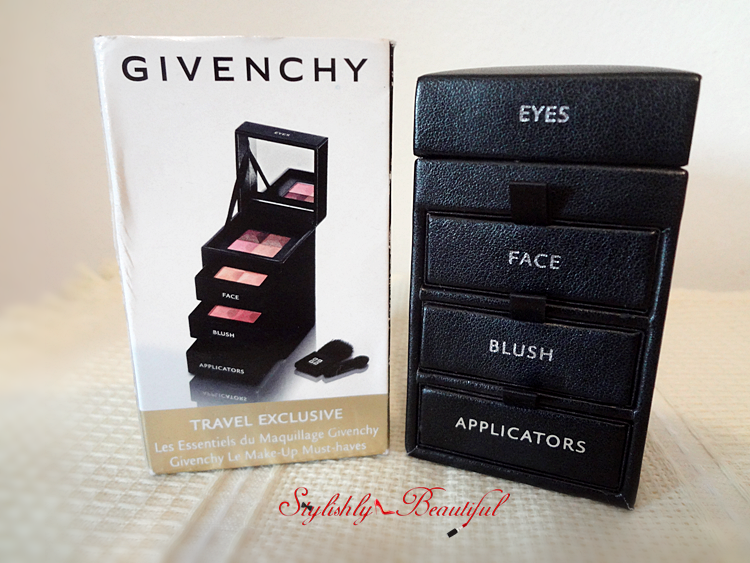 I found it is more a "box" – and it is – other than a palette, but of course, it is a small palette. But really small. It is beautiful and, mostly, that is what it really is. It comes in black leather, has a small mirror and 4 eyeshadows, 4 powders and 4 blushes, plus 2 applicators – for either the powder or the blush and one for the eyeshadows.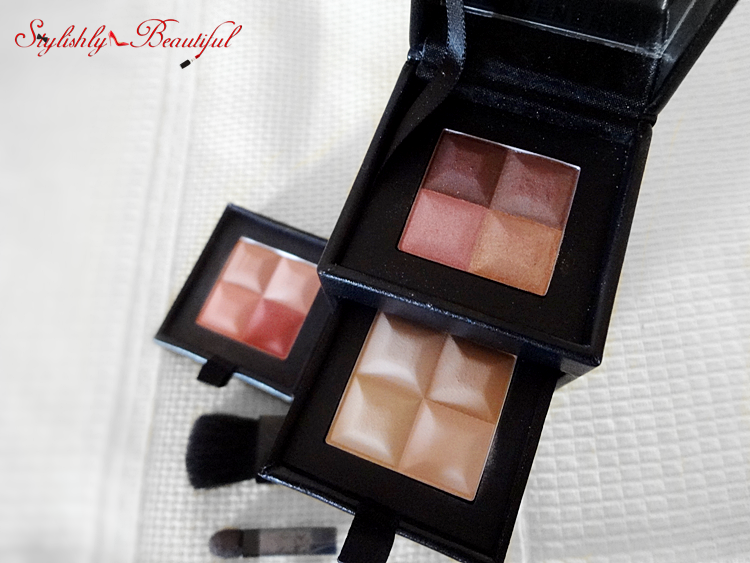 What I found:
1) About the scent – The little box is pleasantly scented, but I suppose it comes more from the leather covering the box, other than the cosmetics inside.
2) Eyeshadows – beautiful colors, but you need to spread them on your lids two to four times, to be able to see a hint of the colors. A bit weak, therefore I can't say whether they last or not – they barely appear on your lids. I could show them on my hand, but it wouldn't show the truth.
3) Powder – 4 colors so similar and small, that it's difficult to get what you want. Also not so good to spread – you barely see the result.
4) Blushes – same as the powders, so small and close to each other, that you end up mixing them when trying to get them with the applicator. But at least the blush – you can only get one color, as I said, mixed among the 4 ones – produce a great shade that really appears on your skin.
I would say it's good to have it in your bag if somehow needed – better than no color at all. But that is not the best palette I have tried. Anyway, I still love it and I use it sometimes.
Product displayed here is mine
Photos © StylishlyBeautiful.com by Denise S.