Meet the blogger | Notebook of Claire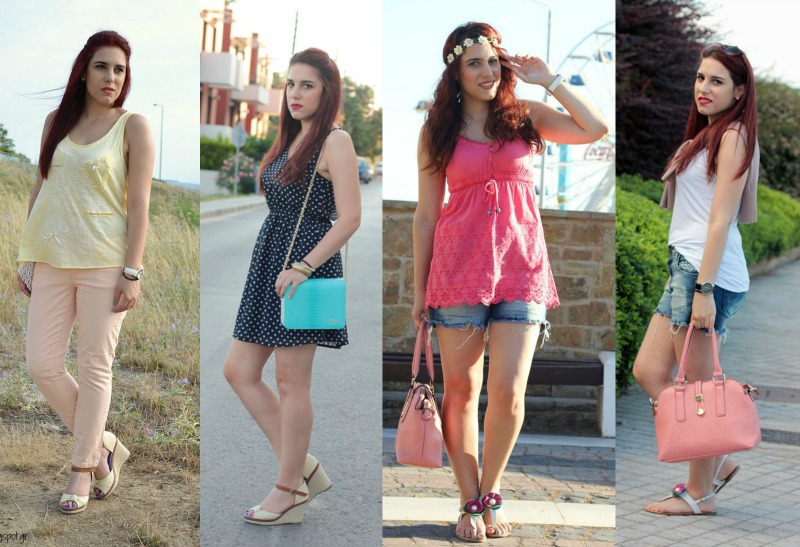 Kleoniki is the 3rd member of the Stylishly Beautiful Team to be interviewed by the rest of the team. We're half way there, to finish our own interviews, and start with those of other bloggers. So let's get to know Kleoniki of Notebook of Claire, a little bit better today:
1) Stylishly Beautiful Team (from now on SBT): Tell us a few things about yourself.
Kleoniki: My name is Kleoniki and I graduated from the School of Marketing and Advertising. I was born in Thessaloniki but lived in Alexandria (Imathia) for some years, until I came back to the city I love in 2009. Nowadays I'm working part-time on accounting. In my free time I'm working on my personal blog, Notebook of Claire, and I'm writing articles here. I like walking around the city, exploring other places, watching movies with beloved people of mine and TV-series. I am addicted to cakes and I'm also a romantic and an optimist.
2) SBT: How did you decide to create your blog?
Kleoniki: I had been reading blogs, a long time before I decided to create my own. I loved getting ideas and learning about beauty products straight from girls who had tried them out. It was like talking to your girlfriends. So, even if I was hesitant at the beginning, I started my own blog, for the purpose of sharing things that interest me with other people.
3) SBT: What inspired the name of your blog?
Kleoniki: Have you ever been in the situation of looking for something great for far too long and everything you think seems unsuitable? This is what I went through for almost 2 months. Until I decided it! My family calls me Claire since I was a kid, because it's similar to my real name, so what could be more personal than Notebook of Claire?!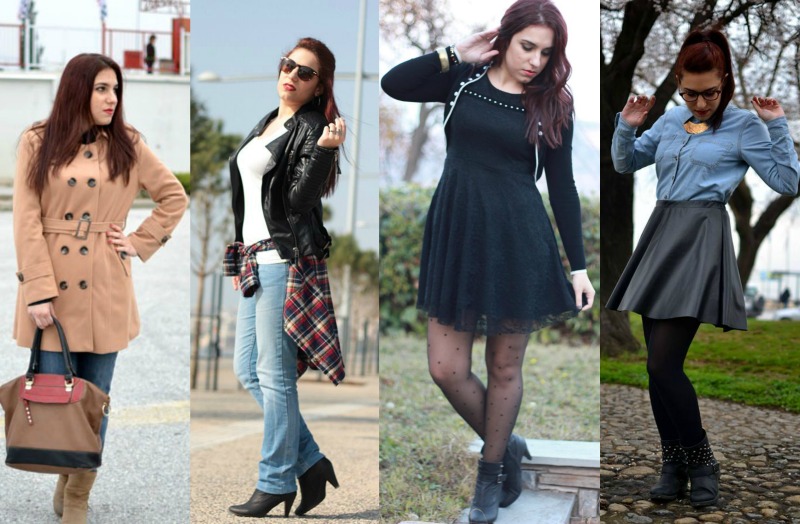 4) SBT: Which are the 5 key pieces, in your opinion, everyone should have in their closet?
Kleoniki: The 5 most basic pieces in a wardrobe are: a pair of blue jeans in a flattering line, a blue-white striped top, a woolen sweater, a black leather jacket and a pair of booties.
5) SBT: Which is the beauty product you cannot live without?
Kleoniki: It's too hard to pick just one. So I am going to cheat (hehe, sorry guys) and I am going to say that, from my make up products, I cannot live without my mascara and, from my personal care, without my face mask with green clay.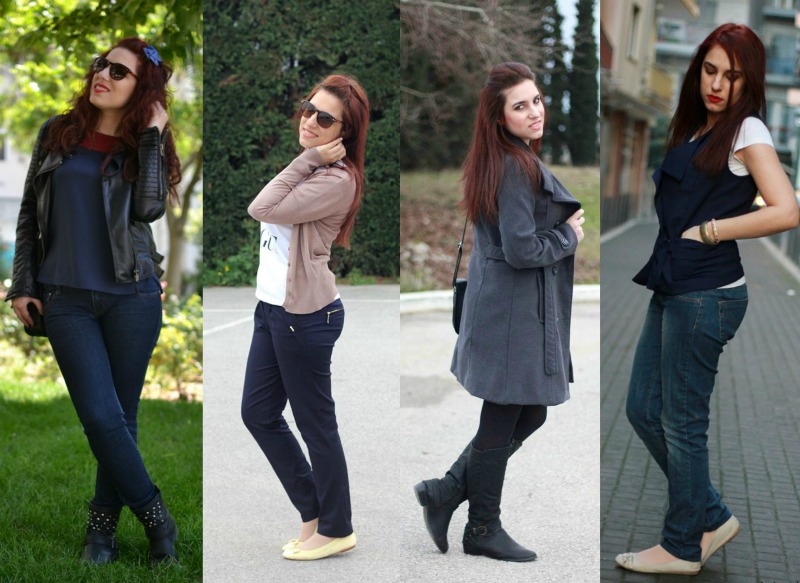 6) SBT: How does it feel for a blogger to deal with beauty and fashion on her personal blog?
Kleoniki: It surely needs a lot of work, when you have to cover more categories. When showing your personal style in the fashion corner, it takes more time, from taking the pictures until preparing the final post. In the beauty corner, you need less time to prepare, but it requires for you to learn a greater amount of information, in order to know everything you're going to talk about. I love writing about both, because I feel that I offer more things to my readers. After all, it's about matters of my daily routine.
7) SBT: What's "blogging" for you?
Kleoniki: In my opinion, blogging is sharing and being updated on topics you like. There must also be some interaction between other bloggers, and readers too. Above all, it's a pleasant way to pass your time.
8) SBT: What would you advise someone who wants to start blogging?
Kleoniki: First of all he/she must choose to write about topics he/she likes and not ones other people like or write about what he/she thinks will make her gain more readers. He/she can get real readers by having great content and working hard on it. However, he/she shouldn't be afraid of experimenting with his/her blog, either it has to do with its design or with writing articles. And finally, as every occupation, blogging requires you give it some hours of work, in order to achieve your goals.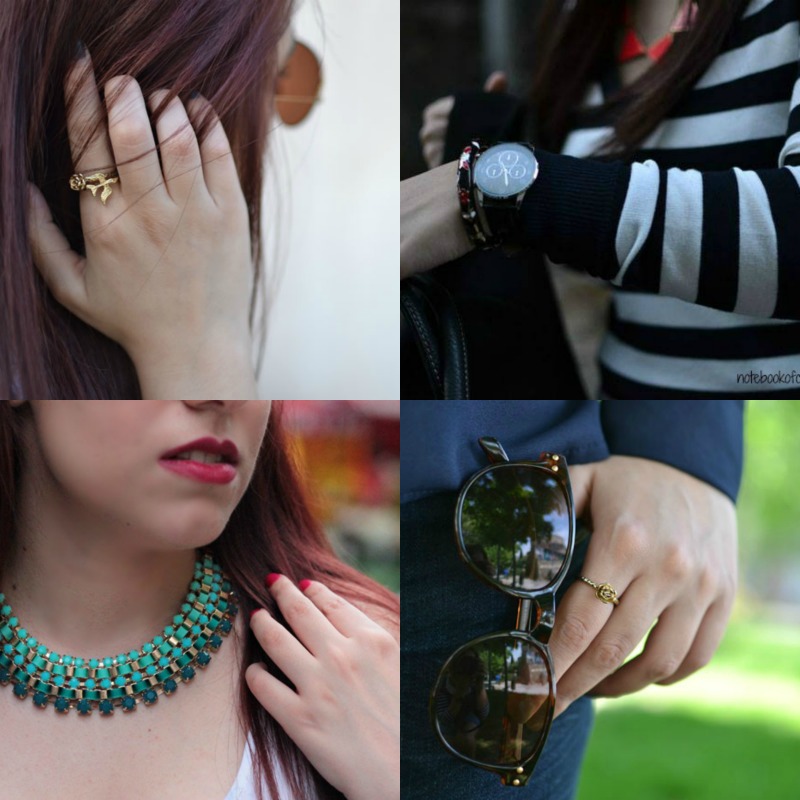 9) SBT: What would you say is the best and the worst part of blogging?
Kleoniki: It includes a great variety of advantages and disadvantages. You meet new people, create new bonds, learn new stuff and find out new products that you wouldn't know otherwise, either they are beauty products or clothing and accessories.
On the other side, the worst of all is the huge amount of competition. There is a not-so-thin line between "watching other bloggers and trying to improve myself" and "I am the best and everyone else just tries to copy me". It's better not to say harsh things, because you're supposed to be blogging because you love it.
10) SBT: What are your plans for the future?
Kleoniki: Regarding my personal life, I would like things to get better in my job, make some trips I've been planning for far too long, spend more time with my boyfriend and learn more about photography. As for my personal blog, I want to go to the next step and make more people love it.
10 + 1) SBT: Our final question is: Tell us a few things we may not know about you.
Kleoniki: All of you who read my blog for a long time now, surely know many things about me. My greatest characteristic is my patience; however when things are starting to pile up, one detail is enough to make me explode. One more little secret is that I dream of going abroad to live, work and study, but I am a romantic girl and the thought of being lonely in an unfamiliar place, scares me a lot. The possibility of leaving with someone I know, is surely preferable.
You can find me on: