Meet the blogger | Barefoot Duchess

Angeliki is definitely one of my favorite Greek fashion bloggers, and I'm really excited about the fact that she accepted to be my first interview for Stylishly Beautiful. Angeliki is a duchess of style, and she's far from being called barefoot in real life, since she has more than 100 pairs of shoes in her collection. I love seeing her wearing dreamy midi full skirts, with tulle ones being her "weakness", but even her casual, everyday outfits look equally amazing on her. She has a talent in creating beautiful outfits, with colors and prints tied together in harmony. There's nothing she has worn that I didn't like, and I must have saved more than 100 photos before deciding on the ones I chose for the collages. I love her style, and I'm sure that if we were living in the same city, we could have been very good friends (possibly ones that borrow each other's clothes. hehe). I won't write anything else though. I'll let her do all the talking through her interview, and the photos tell the rest. I'm sure that you'll also love her style and that you'll clik on her link to check out her blog.

1) Stylishly Beautiful Team (from now on SBT): Tell us a few things about yourself.
Angeliki: My name is Angeliki. After 2 degrees and 10 years in 3 of the biggest advertising agencies in the world, I decided to do what makes me happy; Dressing up. I won't say fashion, because I'm not an expert.
Unofficially, the past 2,5 years, I've launched the "tulle skirt movement", and I'm bound to make Greek women dare to wear it! More recently, I launched my own collection of tulle skirts. It's called "Twinkle" and you can order yours, according in your own measurements, here:  http://bit.ly/1wEYBkZ
2) SBT: How did you decide to create your blog?
Angeliki: When I started blogging I was dealing with some difficulties, in a personal level, so it acted like a decompression valve for me.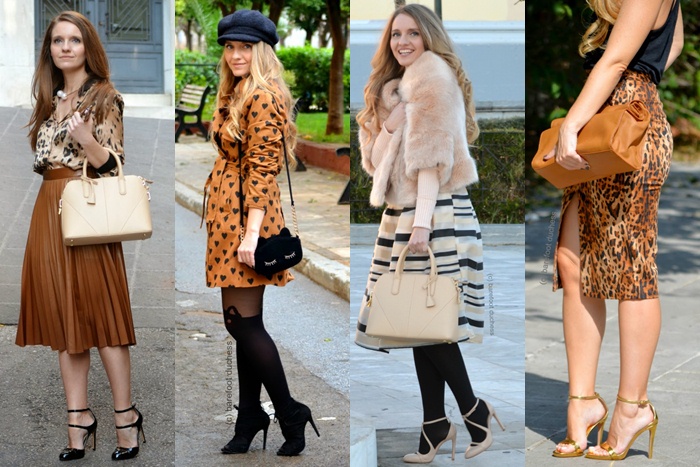 3) SBT: What inspired the name of your blog?
Angeliki: My passion for shoes (they're never enough; I have more than 100 pairs) and my obsession with fairytale heroines.
4) SBT: Which are the 5 key pieces, in your opinion, everyone should have in their closet?
Angeliki: 1. A black dress. Little or not, it doesn't matter.
2. A classic and comfortable pair or pumps, in black or nude.
3. A trench coat, in black or nude again.
4. A high-quality leather bag in any color. I love tan.
5. A stunning pair of sunglasses.
Bonus: Well-treated hair. A very important part of a woman's appearance.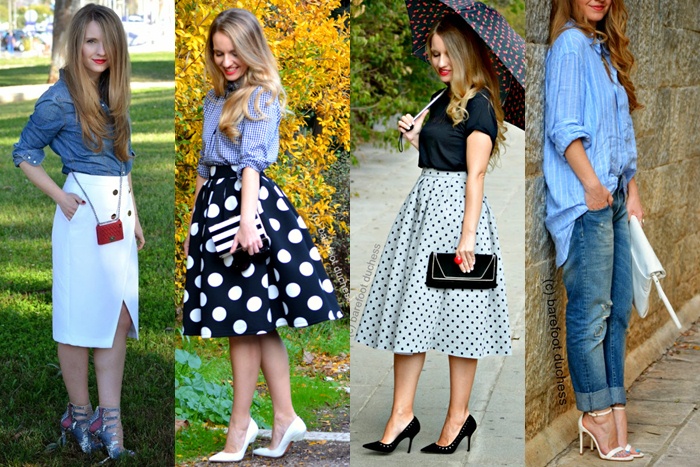 5) SBT: How would you describe your style?
Angeliki: Retro, romantic, girly.
6) SBT: What would be your advice to a girl who wants to look stylish?
Angeliki: To wear clothes that she feels comfortable in… meaning, the right size, and in the colors that suit her best, so that she smiles when she sees the final result in her mirror. Regardless of the fashion trends, personal style is what makes a woman stand out.
7) SBT:Which beauty of skincare product you can't live without?
Angeliki: Mascara! Black! I don't use any specific brand, because I like to experiment. At the moment, I'm using 4 different ones alternately.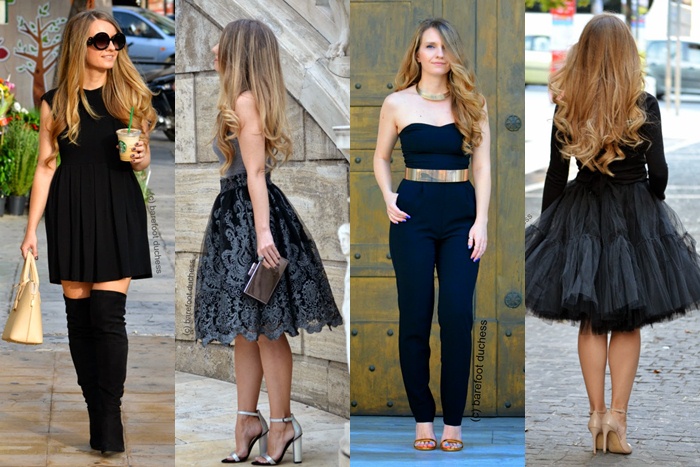 8) SBT: What's "blogging" for you?
Angeliki: Something that started as a hobby and became a full-time job. The absolute happiness! I treat my blog 100% professionally; it's my job, and it's something more than a full-time one. It's an all-day, every-day kind of job. It's a way of life!
9) SBT: What would you advise someone who wants to start blogging?
Angeliki: Stay true to your personality and never stop evolving.
10) SBT: What would you say is the best and the worst part of blogging?
Angeliki: The best: I can wear whatever I want, without having to account for it.
The worst: The common belief that bloggers shouldn't get paid.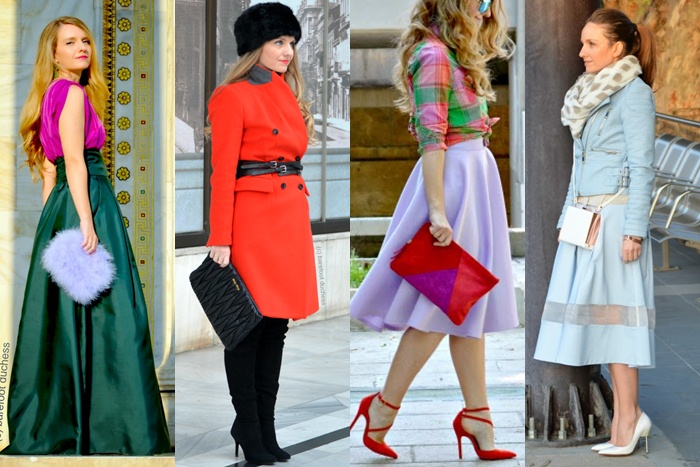 11) SBT: What are your plans for the future?
Angeliki: I usually avoid making long-term plans. For the foreseeable future though, I'm planning to expand my activities in the field of clothing, through my blog. Stay tuned!
12) SBT: Lastly, tell us a few things we may not know about you.
Angeliki: I was raised in a tower (Pyrgos in Greek), and I'm married to a Duke!
 All photos belong to Angeliki and her blog.
Follow Angeliki: