New Essie Resort Collection 2015
The new resort collection of Essie for 2015 is out, and we can't wait to get our hands on the new colors. The collection consists of 4 new colors, 3 nude ones and 1 bold, and it's called "suite retreat". The blue one – which gave the name to the whole collection – is called suite retreat, and it's described as an orchid blue. Cocoa karma is a "cream, soft nude color, like the one from a melted milk chocolate". Time for me time, is a soft pink one, which has a transparent finish, and lastly, stones n' roses, has a coral rose shade, which is perfect for spring.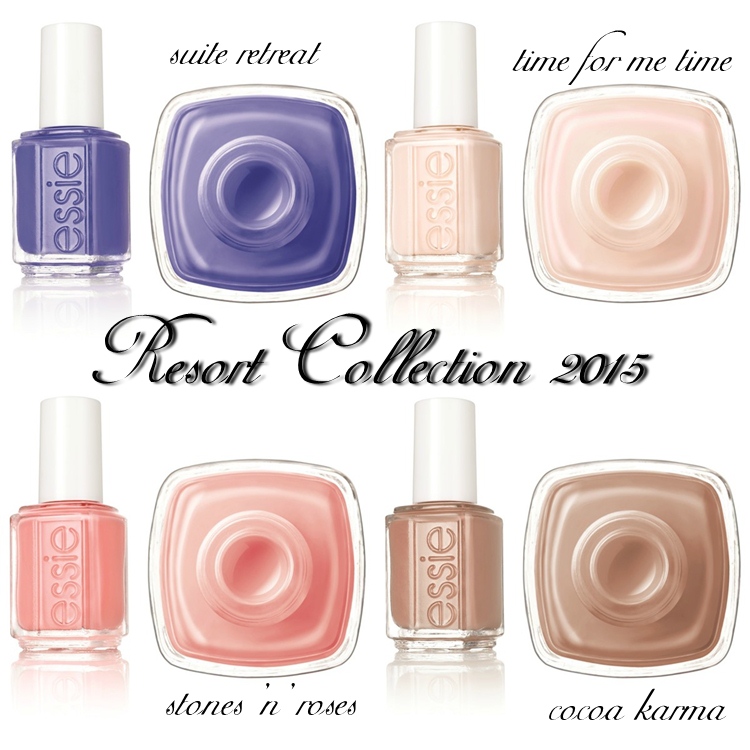 Which one is your favorite? Would you buy any of these for spring?
SHOP THE RESORT COLLECTION: