New facial skincare line, Nectar, by Fresh Line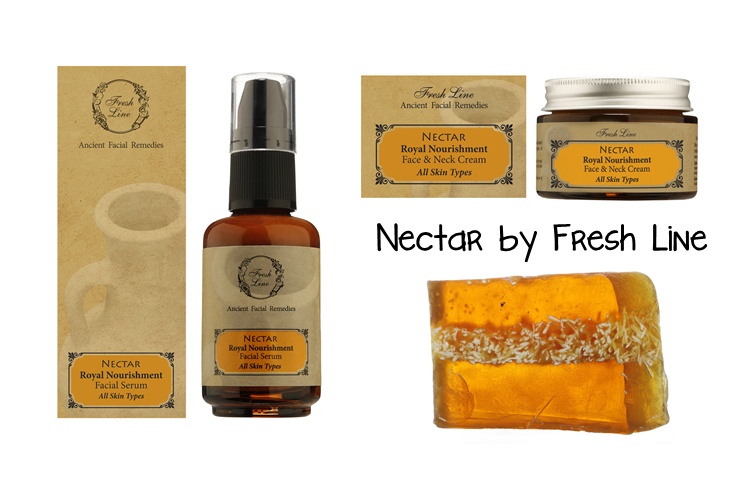 The series products are based on highly nutritious ingredients such as organic honey, the fresh royal jelly and propolis, which have been used since ancient times due to their exceptional therapeutic and antioxidant properties.
The series has been developed to effectively treat dryness of the skin and increase its resilience to climate changes by achieving a glowing and healthy skin.
The recipe: organic honey, royal jelly, propolis, calendula, organic aloe vera, organic olive oil, borage, evening primrose, wheat germ oil, olive leaf, oats, organic shea butter, vitamins C, E, B3, B5, B6.
The series includes:
– NECTAR Royal Food – Cream For the Face & Neck, 50ml
– NECTAR Royal Food – Facial Serum, 30ml
– NECTAR Soap for the face & body
From the company's press release