Yves Saint Laurent Forever Youth Liberator review
Because I review many serums, and many of them are anti-aging – uh… is there such a thing? Honestly, maybe "delay aging" 🙂 – people may think I am in desperate need of anti-aging products. I guarantee I am not – I just love serums and trying products. Curiosity, above all. So here we go, one more anti-aging product: Yves Saint Laurent Forever Youth Liberator.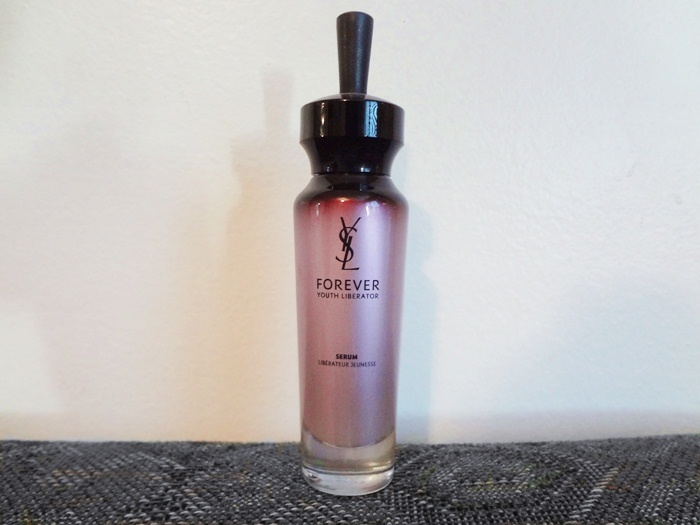 I have to be honest with everybody – when someone says anti-aging, trying to sell something, open your eyes. What they do, in fact, is to leave your skin moisturized and so, it delays aging. Moisturizing is the secret, believe me!
It's not different about this product. I also have to be honest saying I don't use the products for 2 weeks to see the "after 2 weeks you will see the results". It depends, as well, but I am not yet in a situation to "see results". Still, I loved this product. It leaves your skin even-toned, like a good primer, smooth, not oily. It's a good moisturizer, I would say. The dropper system is very good too, although I also like the pump ones.
If you want a good moisturizer and maybe an anti-aging product, I recommend this one, though I didn't feel anything "awesome" 🙂 Sophisticated packaging and bottle – a good product, for sure!
Product displayed here is my own
Photo © StylishlyBeautiful.com by Denise S.