New Spring eyeshadow palettes 2015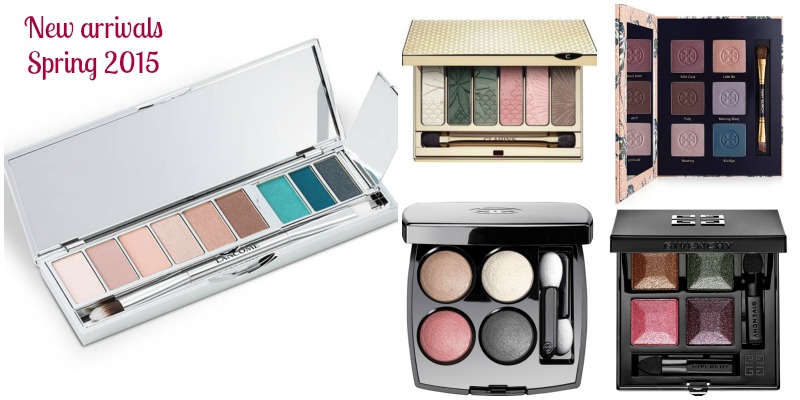 Even though the temperatures aren't t high yet and we still have snow in some places here in Greece, beauty brands can't wait to show us their new collections. Spring is around the corner and we have to be informed about the new trends and colors. As always, bright shades are very common and intense shades of blue and green will be worn a lot. Let's find out more about 5 eyeshadow palettes which are going to be the absolute product for this season.
1. Lancôme's My French Palette. This palette is inspired by the atmosphere of a Parisian garden in Spring and contains 9 shades in different textures from matte to iridescent.
2.Garden Escape Six-Pan Eyeshadow Palette by Clarins. This beautiful palette comes in a gold packaging and has six shades inspired by a French garden hence the floral prints. You get a highlighter, a taupe shade and two variations of pink and green.
3. Chanel Les 4 Ombres. This palette is famous for its shades, the eyeshadow's duration and the black glamorous package. The "238 Tisse Paris" has amazing shades which are perfect for the new season.
4. Catch Eyeshadow Palette. Tory Burch will launch the Catch Eye Shadow Palette this Spring; a stunning and feminine one. It has delicate peachy pinks and soft mauves with a vibrant pop of blue. They are long-wearing and easily blendable eyeshadows.
5.Givenchy Prisme Quatuor palette. This palette is intended for bold, elegant and modern combinations with a variety of colors.  Givenchy developed a new texture for its eyeshadows to provide even greater comfort and duration.