La Prairie Extrait of Skin Caviar Firming Complex Review
La Praire is very well known and coveted, for the great results on skin. This kind of serum – it has the consistency of a gel and a serum together – La Prairie Extrait of Skin Caviar Firming Complex is excellent, not letting down the brand's promises!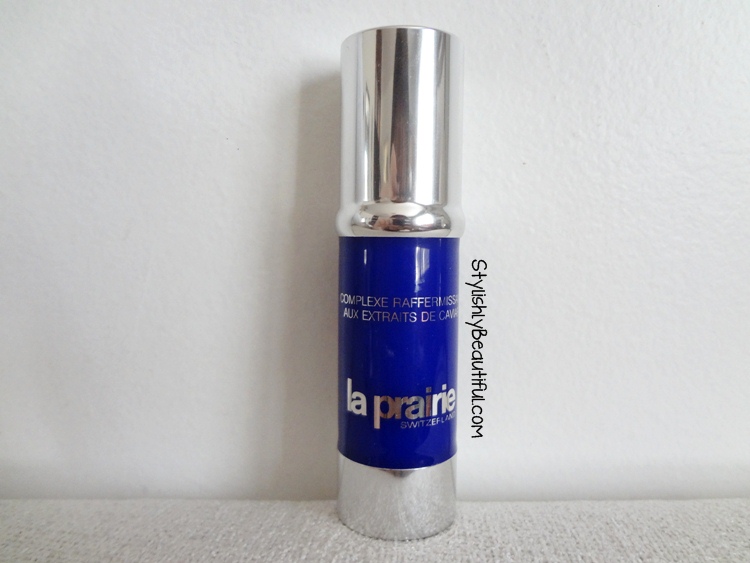 It's basically a moisturizer, for night and day, and doesn't consistently protect against sun rays – that could be a bonus, but the product doesn't offer that protection, or not enough. It can be used if you have sensitive or dry skin, and normal as well, of course. Though it's not oily, I think on oily skins it could trigger some oily bits.
It enhances the skin's natural glow, which is excellent! Your skin will feel soft and very hydrated and that's what is it about, in my opinion. It says "firming", but maybe I don't really need it right now,  for firming purposes – I didn't find any difference. For me, it is good because of hydration and it really boosts your skin glow, in a natural way, as said before. The pump system is very good, so you get the right amount of product. Over all, a nice moisturizer!
Product displayed here is my own – Photo © StylishlyBeautiful.com by Denise S.
SHOP THE POST: