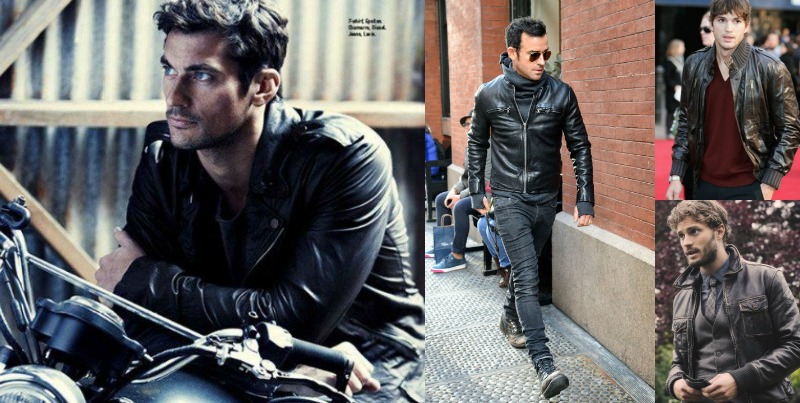 This is a transitional season and everybody is confused about what to wear because of the crazy weather. Men are simpler when it comes to fashion but they still want a fashionable outfit without getting cold. One basic and timeless piece is the leather jacket. It may look like there is only one classic way to wear it, with a pair of jeans, a t-shirt and a pair of all stars. However, there are so many other ways.  For a rock style, you can wear it the classic way by changing the all stars with a pair of boots. For a sporty look, you only need a hoodie.  Combining a shirt with your leather jacket, will upgrade your look to a more formal one. Jamie Dornan wore his leather jacket with a tie and a vest, which is definitely a stunning suggestion, don't you agree? Sometimes, celebrities' style is a great inspirational source so today's post is all about it!!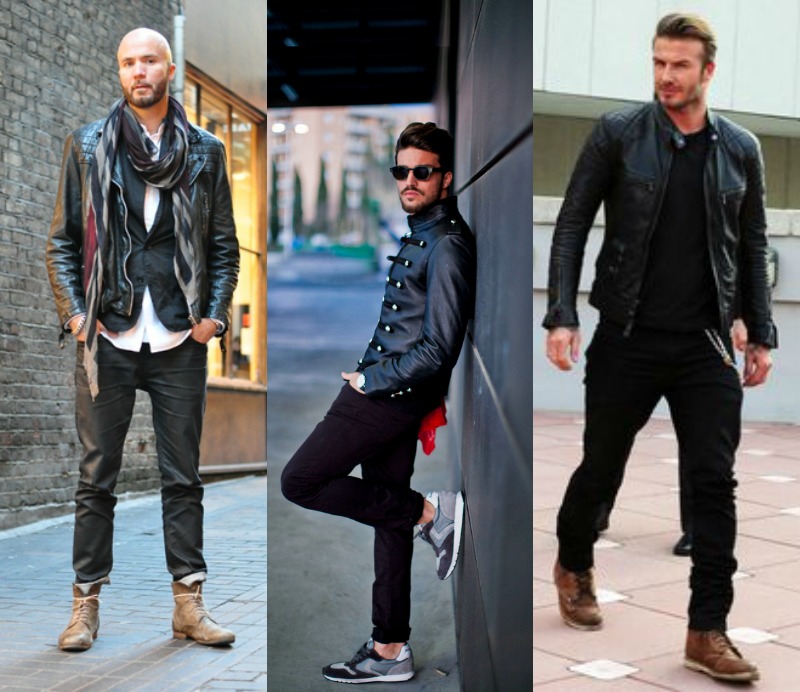 2nd Collage: The 1st and the 3rd photos belong to I am Gala.
3rd Collage: The 1st photo belongs to The Nyanzi Report on Fashionfinder.asos.com.