Freeze 24-7 Ice cream double scoop review
It seems there are two kinds of Freeze 24-7 creams, even more. I have three of them – two in the same kind of container of this one now and one as a tube. I have reviewed a previous one here. This one now, Freeze 24-7 Ice cream double scoop, is exactly the same as the other – so, not that I have wasted money, cause I can go on wearing them, but only that I got the same product twice, with names that are different. Isn't it a good strategy to sell the same product? Just change the name and the container colors and there you go.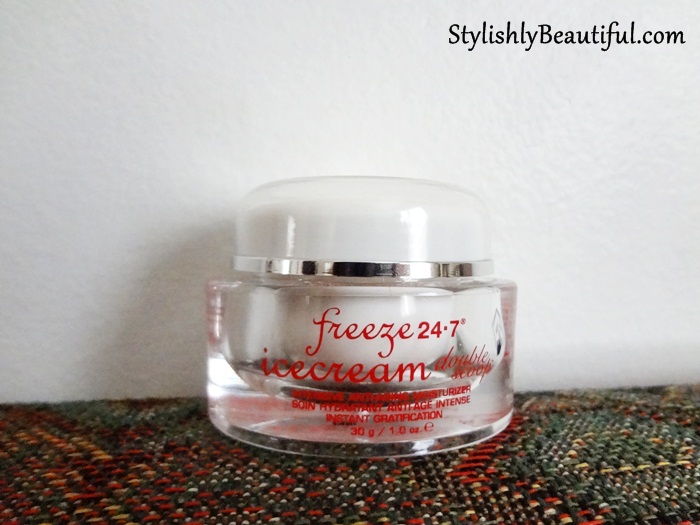 Well, what I have to say about this creme. It's good. It leaves your skin really well hydrated, moisturized, maybe even soft – but not silky, not in a delicate way. It's feels heavy, greasy. Not oily, but a strange sensation – the word that comes to my mind is greasy, as I said. It takes a while to be absorbed by skin. Nevertheless, it's a good cream. I won't recommend it for summer, just for winter or if your skin is really dry. If you use it this way, then a great cream to keep your skin moisturized!
Product displayed here is my own – Photo © StylishlyBeautiful.com by Denise S.
SHOP THE POST: