Lacoste fall/winter 2015-16 Sports collection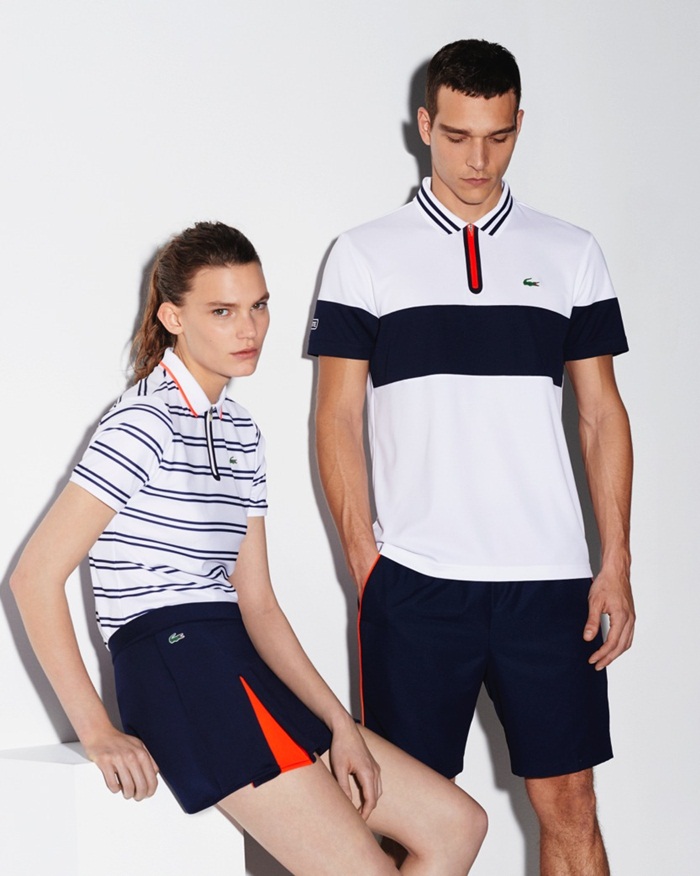 SPORTS COLLECTION
Lifestyle and performance could very well be the 2 bywords of this Lacoste Sport Fall/Winter 2015-16 collection. Focus is on tennis. This winter, movement seems to be the principal source of inspiration, while the design home is on performance. A collection as easily worn upon courts and greens as it is across city streets, where the sports-chic allure becomes more urban.
TENNIS COLLECTION
The tennis line is divided into 4 collections: a tennis sport collection and a lifestyle collection for men and women, as well as a performance and training one for men.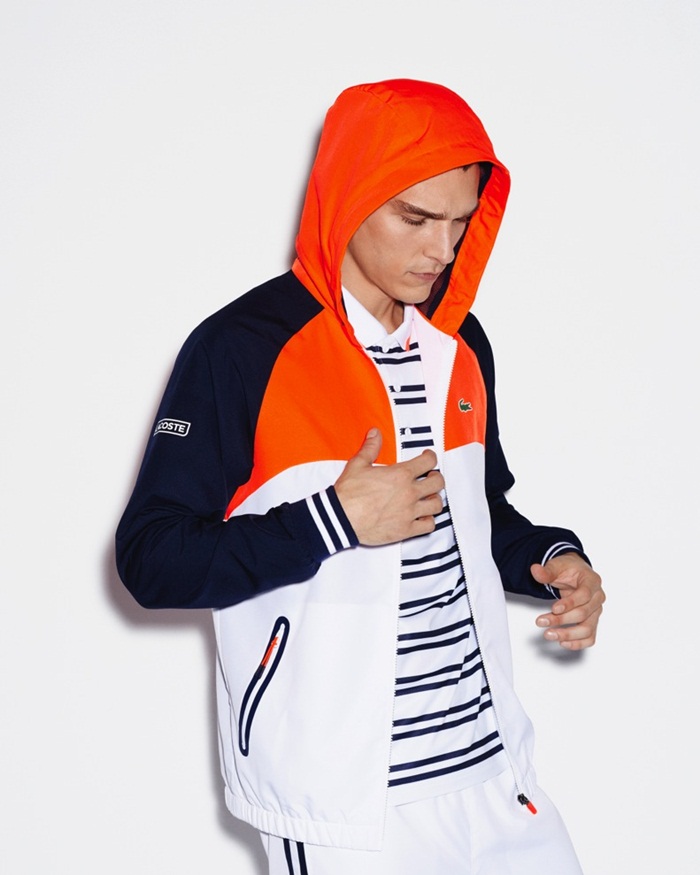 SPORT COLLECTION
The Tennis sport collection for men and women offers a large range of products catering to the discerning player, thereby guaranteeing optimal comfort. In blues, neon orange and white, color blocks and stripes are played with.
LIFESTYLE COLLECTION
Classic colors like navy, indigo, red and white, along with modern cuts, define this collection aimed at everyday athletes who favor comfortable fabrics and strong graphics.
PERFORMANCE COLLECTION
The Performance Tennis collection is a product range aimed at sportsmen looking for high-performance technical clothing made from materials handpicked for their level of quality and technicality such as ultra-dry or compression fabrics. Details like thermo-glued markings and ergonomic seams prevent friction and allow greater freedom of movement.
TRAINING COLLECTION
The Training collection mixes functionality and comfort in order to work out. Polo shirts, plain or striped, come in ultra-dry piqué or super light cotton. Tracksuits come in glittering taffeta while brushed fleece T-shirts and sweatshirts show off very graphic prints.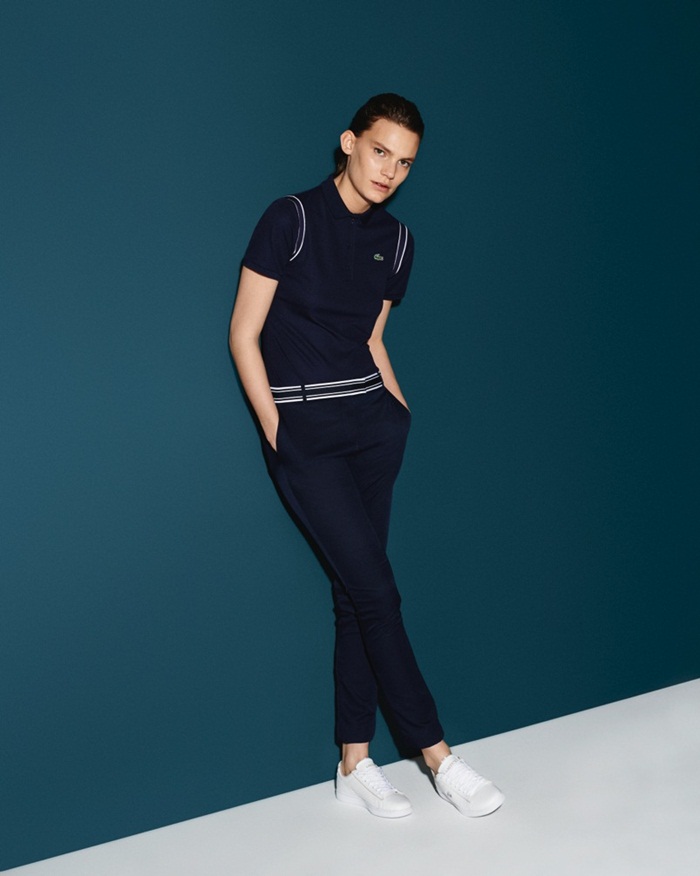 GOLF COLLECTION
For the little white ball aficionados, LACOSTE has put together a collection that mixes ones. Navy and various blues are jazzed-up by vivid green and neon orange while stripes, found upon a polo shirt's collar and belts, liven up streamline chic silhouettes. Details like stretch taffeta yokes upon the sides or sleeves of a jacket imply a greater ease of movement.
From the company's press release
SHOP LACOSTE: