Spring 2016 menswear trend report
Menswear fashion weeks may have been over, but there were many elements in common on most designers, forming the trends for the Spring 2016 period. We spotted the latest trends from the catwalk and we present them to you below:
1. Lads in Lace: Men are invited to discover their feminine side, through the lace shirts of Gucci and Burberry Prorsum. The lace is undoubtedly next spring's best fabric: fresh and elegant!
Burberry Prorsum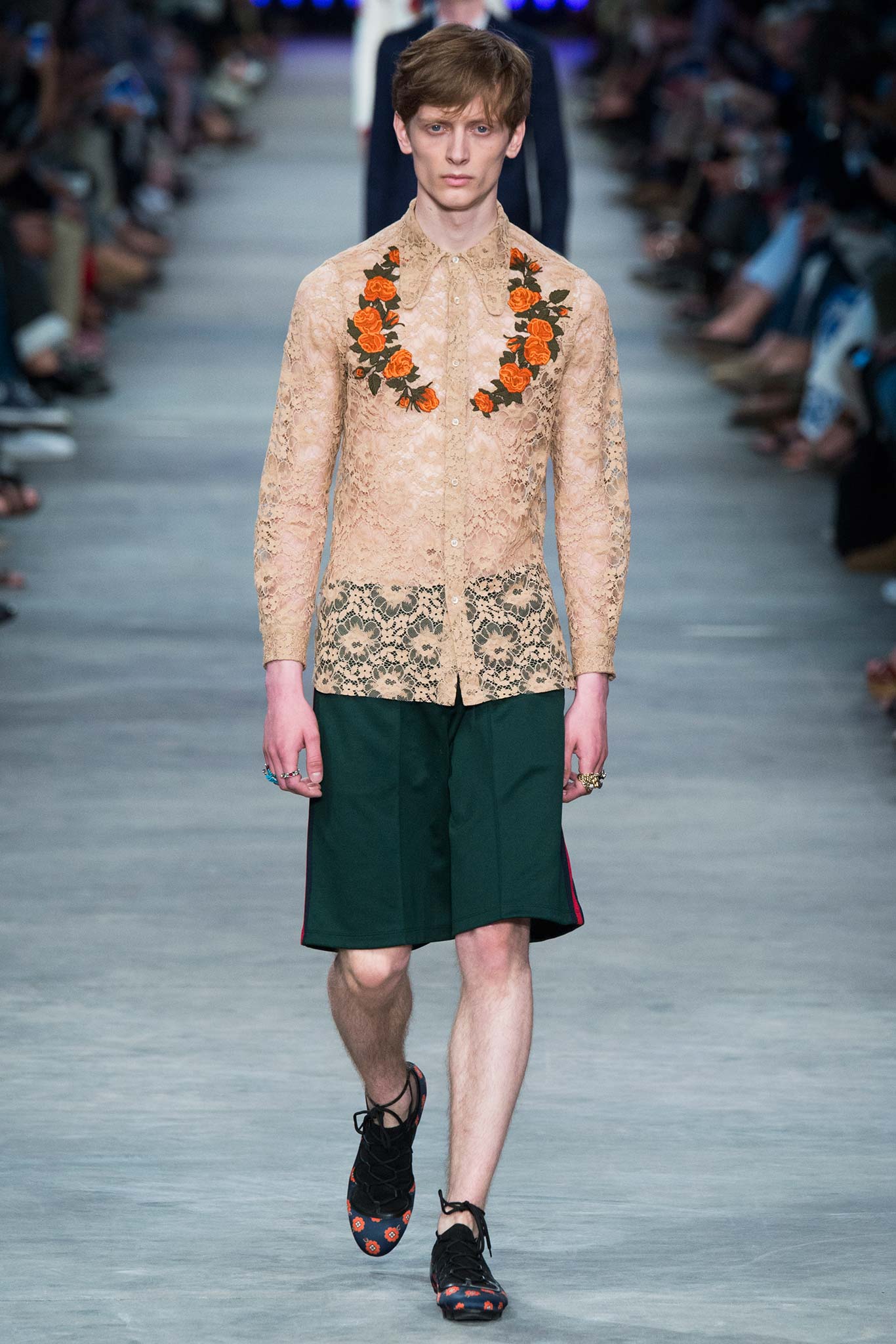 Gucci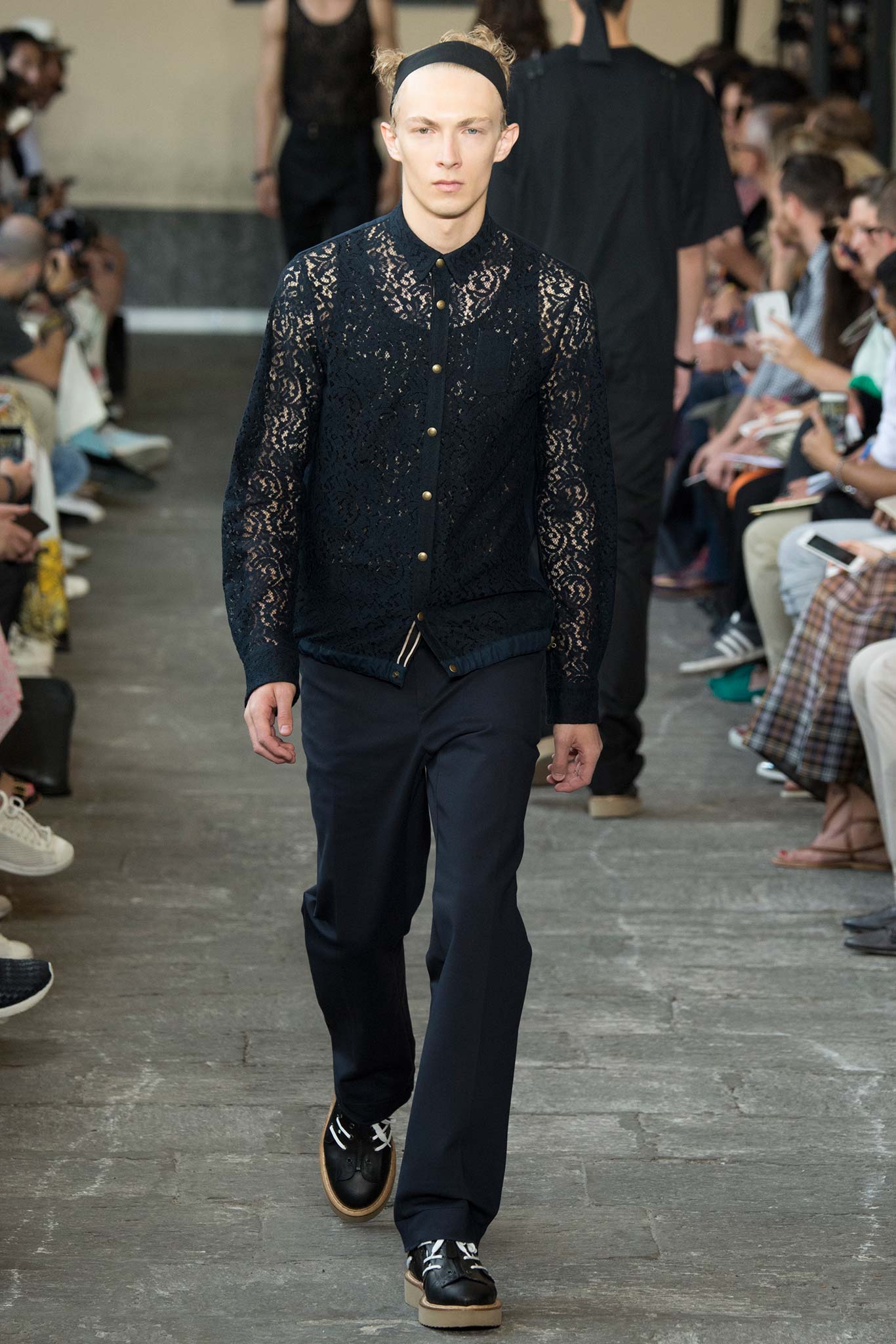 No.21
2. Fifties Shades: Retro silhouettes travel us through time giving us precious fashion flashbacks. Vintage polos and high-waisted trousers reminds us of the inimitable style of the 50's and they keep teaching us that fashion is continuously being recycled.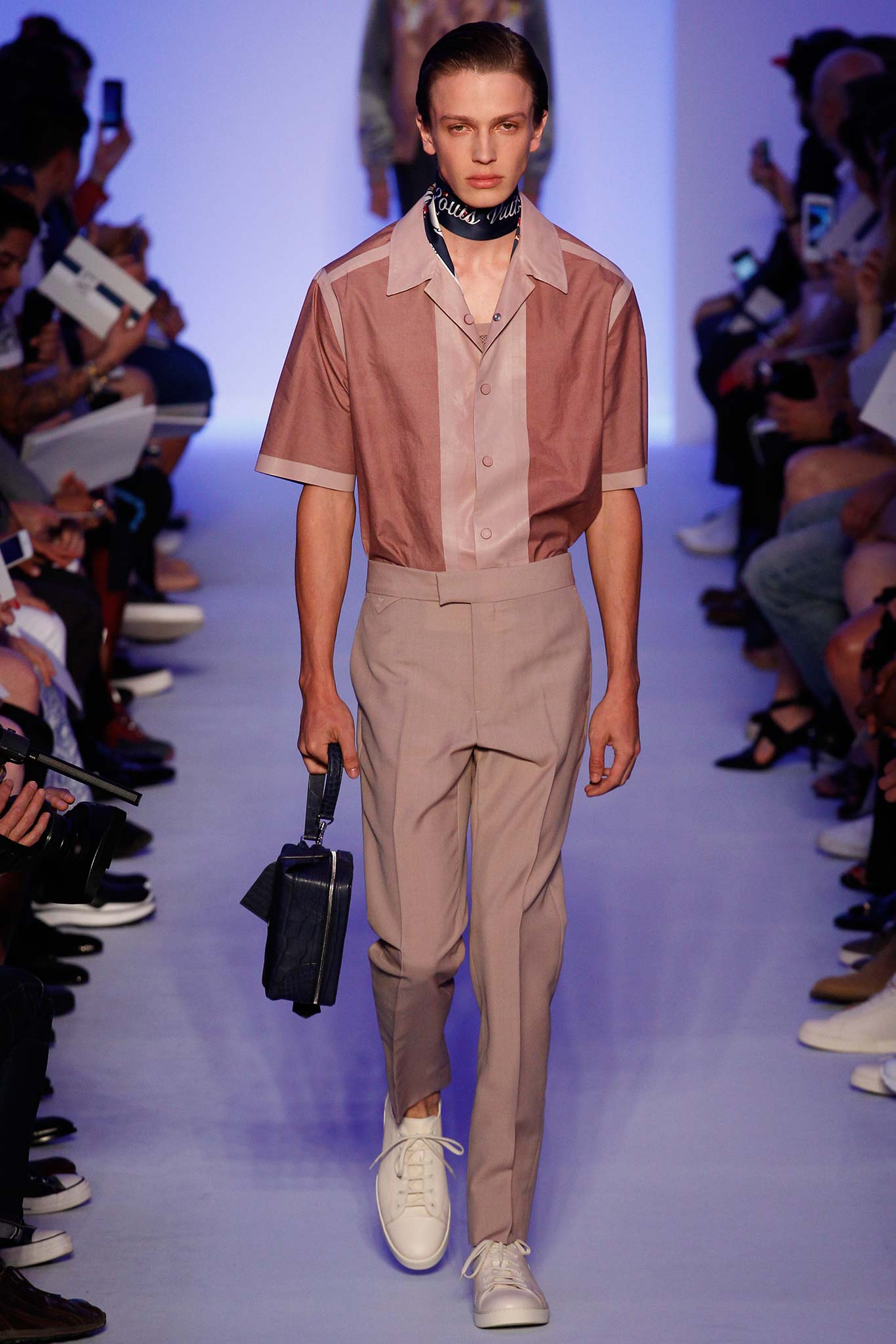 Louis Vuitton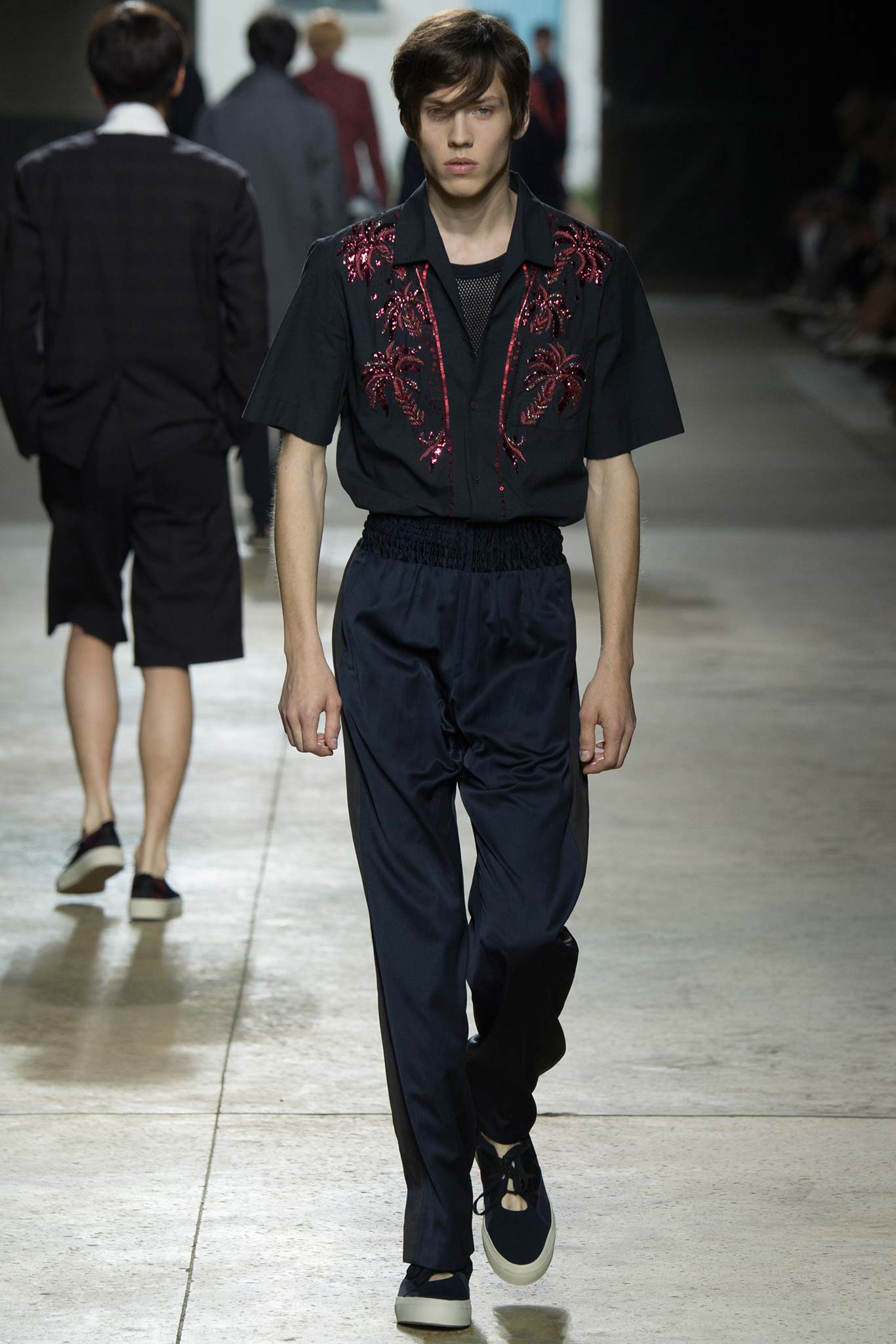 Dries Van Noten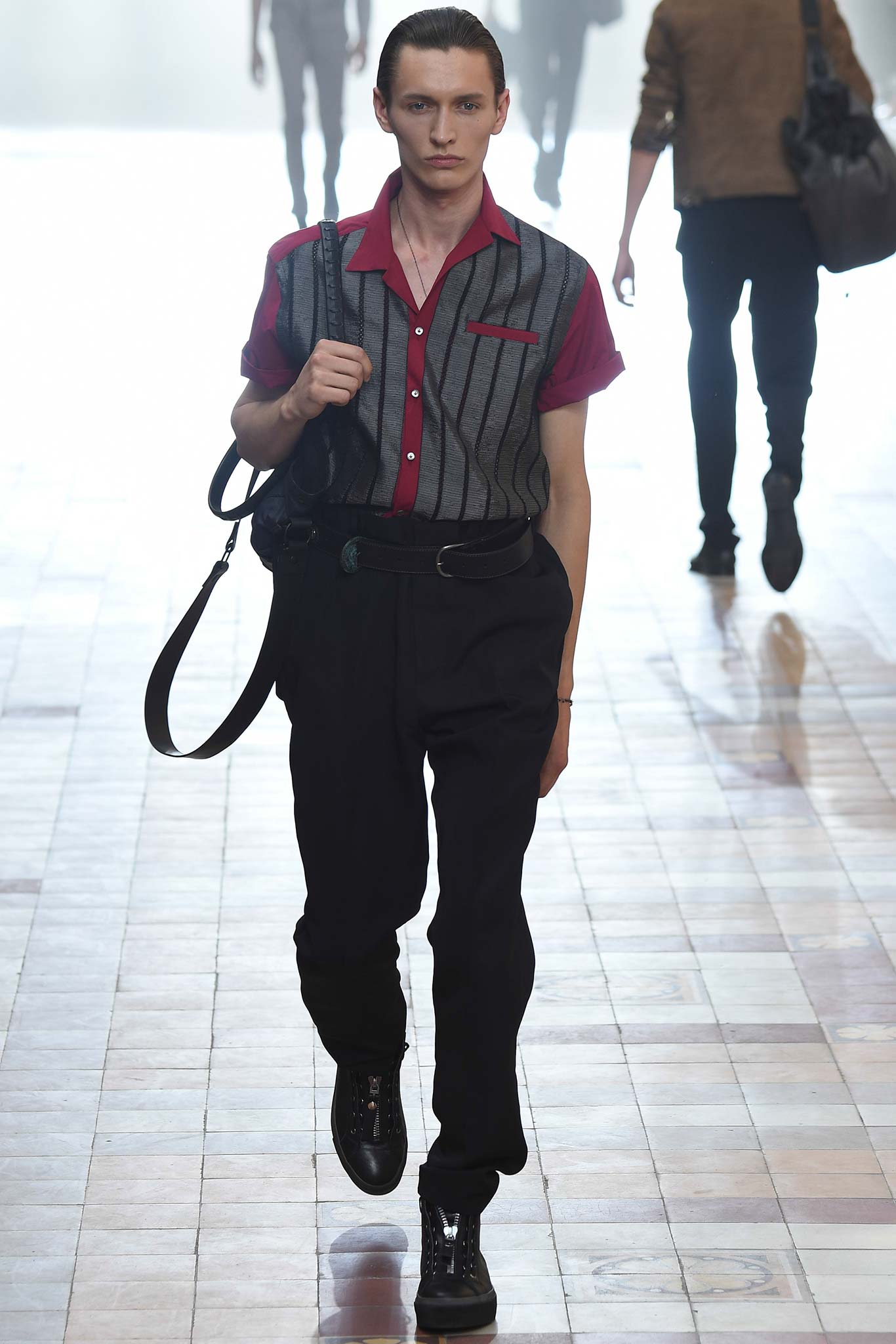 Lanvin
3. Not your Garden-Variety Suit: Dolce&Gabbana, Gucci and Saint Laurent are moving the botanical gardens in men's tailoring with floral and botanical prints.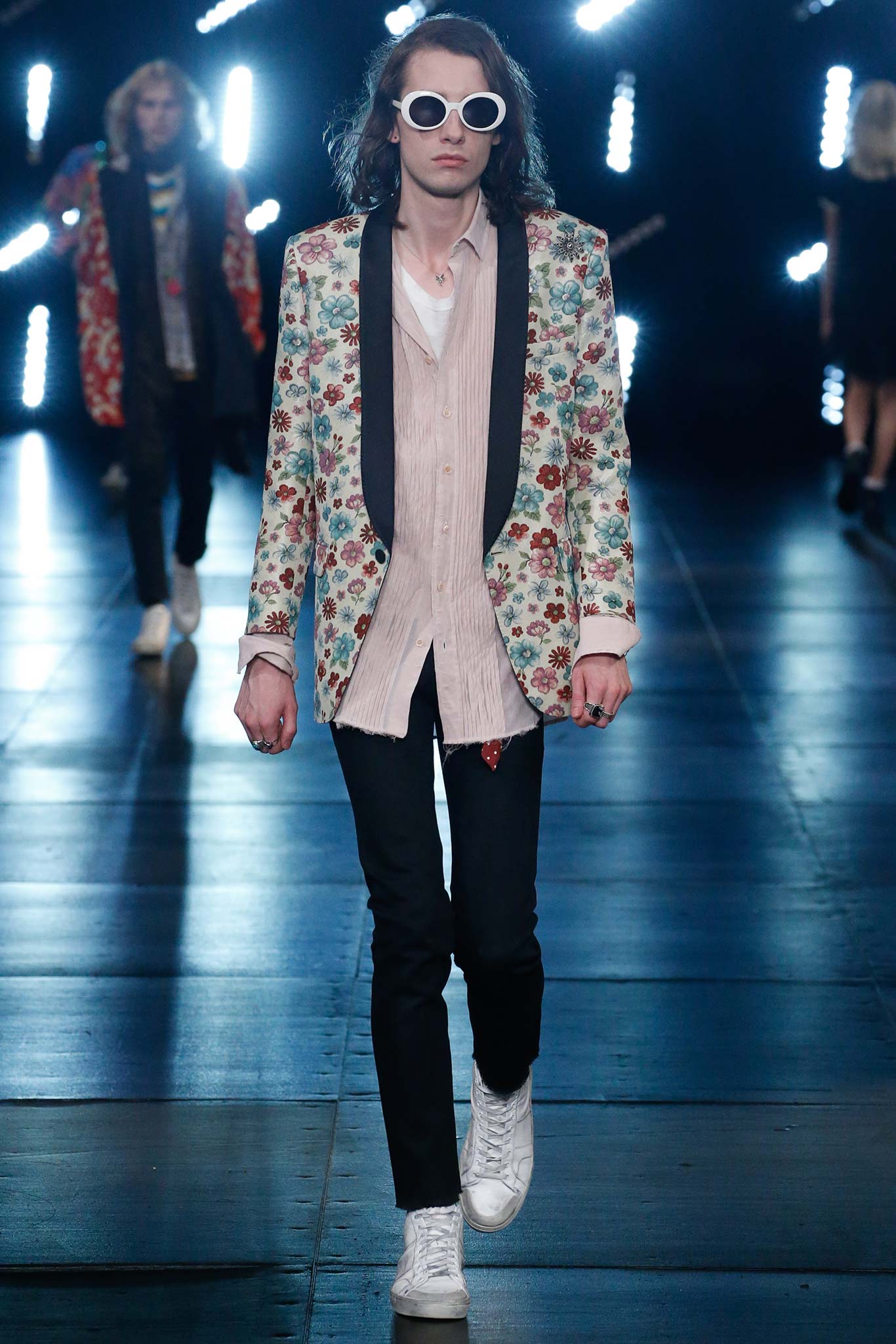 Saint Laurent
Dolce & Gabbana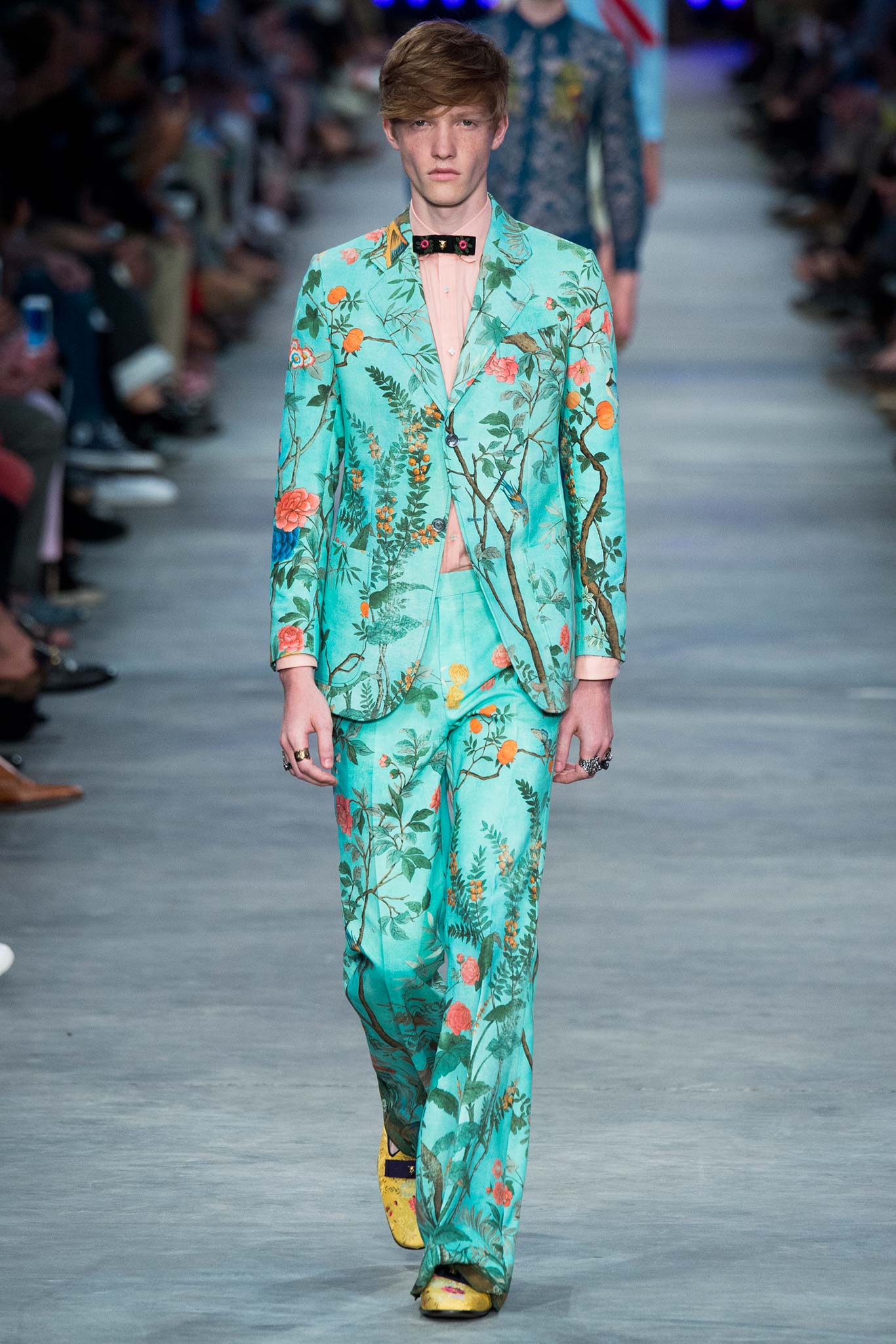 Gucci
4. Scarf Ace: Inspired by many artists who regularly wore scarves, many brands established monochrome or printed scarves as the next fashion trend of spring 2016.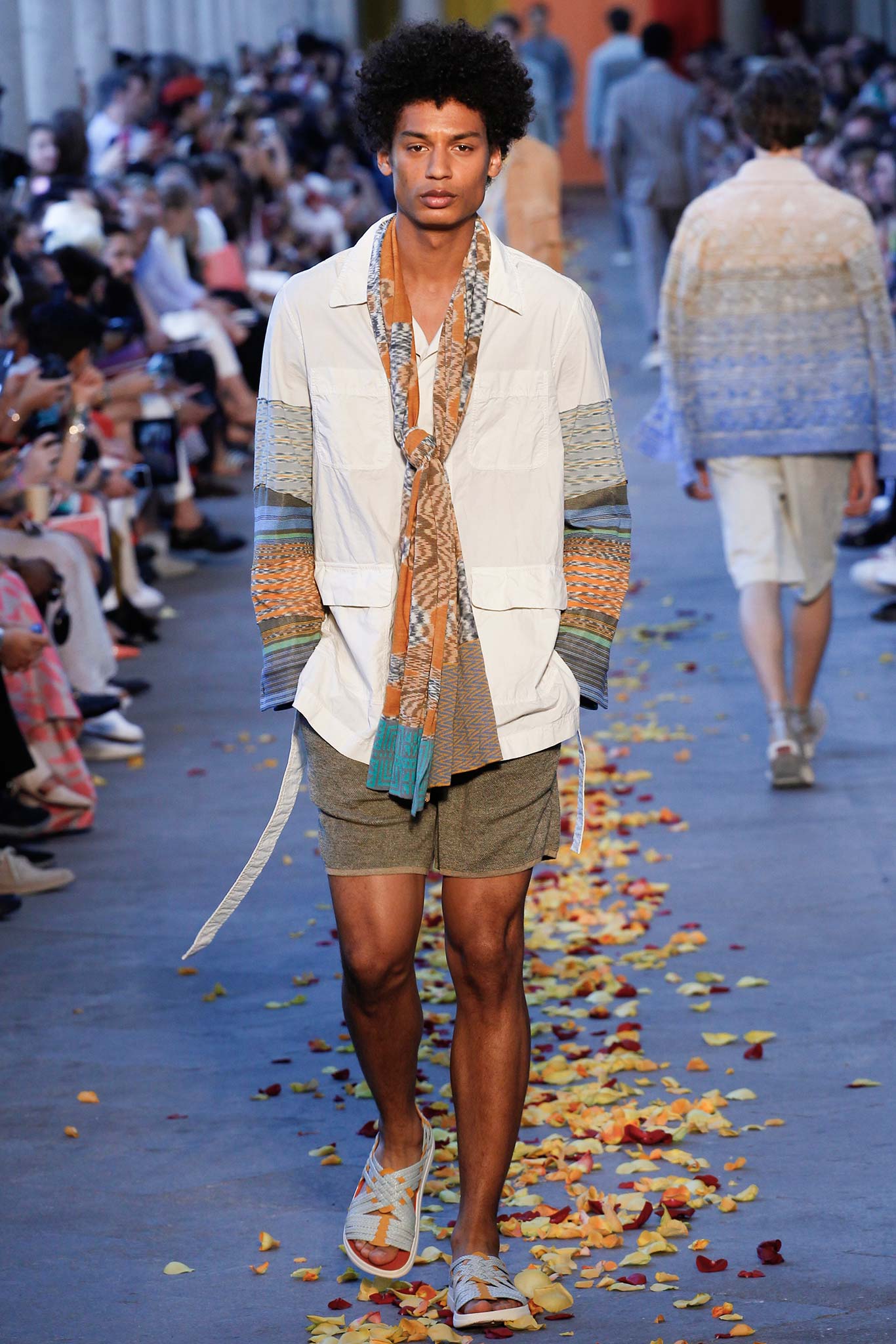 Missoni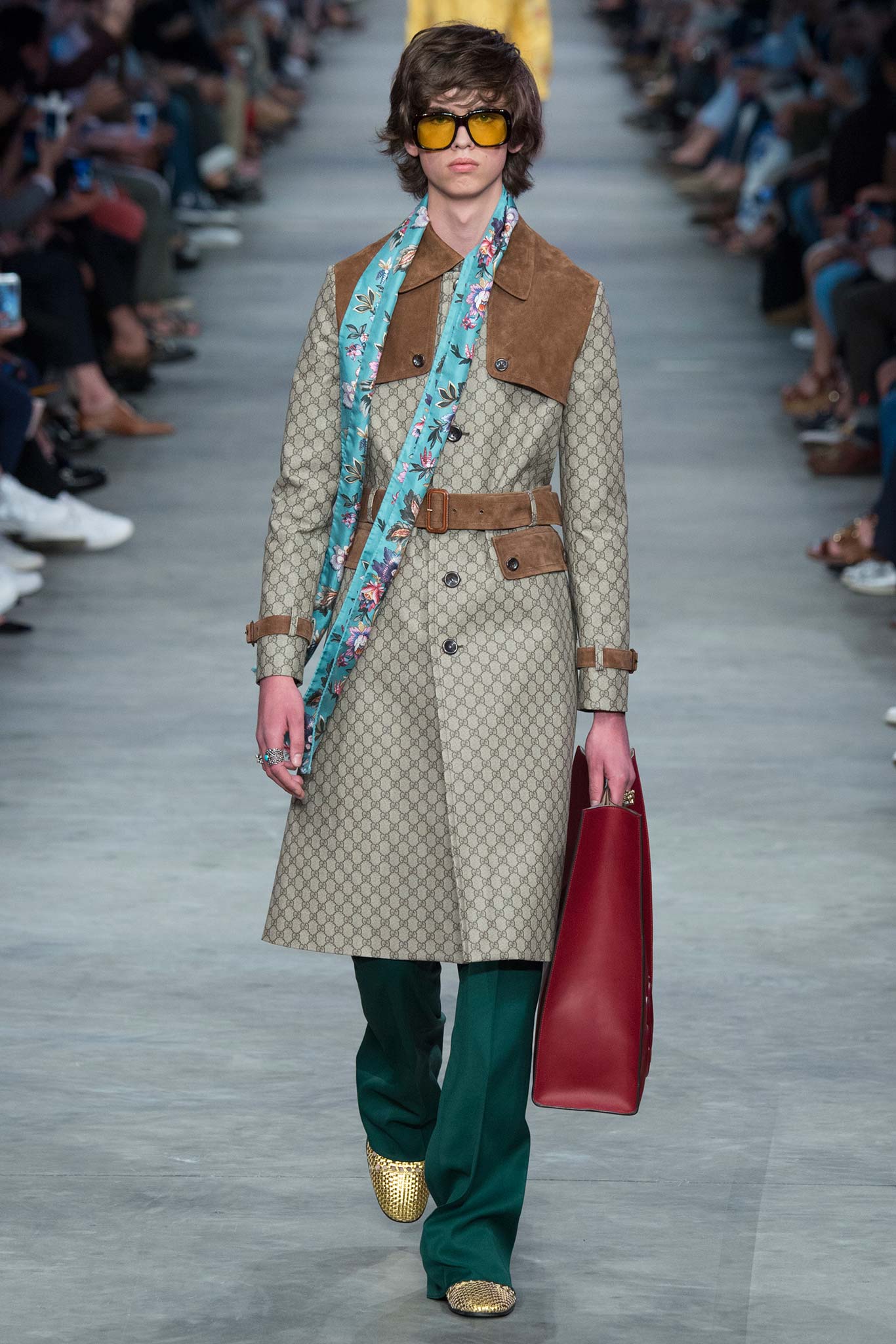 Gucci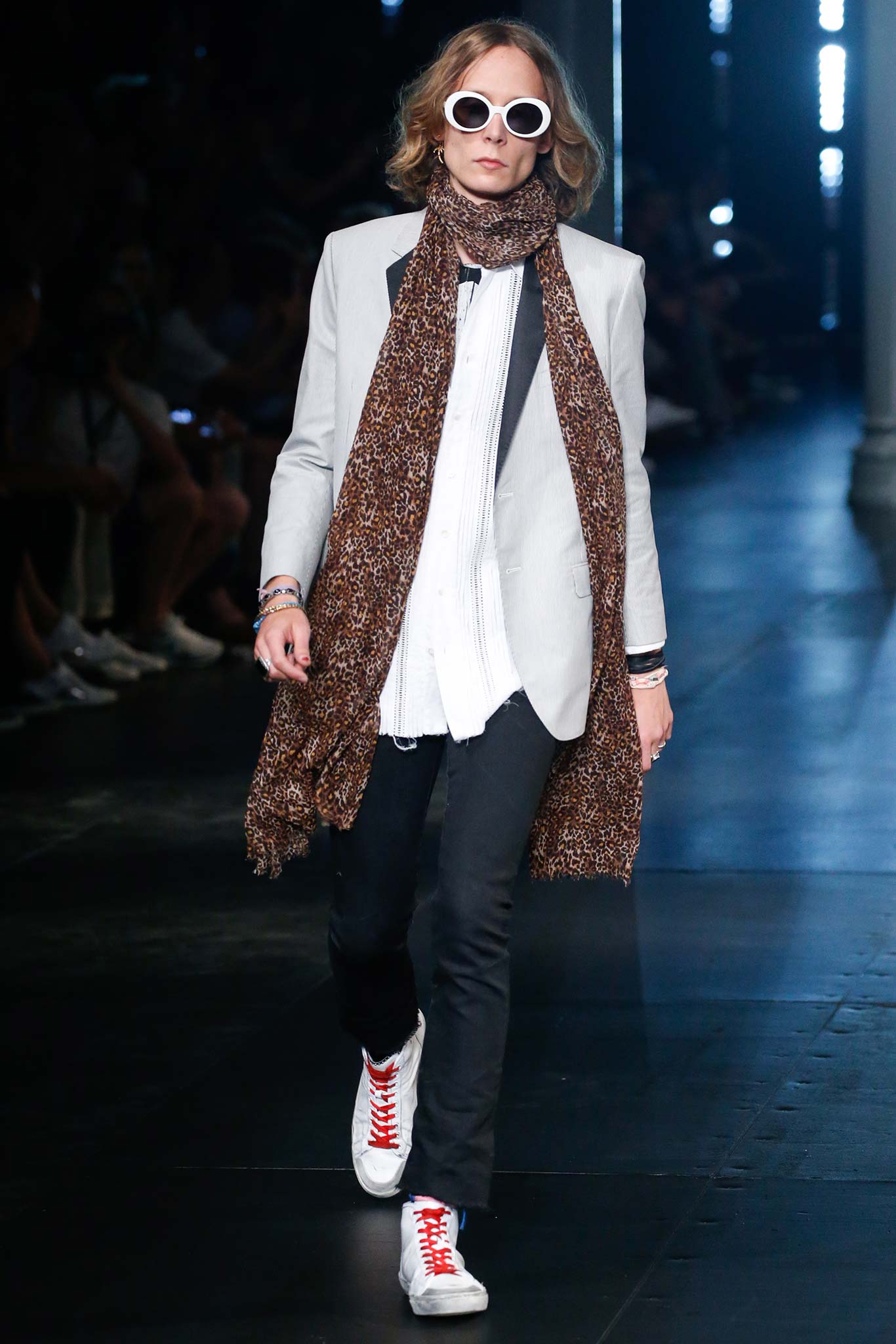 Saint Laurent
5. Stripes on Steroids: Vertical stripes are the most dominant elements of the business look and are definitely one of the trends of next spring. Caution: Do not wear your dad's old suit!
Haider Ackermann
Givenchy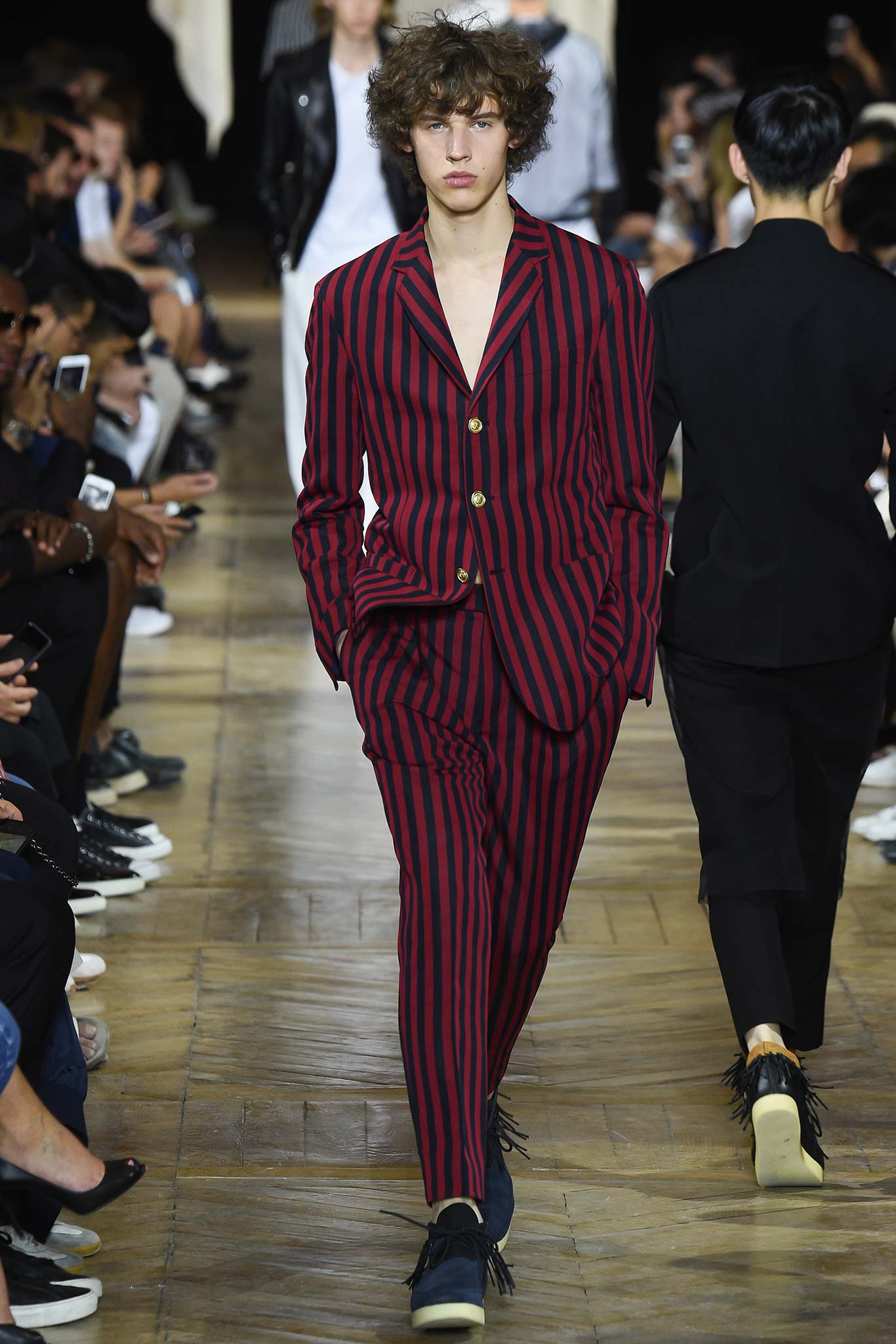 3.1 Phlipp Lim
6. One and Done: The male jumpsuit finally made it to the trends! From the show of Valentino up to Givenchy, the male jumpsuit has now become mainstream.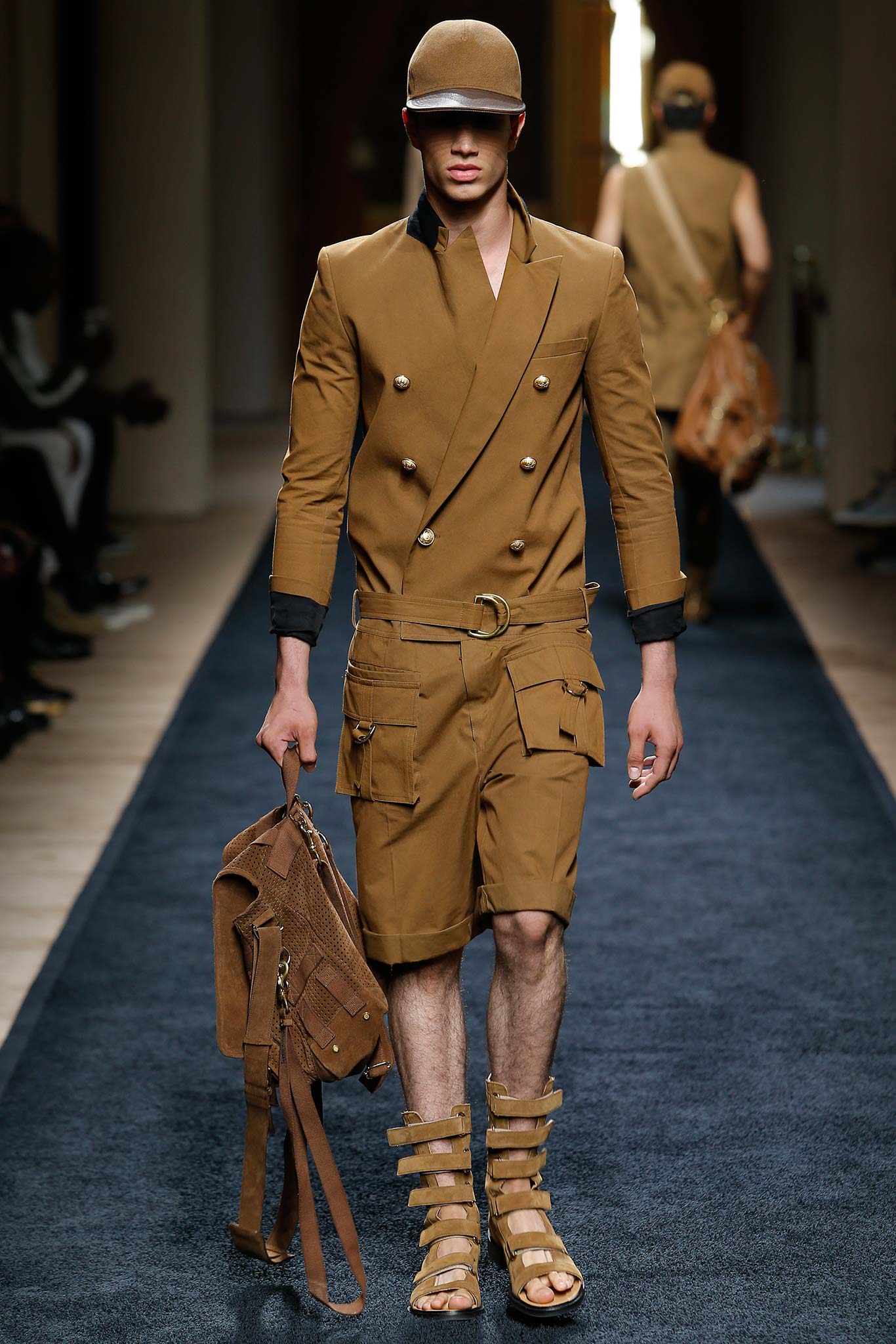 Balmain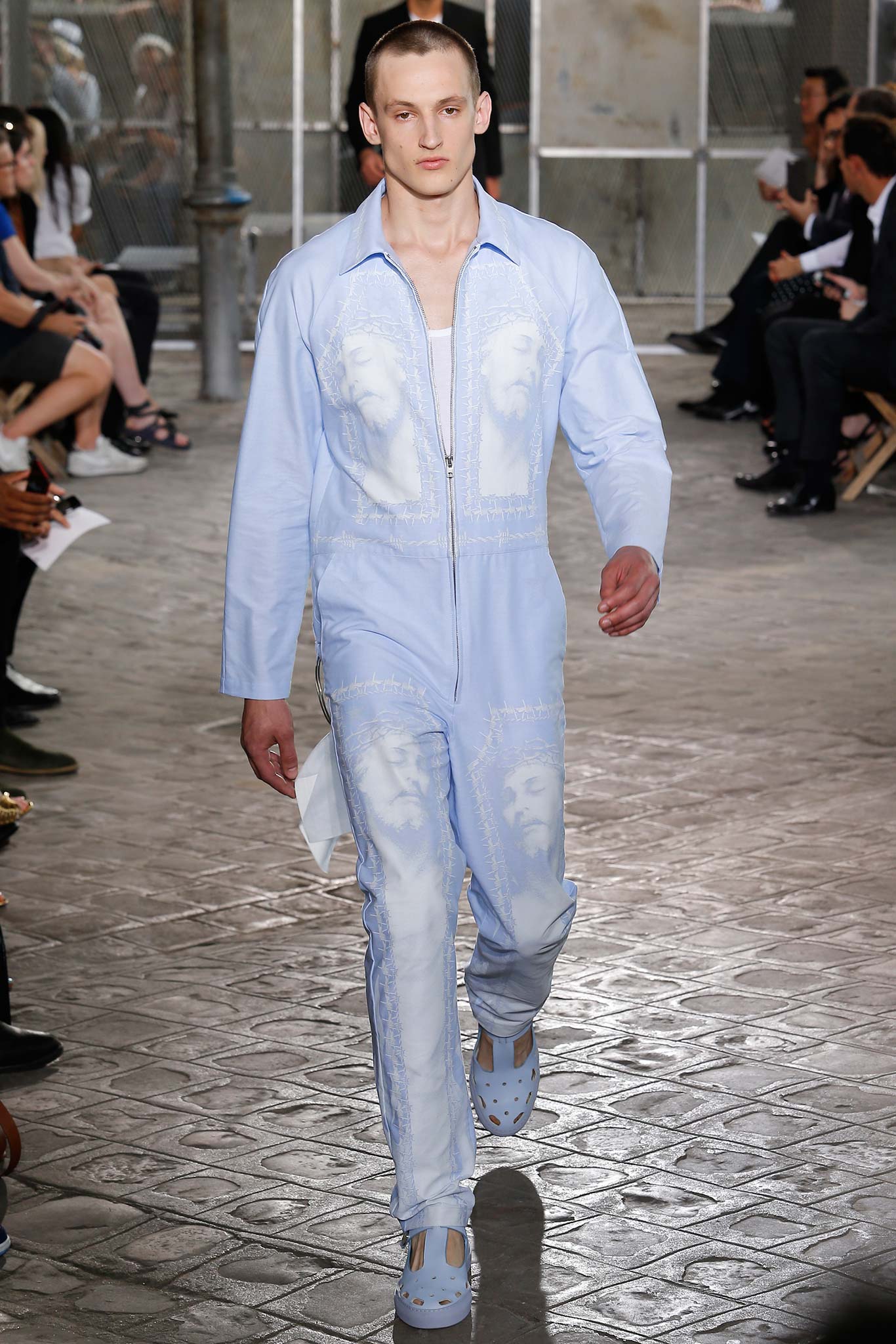 Givenchy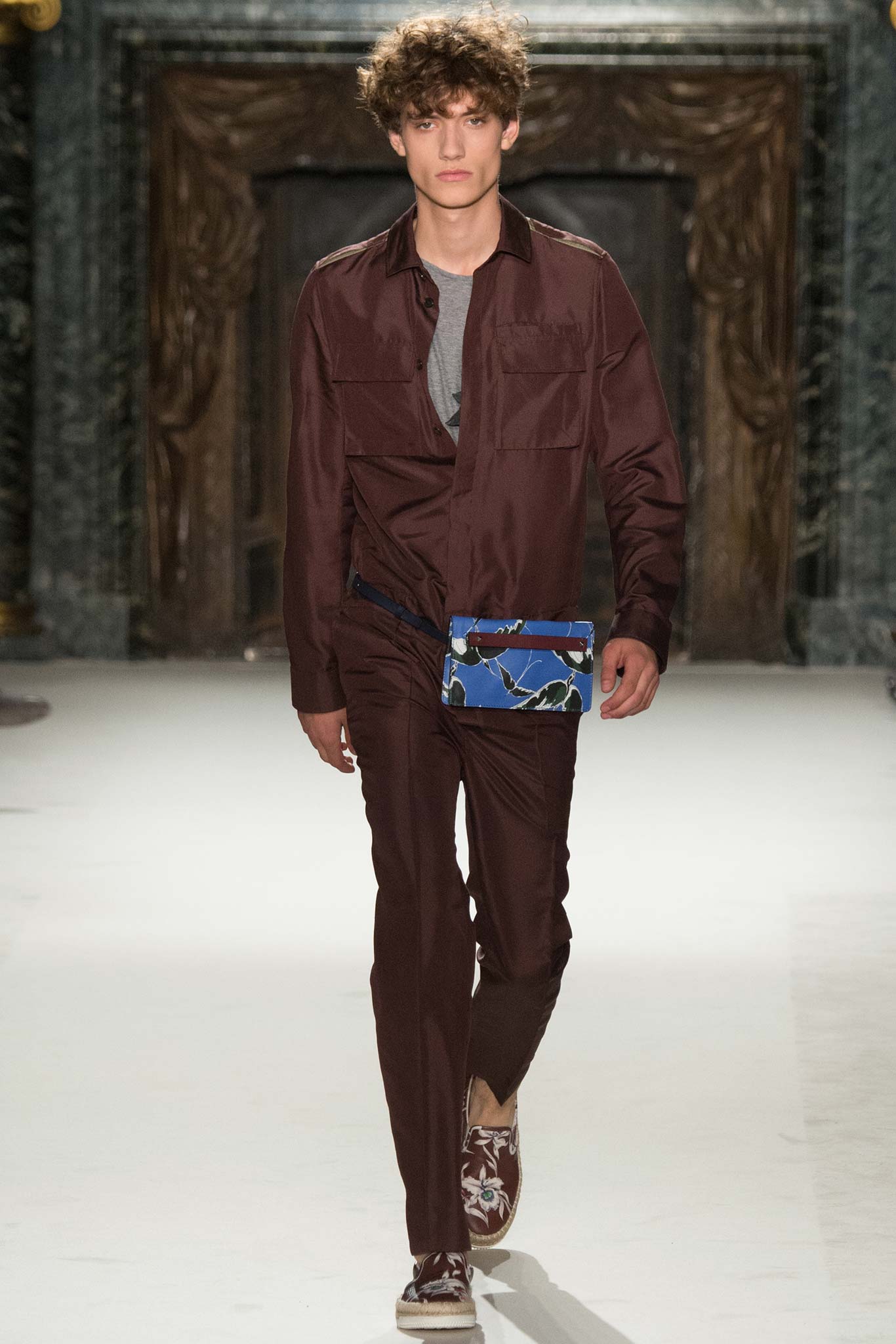 Valentino
7. East Meets West: You can call it the Met Gala's China: Through the Looking Glass' inspiration, but as you can see the designers are deeply inspired by the Asian culture.
Louis Vuitton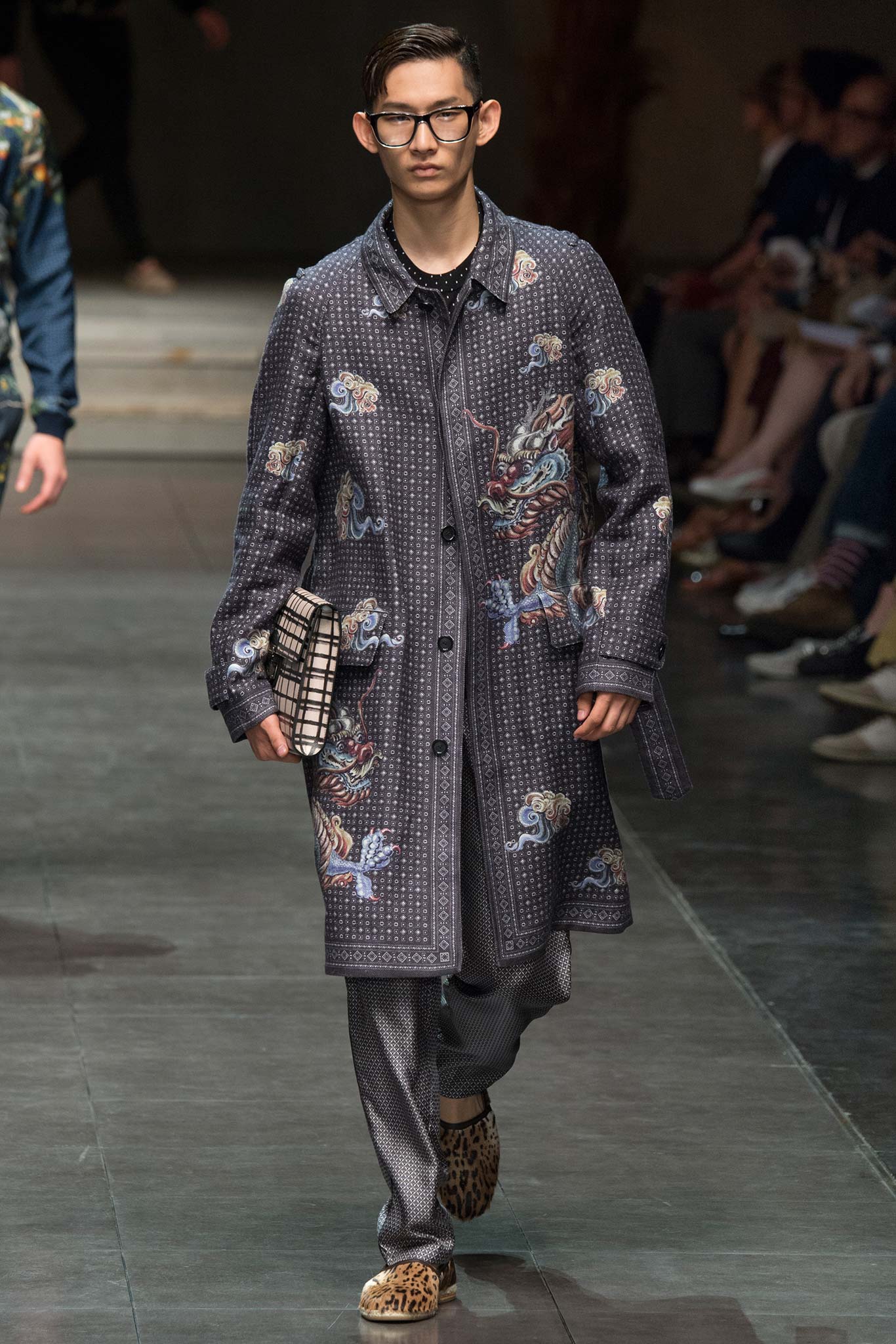 Dolce & Gabbana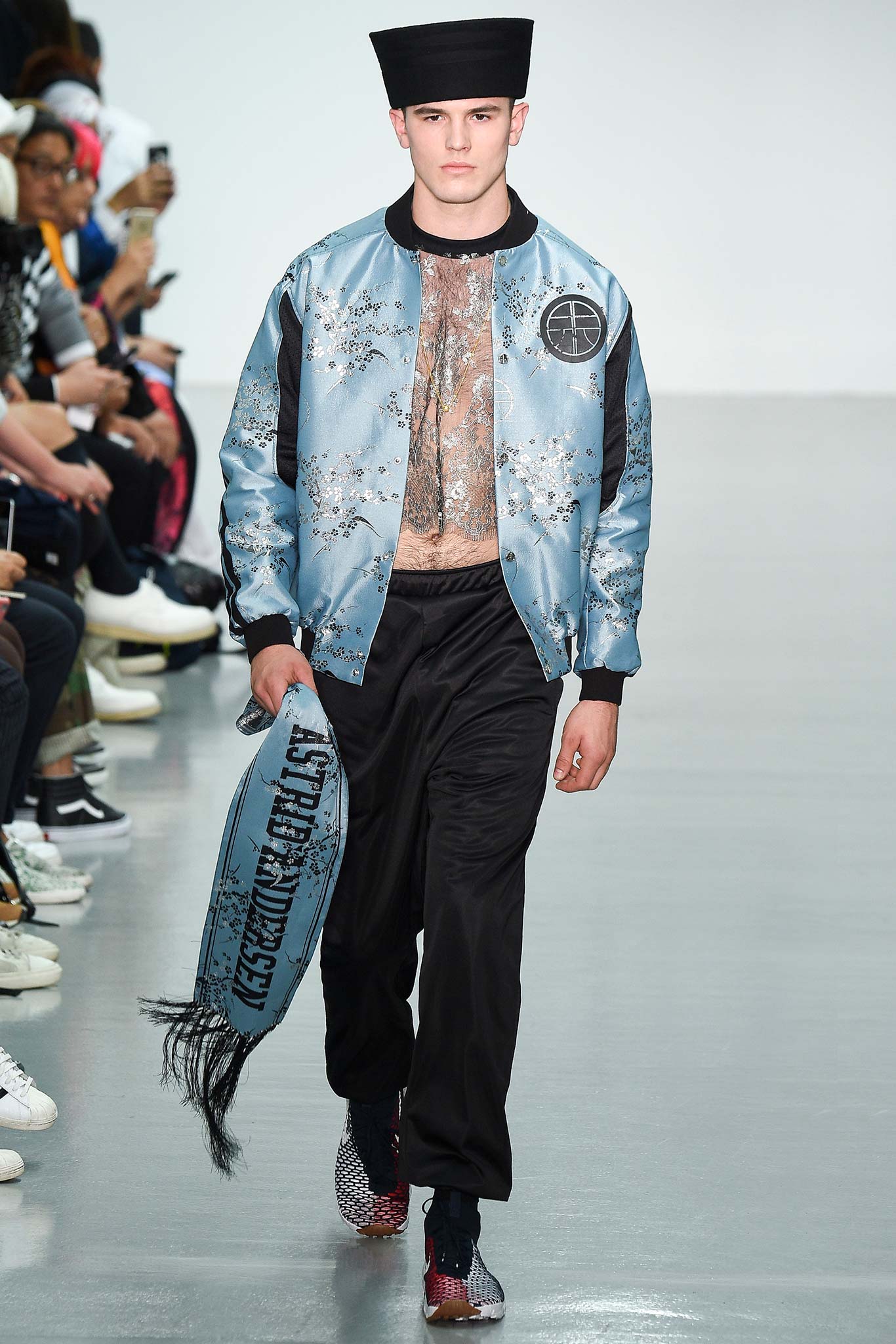 Astrid Andersen
8. Into the Crease: Iron season is over! Gentlemen, leave the irons down because next spring's suits are worn rumpled, crinkled and creased all over.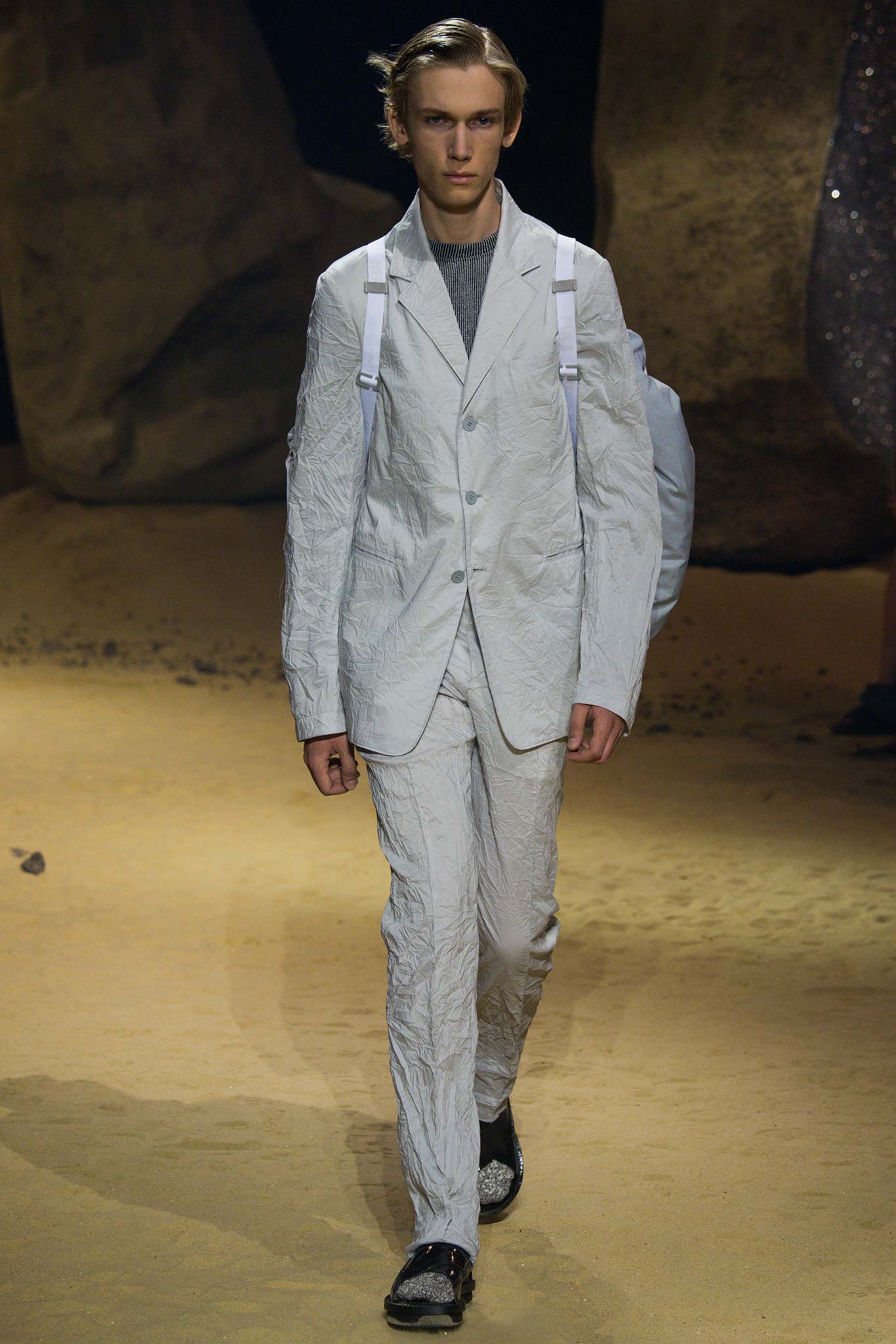 Kenzo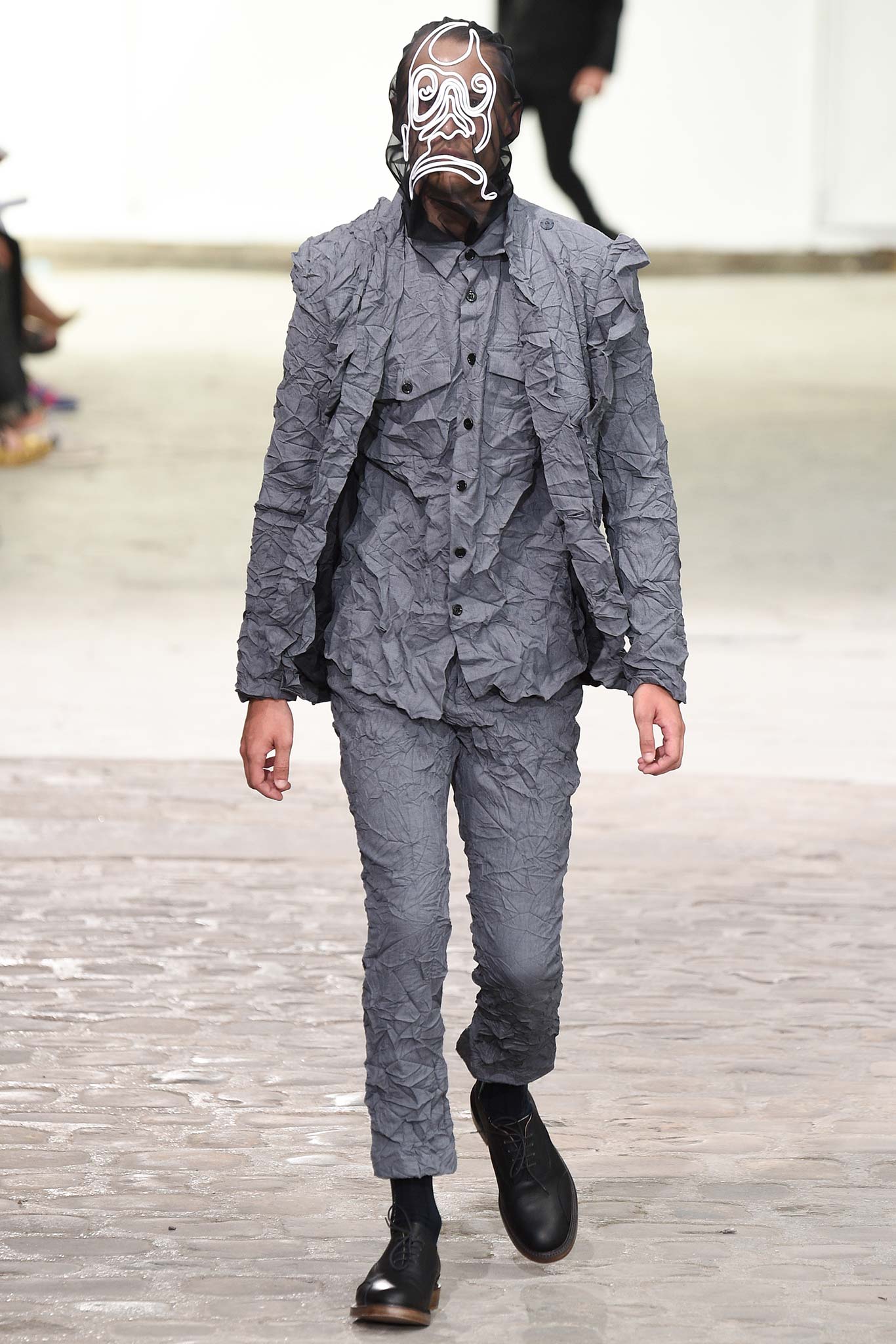 Julien David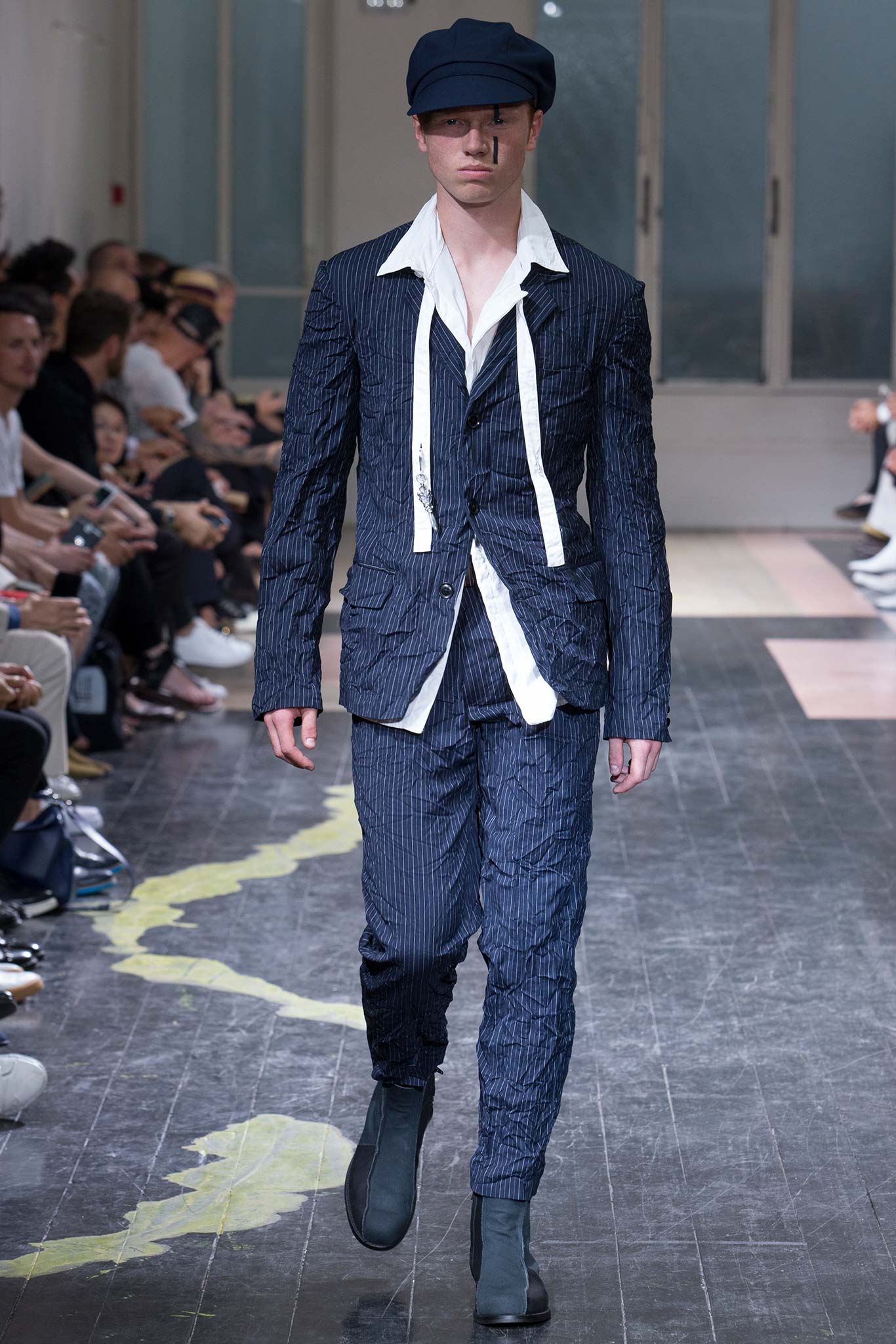 Yohji Yamamoto
9. Leg Room: Trousers with enough leg room, as the ones we saw on the previous womenswear seasons, are coming on the runway with first in the act Jonny Johansson of Acne Studios and Walter Van Beirendonck.
Walter Van Beirendonck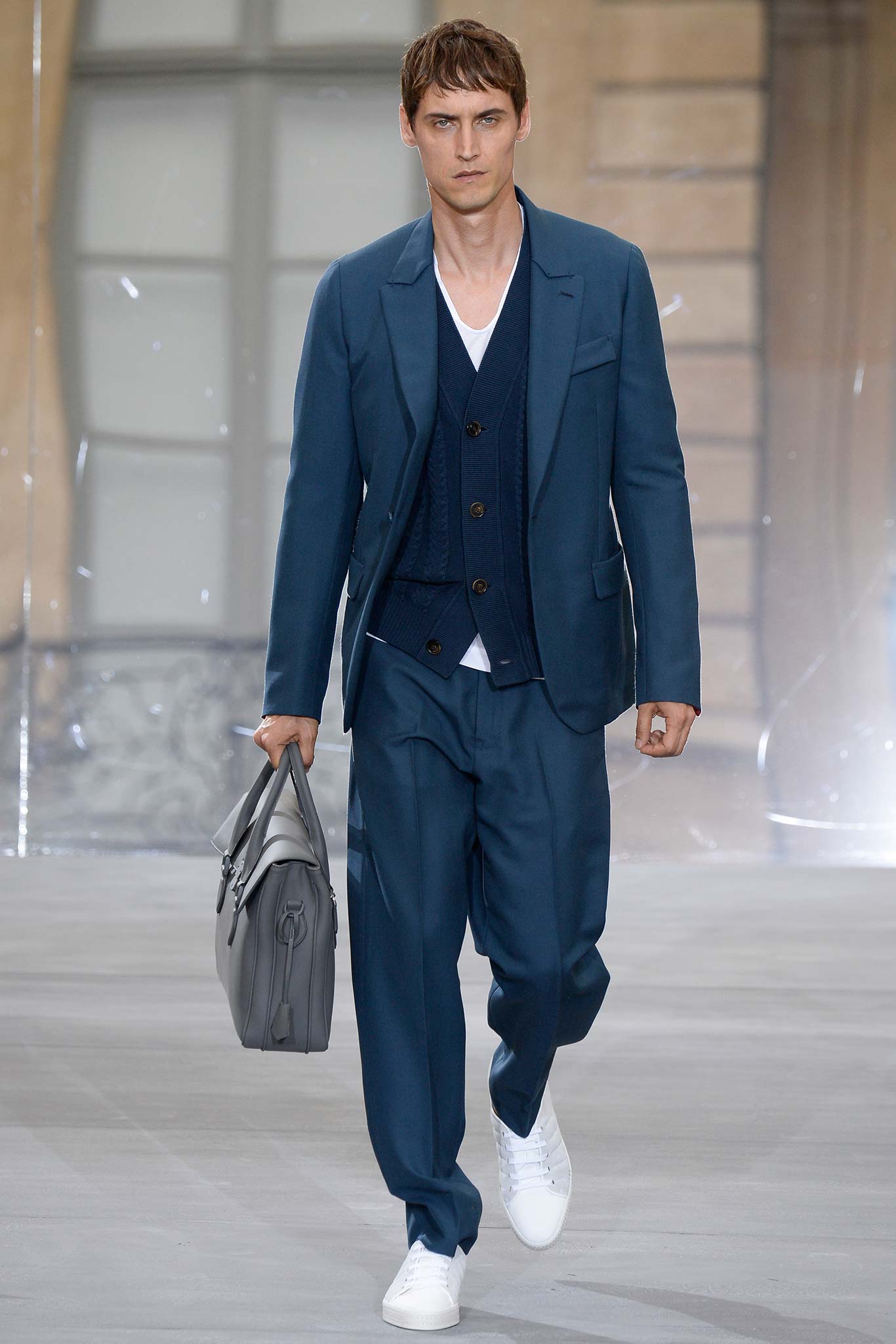 Berluti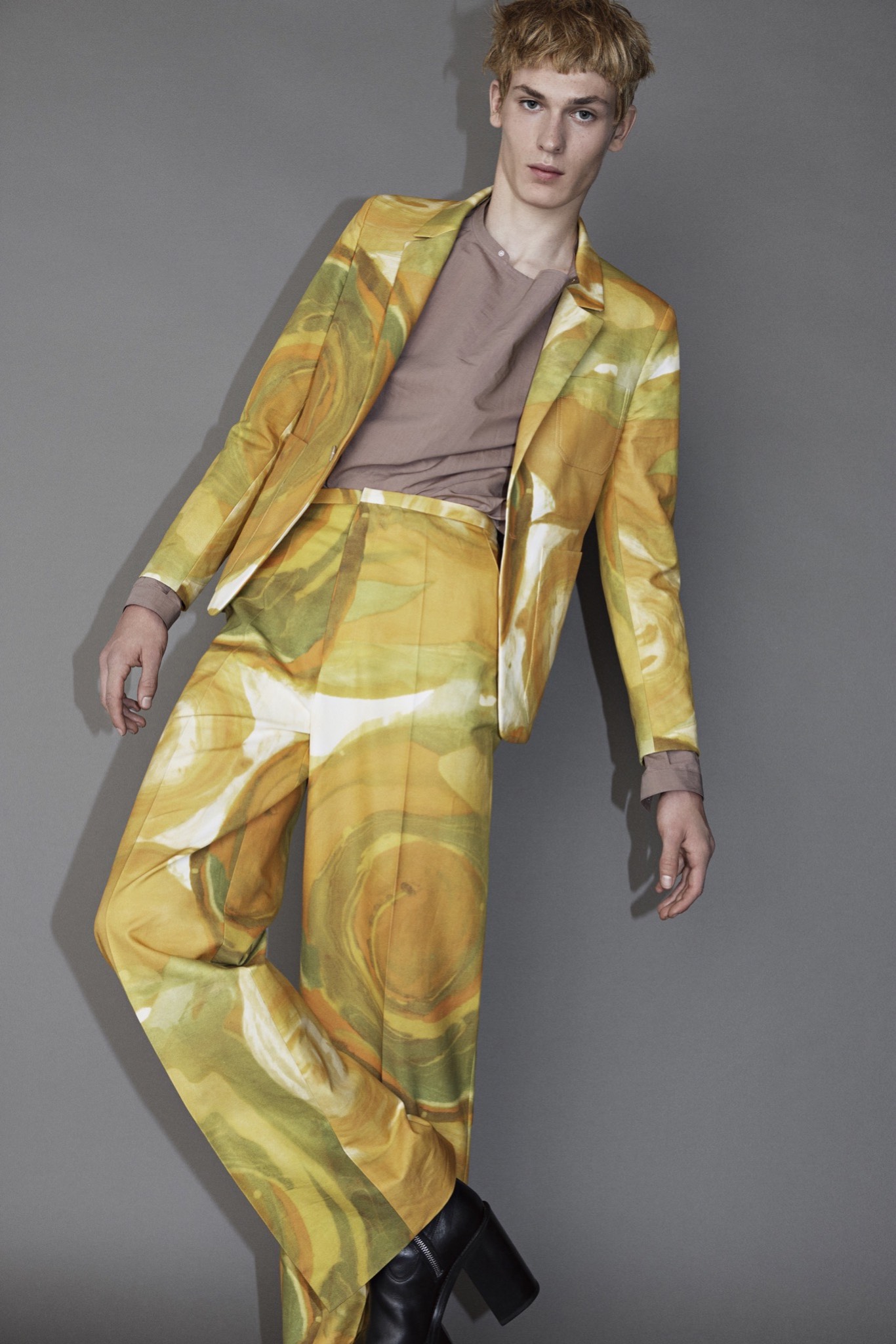 Acne Studios
10. The Need for Speed: Without doubt, the number one print of the season! Fasten your seat belts and: vroom – the sound of the 90's cars appearing in the season's sweaters, trousers and jumpsuits.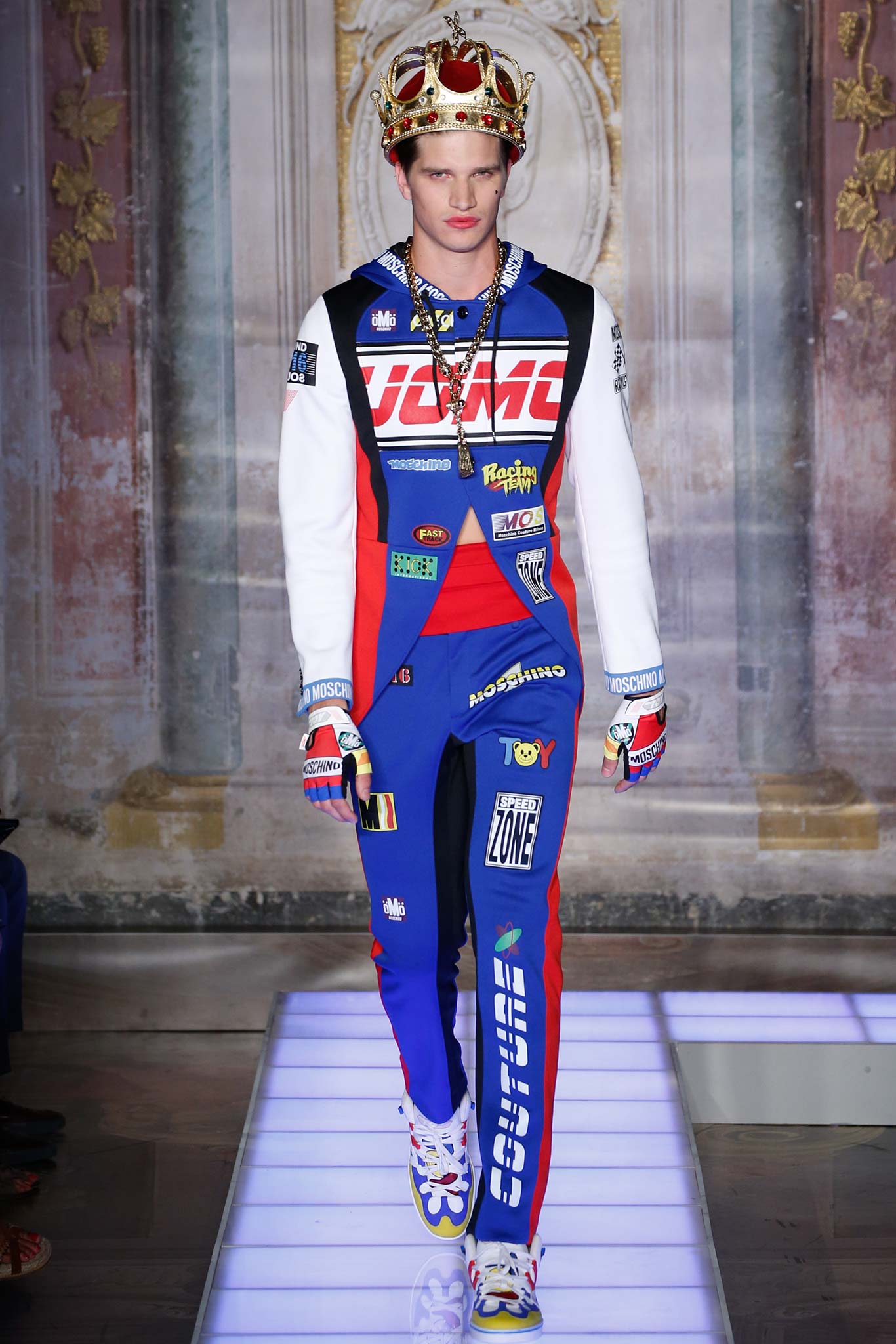 Moschino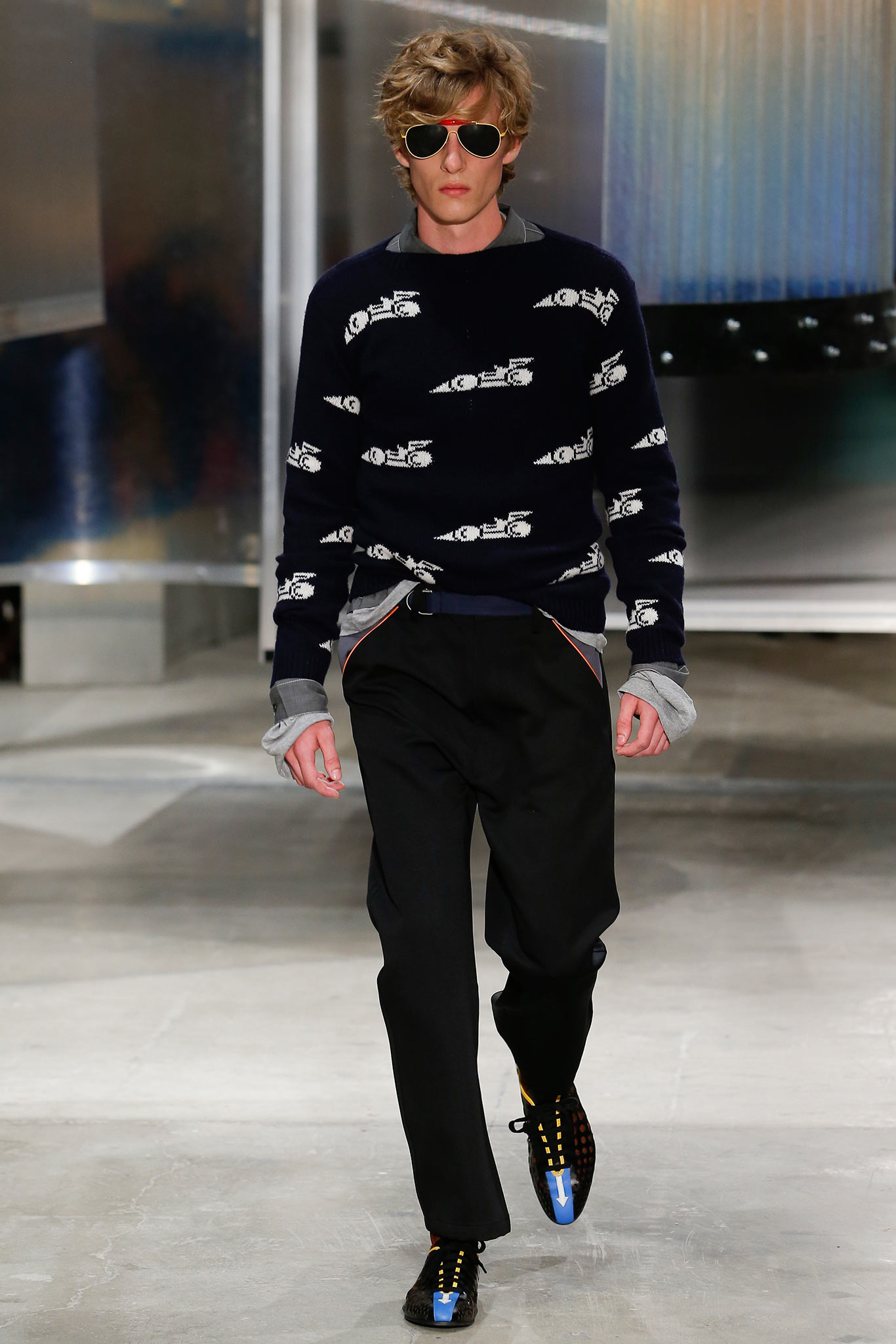 Prada
Loewe