Tips & products to protect your hair during summer
Whether you dye your hair or not, you don't want it to be damaged after or even during your vacations, at the pool or ocean. But how to chlorine-proof your hair? Let's see some products that protect your hair and will leave it beautiful during the whole holidays! 
* It's good to spread your regular conditioner before going to a beach or a pool. Do it again when you come out of water;
* Coconut oil creates a good barrier that protects your hair. Involve it in this oil before a dive;

From left to right: Palmer's Coconut Oil Formula Leave-In Conditioner, Garnier Ambre Solaire Ultimate Blends Sleek Perfector Oil and Revlon UNIQ One 10-in-1 Coconut Fragrance Hair Treatment
* A good "trick", that many of us do, is trying to keep hair out of water by making a braid or bun, and it really is helpful not only against sun and water, but is also stylish and will keep you well groomed while at the beach or pool, not to mention, you will feel fresh! A hat is also very recommended!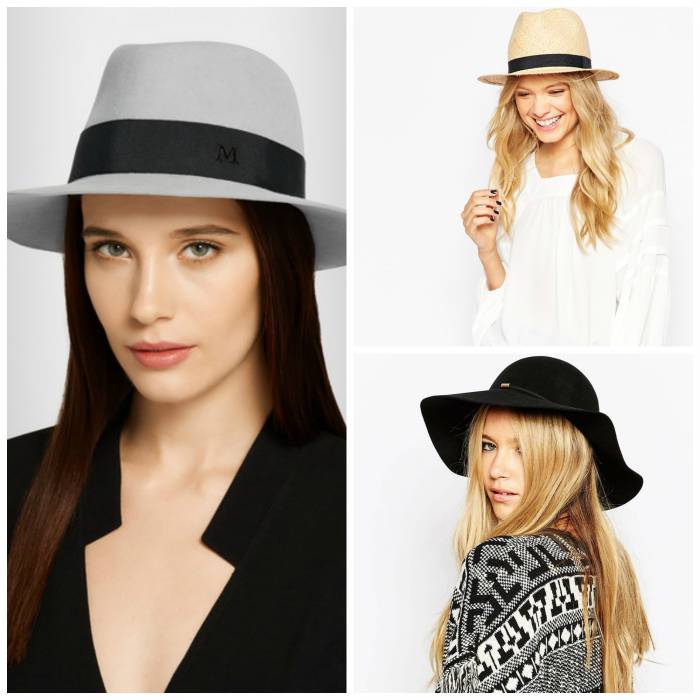 Big picture: Maison Michel Andre grosgrain-trimmed rabbit-felt trilby. Right top, Asos Straw Trilby Hat with narrow band and below, Asos Felt Floppy Hat with metal and star trim
* Obviously, look for hair products that have UVA and UVB filters, so you also protect your hair against the sun; 
* Another tip would be to have a good mask for your hair, once a week during vacations. It's good to hydrate the hair and to keep it shiny and healthy, without dry ends;

From left to right:  L'Oreal Professional Intense Repair Masque, Macadamia Deep Hair Repair Masque, and Pantene 2min Deep Repair Masque Repair & Protect for Dry Damaged Hair
* Use your normal shampoo and conditioner after the pool or beach, when you have a  shower. It's good to do it after the beach or pool, as mentioned, so you don't allow the water to set.
We hope you have very nice vacations with shiny, healthy and beautiful hair!
SHOP THE POST: