Wob hairstyle | Beauty Trends
We have seen many variations of Bobs over the years – the Bob itself, then the one created by Victoria Beckham – the Pob, and recently, the Lob, that stands for Long Bob. Now we have a new one – the Wob, it means, wavy bob. Very practical and beautiful – that is the hairstyle of summer, but can be easily worn throughout the year, as well.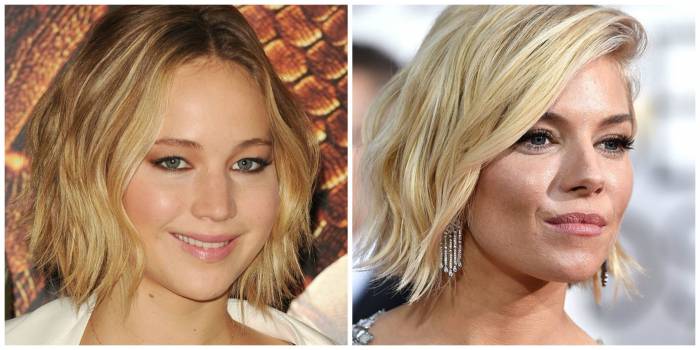 Celebrity actresses like Jennifer Lawrence and Sienna Miller wearing their Wobs; really so practical and beautiful!
It's easy, but don't take it for granted – the wob needs some work. Curlers used half way through would do the job, to reach that wavy effect, in a way that it seems that the girl wants to have a polished hairstyle, but didn't care much for it, being cool.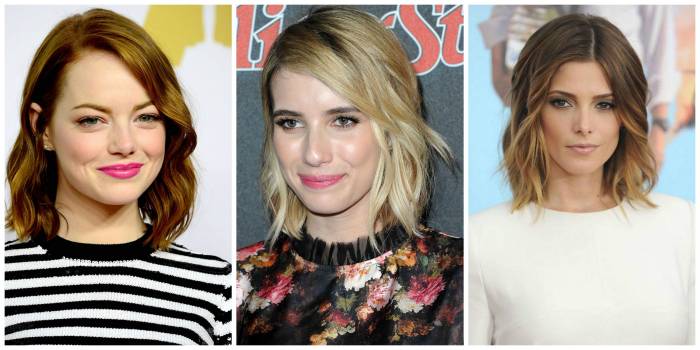 Other celebs showing their wobs: Emma Stone, Emma Roberts and Ashley Greene.
Have you already worn a wob? That was the summer of this nice hairstyle! Would you like to? Tell us, we love to know your opinions!
Photos courtesy of Marie Claire through Yahoo Lifestyle