The name is a bit interesting, since 2015 has just a few more months to run… gasp, was it fast! The right name would be Fall/Winter 2015 AND 2016, since winter does stay for a while in some countries. Lost in a cloud of magazines and blogs to catch up with the trends? Here are some of them! Always keep in mind that the industry "creates" many, according to the audience's response 🙂 But you will see that some trends, worn in other seasons like spring and summer, will be repeated during fall and winter. Classics, in fact, never out of the limelight. Let's check some of the trends now and as they are many, some will follow soon in another post!
Black and white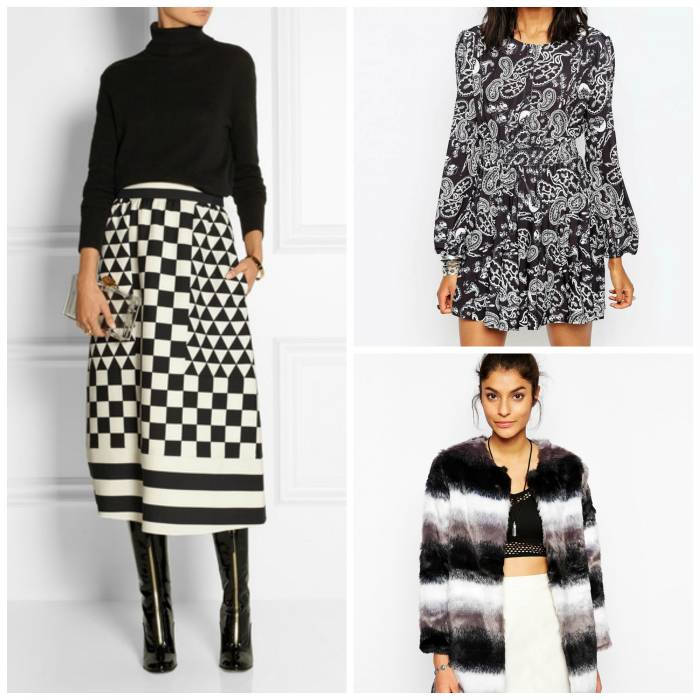 The big picture shows Valentino geometric-print wool and silk-blend crepe skirt, and from Asos Ivana Helsinki Long Sleeve Printed skater dress above and Motel Harley Faux Fur Coat in Black and white below.
Romantic or Victorian
From left to right: H&M chiffon dress, Alexander McQueen ruffled silk-blend  lace gown and H&M patterned dress.
Military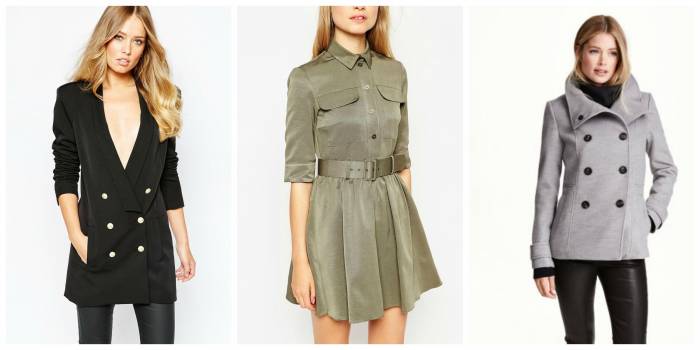 Asos Supertrash Jackie Military jacket, Military Belted skater dress and H&M Reefer jacket.
Printed pants
Warehouse 70's Printed Palazzo pants, F.R. S for Restless Sleepers Zeus printed silk-twill wide-leg pants and Only printed casual pants.
Tapestry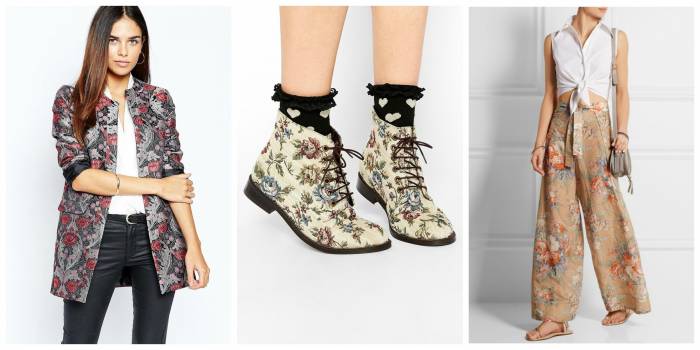 Warehouse Tapestry Longline jacket, Park Lane Tapestry lace up ankle boots and Zimmermann Anais printed cotton and silk-blend  wide-leg pants.
As said before, these are just some of the trends – many more will follow on the next days, so stay tuned!
Photos courtesy of Asos, Net-a-Porter and H&M
SHOP THE POST: