Meet the blogger | Fairies of Beauty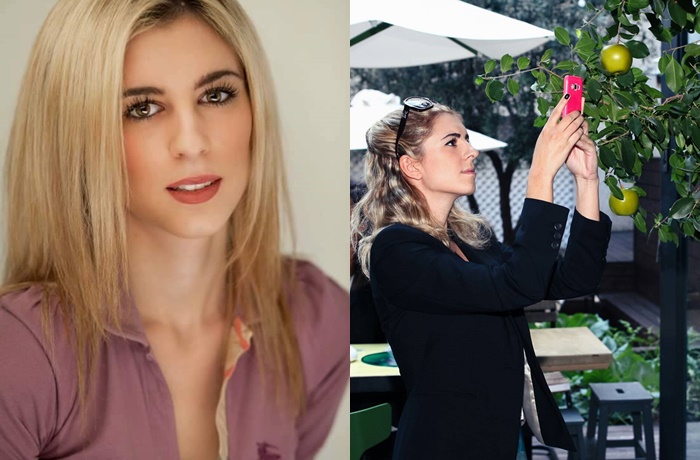 Ioanna is undoubtedly one of the most notable greek bloggers who writes about beauty and fashion. I haven't met her in person yet but I have been admiring and reading her blog, Fairies of Beauty, all these years. She is that kind of girl who will talk honestly about the products she has tried but she will suggest for a trial, only the ones that are worthy. Moreover, she will probably be the one to inform you about every new release, because she is sure that you are going to be as happy as she is about it. I'm happy to introduce you Ioanna through her interview below!!
1) Stylishly Beautiful Team (from now on SBT): Tell us a few things about yourself.
I'm 24 years old and I'm a classic Pisces. I'm a dreamer, absent-minded, sensitive and always impatient. I like communicating with people around me in every possible way.
2) SBT: How did you decide to create your own blog?
I started my blog to fill my daily life with my two great loves: my love for beauty and my love for communication.

3) SBT: What inspired the name of your blog?
I was looking for something that could be quickly read, easily pronounced and fit to the pleasant and girly theme I wanted to create for the blog. My young cousin gave me the idea and so it begun.
4) SBT: What is blogging for you?
Blogging is communication. It's a creative expression, writing and photography. It's a way to connect with people who share the same interests with you. For me, it's the most enjoyable occupation of my daily life.
5) SBT: Which is the beauty product you cannot live without?
As a beauty-addict, I have so many products that I can't live without. If I have to choose only two, I would say the mascara as a make-up product and a dry oil as a skin care one.

6) SBT: What is your night beauty routine?
My night beauty routine is very simple. However, there are times that I use more products deepening on my skin's needs. The basics are a serum for hydration or protection and a moisturizing face and eye cream. Currently, I'm using some essential oils to even out my skin.
7) SBT: What do you like to emphasize on, in your make-up look, your eyes or your lips?
I prefer to emphasize on my eyes' make-up but without exaggerations. Generally, I like simple and light make-up looks. I rarely emphasize on my lips.
8) SBT: Imagine that you are leaving for a trip tomorrow. What products are you taking with you?
I will take as much as I can with me or maybe everything. I don't want to miss anything.

9) SBT: What are your future plans/dreams?
One of my immediate plans is to attend photography classes. Through my occupation with blogging, I discovered that photography is something that helps me express and inspires me. I would like to be improved in that area.
10) SBT: Our final question is: Tell us a few things we may not know about you.
I'm studying law at the Kapodistrian University.
You can find Ioanna on: