Diorskin Nude Air Illuminating Powder in Glowing Pink Review
No secret that I love illuminating powders, since I have written some other reviews about illuminizers here. This month I found Diorskin Nude Air Illuminating Powder in Glowing Pink after buying many other illuminizers that didn't really work, so I decided to give it a go, because I love Dior and normally the products don't disappoint me.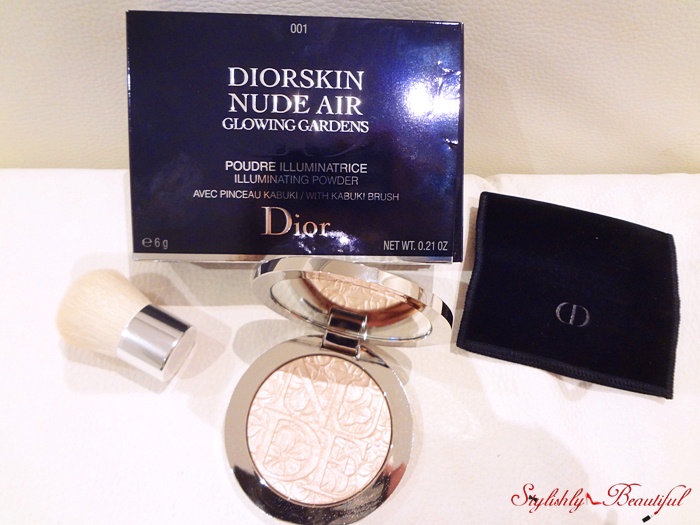 It comes with a kabuki brush to roll over the cute embossed filigree of flowers in the powder and you apply a bit with your fingers, tapping on your cheeks, then you get a shimmery pearly color, that is the idea. But if you apply with the brush that comes with or any other brush, you won't see much. So, yes, this time I was disappointed.
The illuminizer I chose was pink, because it suits me better, but you can find it in golden as well. In fact, I will give one more go buying a Chanel one soon, but I just don't believe in illuminizers anymore 🙁 The best I had was from Too Faced and unfortunately it broke and was discontinued, so now I am on a mission trying all I can, to no avail. Keep your fingers crossed that I find a good one again!
Product displayed here is my own – Photo © StylishlyBeautiful.com by Denise S.
SHOP THE POST: