Kylie Jenner – Birthday edition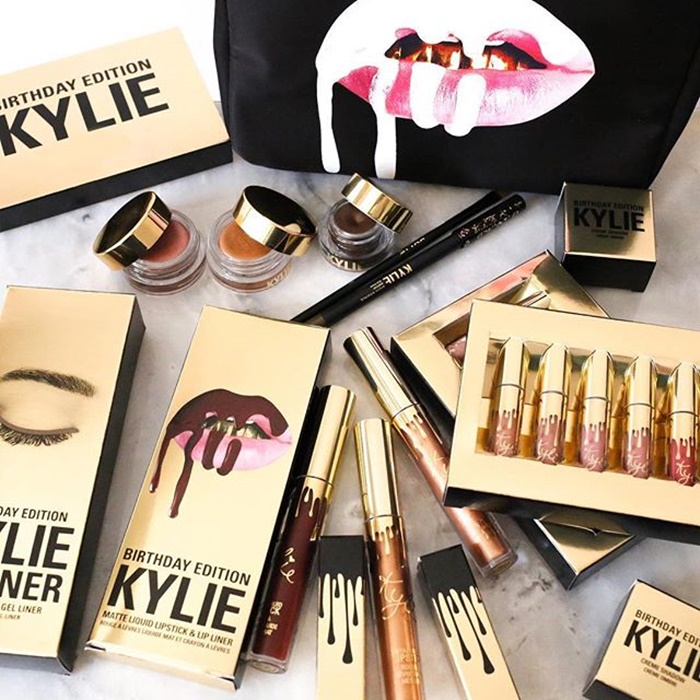 Beauty alert! Kylie Jenner has her birthday (she is officially 19 years old) and she celebrates it with a new limited edition makeup collection for all of us! They will be available today at 3pm PT (11pm London time) until August 10! The limited edition collection has gold colour packaging! In her new collection you can find one new matte lipstick in maroon shade called Leo, one lip gloss in the shade Poppin', one metal lipstick called Lord, one Kyliner in dark bronze shade, one package with her matte lipsticks in mini size, 2 creme eyeshadows in gold and rose gold and one makeup bag. You don't have to buy the whole collection because everything is being sold separately. Kylie herself told on snapchat that "everything is infused with real gold and I can say that the whole collection is so pretty"!
So if you guys want anything from the new collection, you better hurry before all of them will be sold out!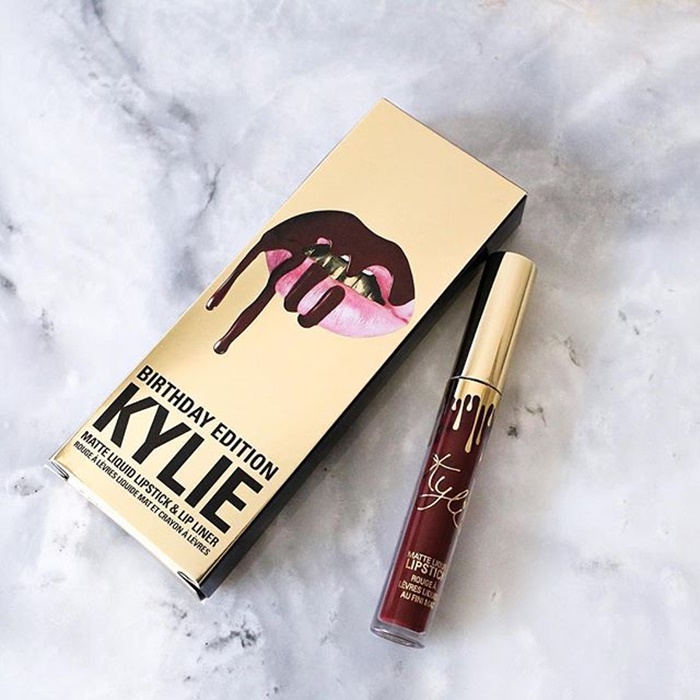 Photos courtesy Kylie Jenner and Kylie Cosmetics instagram