The Power of Makeup – Nikkietutorials x Too Faced collaboration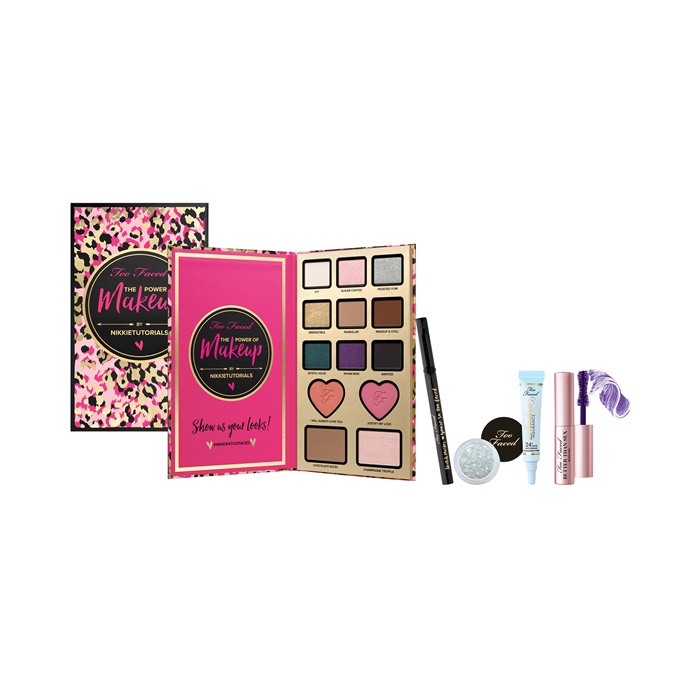 If you love makeup tutorials you probably already know Nikkie from the you tube channel Nikkietutorials. If not you definitely have take a look at her amazing makeup looks. Anyway, Nikkie collaborated with the company Too Faced and created a makeup set named "The Power of Makeup". The name is inspired by Nikkie's famous video with the same name, in which she does a fabulous makeup but only on half of her face, to show the power of makeup.
The set contains one makeup palette with 9 eyeshadows, 2 blushes, 1 highlighter and 1 bronzer. In the set you can also find one purple "Better than sex" mascara in deluxe size,  a full size Sketch Marker Liquid Art Liner in Deep Black, one Shadow Insurance 24-Hour Eye Primer in deluxe size and last but not least deluxe glittering Glamour Dust in Blue Angel. The set costs 56$ and it's a limited edition.
Photos courtesy Too Faced website
SHOP THE POST: