Too faced | Top 5 products you should try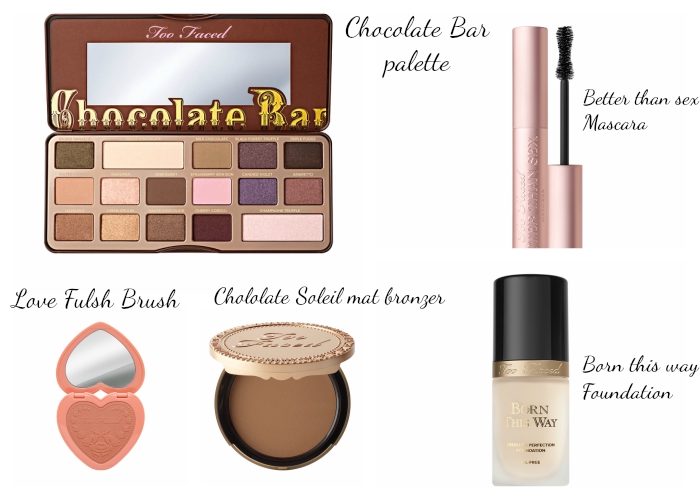 Too faced is one of my favourite brands. Not only the quality of the products is great, but they always have amazing packaging which is totally eye-catching. Their best products definitely have to be the Chocolate bar which contains a group of 16 eyeshadows with neutral tones, but it also has some interesting dark colours, it also smells like chocolate! They are also very well know for their Better than sex Mascara! The names they choose are always sooo interesting and fun, and the product itself is amazing! The chocolate Soleil bronzer is also a staple, and comes out in a lighter shade for fair skin tones! The love flush Blush collection has great variety of colours and blend like a dream. Finally their latest foundation, Born this Way has so many fans and I couldn't recommend it enough!
So which one will you pick?
SHOP THE POST: