Kiko Milano Cosmetics | 5 Products you should try!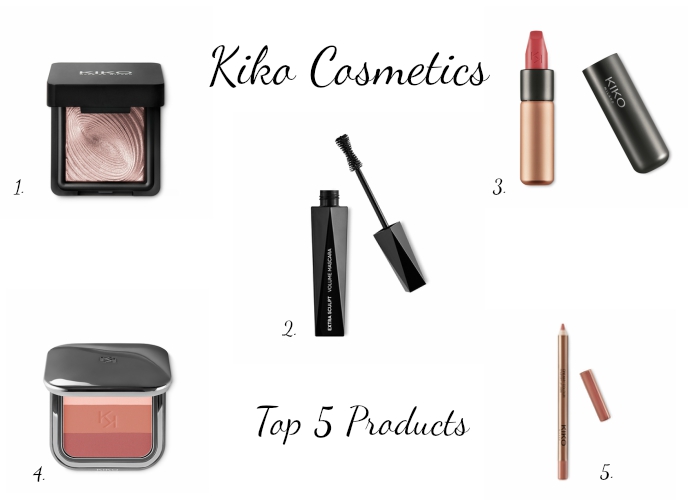 I've been a huuuge fan of Kiko Milano for many years now. And I proudly have to admit that I own so many of their products. As far as I know it is the only company that has the BEST combination between quality and price, and the packaging of their products is always amazing, which makes them feel much more expensive than they truly are. So today I have to show you some of my favourite products you should definitely try from Kiko, and I can assure you you will not be disappointed, since I've been using them for months!
WATER EYESHADOW – A highly pigmented eyeshadow, which can be used wet or dry (wet for a stronger result!)
CREAMY COLOUR COMFORT LIP LINER – As the name says, it is one of the softest and most pigmented lip liners I own! I definitely recommend this one!
VELVET PASSION MATTE LIPSTICK – Words canot express well enough my love for these lipsticks. They are creamy and comfortable, while being very longlasting and pigmented! I love them!
EXTRA SCULPT VOLUME MASCARA – One of the best mascara I've ever used! Gives a lot of volume to your eyelashes!
SHADE FUSION TRIO BLUSH – A highly pigmented blush, which blends effortlessly into the skin and lasts all day!
Find everything on www.kikocosmatics.com