Valentine's day | Gift guide for your boyfriend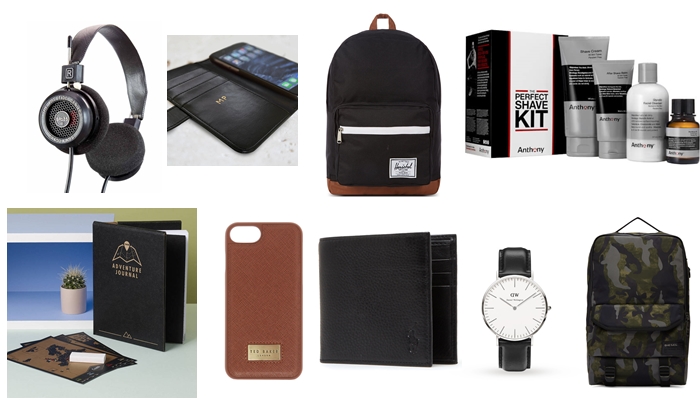 It's February already and you don't know what to buy to your boyfriend for Valentine's day? Don't worry we are here to give you some ideas.
One thing that is super useful and he can use it for many years is a watch. Choose a classic one and be sure that he will use for a long time! Another thing that I find useful is a wallet. Who can resist in a brand new leather wallet? If he already owns both of them what do you think about a new pair of sunglasses? Spring is on the way and the sun will come out soon again!
If you don't want to give him something so classic you can treat him with a new pair of headphones or a new game for the pc or his console. I'm sure that he will love it!
Are you sick of him being in his computer all day long? Then what about a scratch map? Basically it's a world map that you can scratch every time you visit a new city! It's the perfect gift for those who love travelling and it's a good way to tell him that it's time to visit the world together! A backpack is also a very good idea and he can use it everyday in the city or in a trip to carry his laptop, camera, drone or anything else.
Is he having a beard and mustache? Then a shave kit is an excellent idea. He may use only a foam and an after shave but there are kits in the market with everything that he may need to keep his beard healthy and good looking! Last but not least you can buy him a new phone case. You can also personalize it and make the gift more thoughtful.