Must have nail polish colors for fall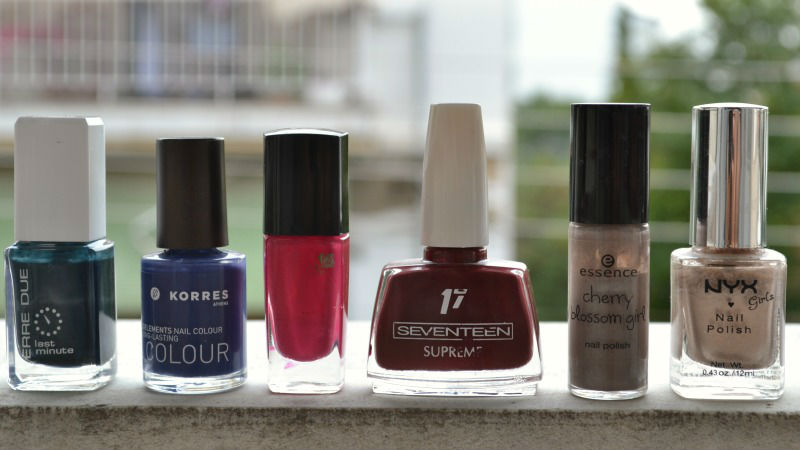 As we're renewing our make-up collection, we wonder what nail polish colors will be a trend this year. You can start with the basics and play with different shades according to your personal taste.
Blue has always been one of the biggest trends; from baby blue hues to the royal ones. A purple shade or a pink one will give a joyful touch to your fall routine. You will need a burgundy nail polish to create a vampy look, which is going to be loved this year. As for nudes, Katie Jane recently said, "If it's a sheer tone, it's not essential that's it matches your skin tone exactly. If it's opaque, pale skin should look for a whitish nude that had a beige tint, medium skin tones should look for apricot beige and darker skin tones should opt for brown beige". Personally, I love the nude-brown shade. Some say that pearl and metallic shades are for special occasions only and others that they are a nice trend for every hour of the day. We can only say that it's up to you to find the one which you'll fall in love with. Extra tip: in NYFW we saw that nail art isn't dead, so let your imagination free. Believe it and dare it.
Nail polishes from my own collection
Photo © StylishlyBeautiful.com by Kleoniki T.