The stars of Icons of Rock'n'Roll Charity Auction
On November 7th-8th, Madonna proved that she is still the Queen of Pop after some items she wore in films and even privately went on a charity auction in Beverly Hills – Julien's Auction raised the respectable amount of $3.2 million with its "Icons of Rock'n'Roll" auction. They had lots of Madonna memorabilia, as well as Michael Jackson's clothes and even John Lennon's famous round glasses, among other items and artists. But Madonna is always "the one" – the biggest selling items belonged to her. The jacket worn in Desperately Seeking Susan film got $252.000! Her pink dress for the Material Girl video raised $73.125, while her League of Their Own baseball uniform and glove for $31.250 and her wedding dress to Sean Penn was worth $81.250.
Other items included her dress for Evita, sold for $15.000 and original Herb Ritts photos of Madonna, from $12.500 to $35.155! One earring – yes, ONE, not a pair – worn in Desperately Seeking Susan reached the sum of $34.375 – yes, she is still the Material Girl – this time for a great deed!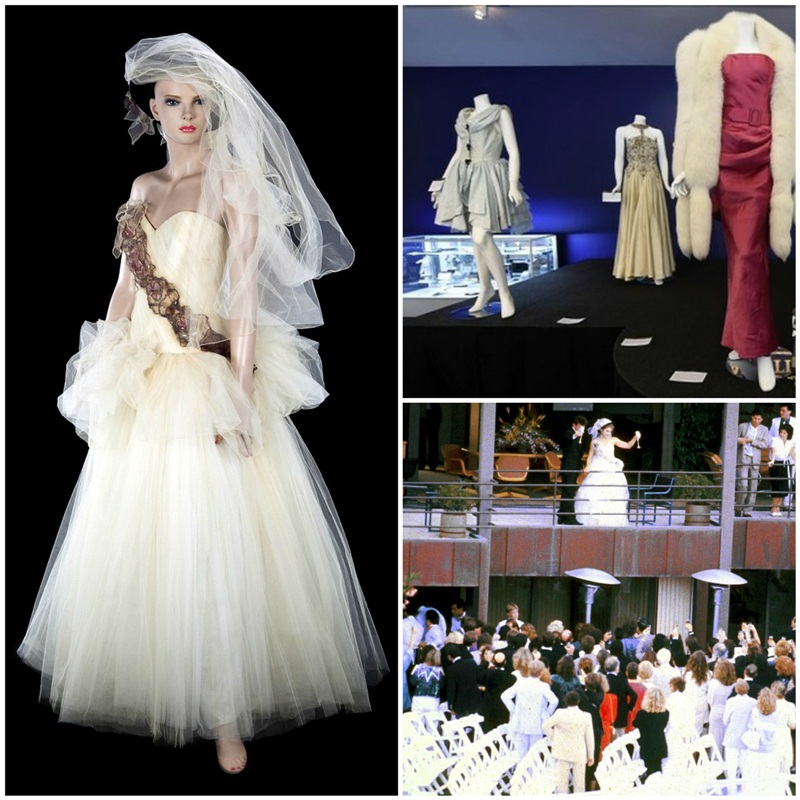 Photos courtesy of Daily Mail, Harper's Bazaar, and BBC