Estée Lauder DayWear Multi-Protection Anti-Oxidant Creme Review
Actually the name is longer than the title shows: Estée Lauder DayWear Advanced Multi-Protection Anti-Oxidant Creme SPF 15 🙂 And it can be that pompous, cause I have just one thing to say about it: buy it. OK, I will tell more, but if I had just one thing to say, that would be it – buy it!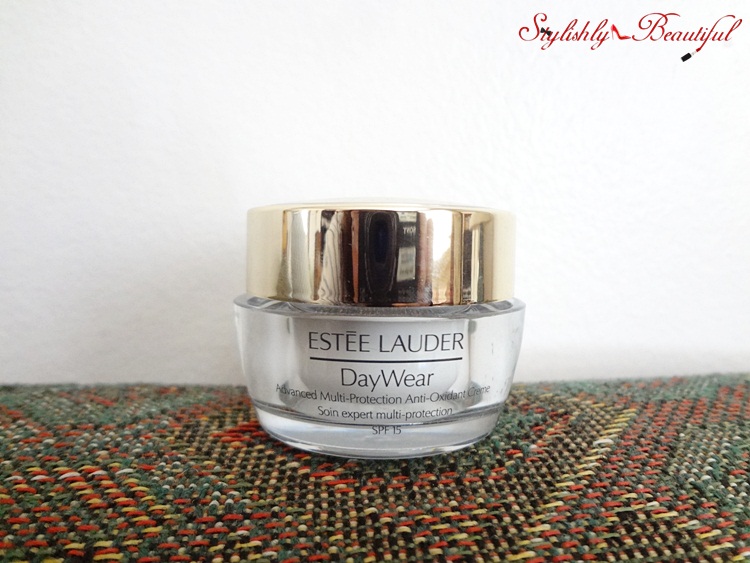 It was elected InStyle Best Beauty Buys 2014 – Best Moisturizer with an SPF. Alone, it speaks for itself! And, oh my word, do I agree with that! It is a fabulous moisturizer, no doubt, plus it has SPF 15 which is a bonus – it not only leaves your skin very smooth after you apply it, as you are protected for hours, against sun damage! It's oil-free, another plus.
Brilliant product, I really recommend it! I could write more and more, but it really doesn't need more words – it's as simple as that – great moisturizer for smooth skin and protection 🙂 Better than that? I can't think of anything else right now!
Product displayed here is my own
Photo © StylishlyBeautiful.com by Denise S.