Dukas shoes Spring/Summer 2015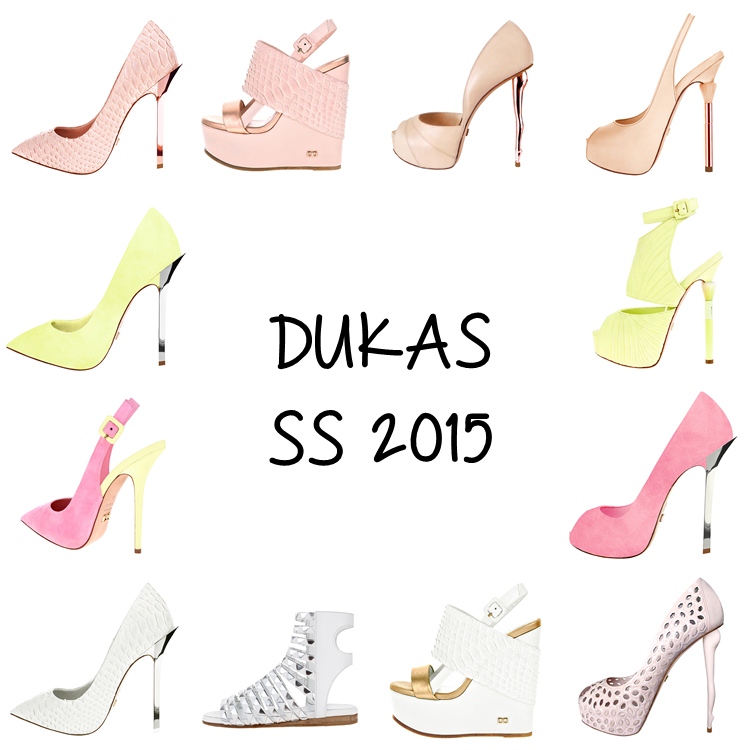 The new collection of the Greek shoe designer Dukas, is out and we're in love with the pastel pink and lime colors which are the stars of the collection. Black, white and leopard are also a big part of it though. His now signature, silhouette, deville and brush heels (that have made him famous all over the world!) meet velvety suede, leather and snakeskin materials making it hard to resist them. Natural materials like bass and bamboo give a summer vibe to the wedged platforms of the collection, while his silhouette heel pumps with the laser-cut lips print on, will definitely be a show stopper.
We can't help but fall in love with the pastel colored pieces of his collection. What about you? Which one is your favorite?