Patrick Starrr x MAC Holiday 2018 collection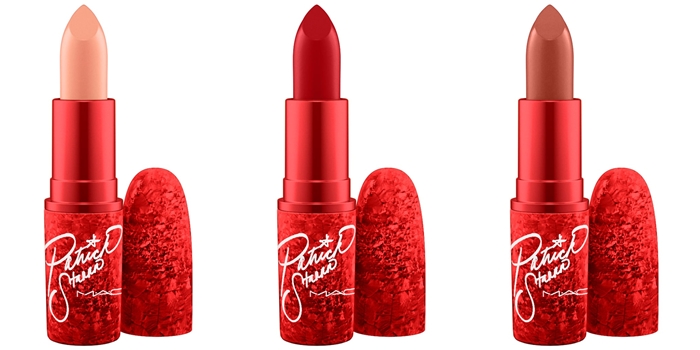 Patrick Starrr is soon going to release his latest collection in collaboration with the makeup brand MAC for the Holiday season of 2018. The collection consists of 16 pieces, and includes: three matte lipsticks in neutral beige, pink, and red (named Peachy Peter, Sleigh Ride, & Spank Me Santa), five glittery lip glosses, in gold, brown, peach gold, red, and purple red (named Hot Coco Bish, Ride My Sleigh, Santa Got Money, Silent Night, and Twerk for Gifts), two eye shadow palettes with six shades each (Oh, Holy Eyes & Smoky Sleigh), three loose pigment pots, in peach gold, bronze, and coral (named Omigaud It's Gold, Twinkling Lights & Patrickstarrr), one highlighter (in rose-gold, named Baby It's Cold Outside), and a translucent mattifying powder (Patrick's Powder), which is a re-release. Starrr is the one who named the shades for each product.
Patrick said about the collection: "It celebrates style, fashion, and beauty in one, and allows you to play with texture. You might want your signature red lip and bronze shadow for the holidays — I get that — so if you don't want to play with color, you can play with texture. Throw on some Dazzleglass and pigment to spruce up those looks."
With this collection, he said, "fashion and function were most important. Being a man in makeup, function is so important because the skin texture of men can be more porous and textured. I wanted a powder that was so micronized, had the right color, and gave a beautiful finish all at the same time. Also, having come from being a YouTuber and filming in HD, I wanted something that wasn't too heavy and would make makeup look cakey."
This will be the fifth collaboration between Patrick Starrr and MAC Cosmetics. The collection will hit the stores in December 3.
Source: PopSugar
SHOP PREVIOUS COLLECTIONS: