Brocade and patchwork revival trend
It seems there's a new trend – well, not that "new", rather a comeback – that was seen on the London runways lately – brocade and tapestry! Even the smallest details were covered by that, having the Burberry Prorsum show opened by a song from the Tapestry album, by Carole King, a definite mention to the 70s, when brocade and tapestry were so in, with so nice patchwork items.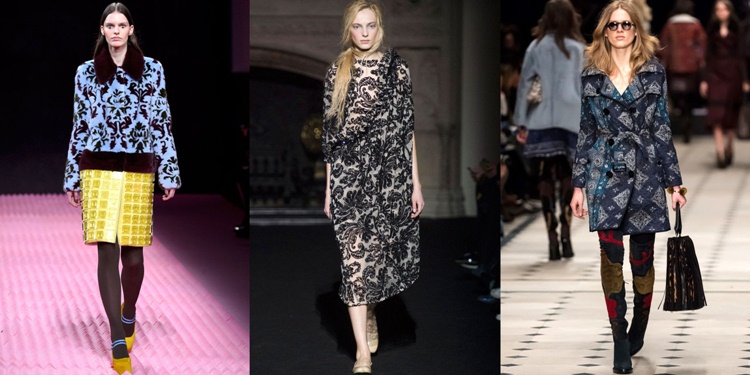 Also Mary Katrantzou used brocade on colored furs, in her particular style – very bold. And Simone Rocha used it in printed silk. So, do you like this "new" trend? Do you own any brocade or patchwork item?
Photos courtesy of Harper's Bazaar