Butterfly print is not really a "trend", because it is always fashionable – one can wear it every year, we can always find pieces of butterfly printed clothing anytime. Some trends come a year before they actually start being worn. This is now the butterfly print case – a trend well announced last year, but that didn't quite make it. This year, though, it is in many collections and stores and very nice to be worn now that summer is approaching! Let's check out what the shops offer right now, with the beautiful print!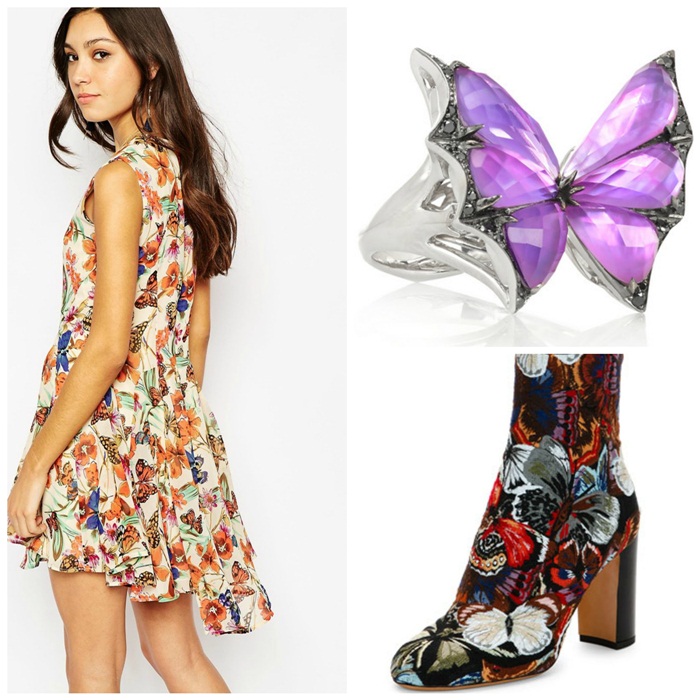 The beautiful dress is Asos Fallen Star Dress with Dip Back in Butterfly Floral print. Then the amazing Butterfly ring, by Stephen Webster, Fly by Night 18-Karat white gold ring and finally, the gorgeous Butterfly-print jacquard mid-calf boots by Valentino.
Some other items to be worn in any season, but especially nicer in the summer, like bags, backpacks, dresses and tops… there are a big variety of butterfly-print items for you to choose from! Even pictures for the house, stickers for the walls, duvets and more!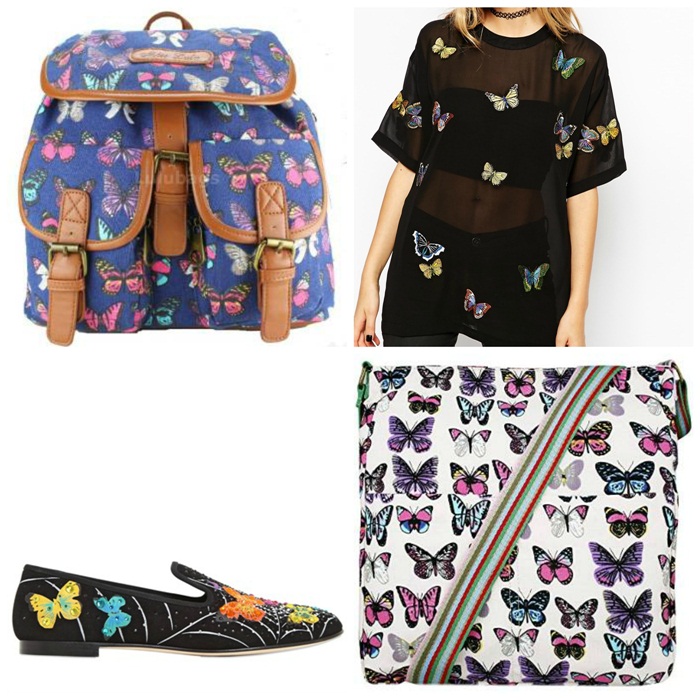 On the top we have Miss Lulu Butterfly Print Oilcloth blue backpack and  Asos Premium Butterfly Embroidered T-shirt. Below we have Giuseppe Zanotti embellished butterfly suede loafers and  Miss Lulu canvas messenger bag.
So, do you like this trend or simply, this print? Do you wear it? It does make a day happier!
Photos courtesy of Asos, Net-a-Porter, Amazon, Luisaviaroma and Bergdorfgoodman
SHOP THE TREND: